Monkeys grieve for their friends when they die, studies show
Footage shows primates displaying grief and mourning following death of loved one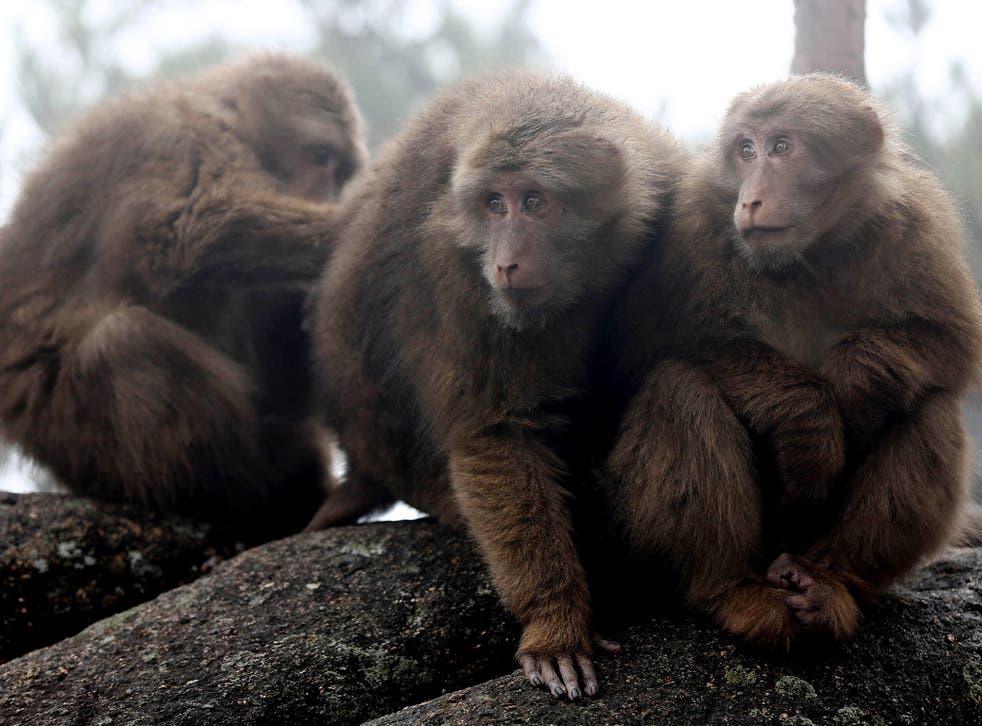 Monkeys have been observed grieving for hours after a friend died prompting fresh thoughts on how the animal kingdom deals with loss.
Rare footage captured a group of chimpanzees mourning the death of a young male, known as Thomas.
Members of the group were visibly distraught after finding the nine-year-old's body, with the apes who were closest to him appearing the most upset, the BBC reported.
The clip captures at least 22 of his companions gathering around their fallen friend, despite it being feeding time.
They touch and sniff his lifeless body, with some breaking off into apparently solemn groups.
Pan, orphaned Thomas' closest friend, appears to vocalise his pain and attempts to chase the others away from his corpse.
"The male Pan had adopted Thomas, which is very special in chimpanzee community," primatologist Dr Edwin van Leeuwen told the BBC.
"The frequent visiting of Pan, his swatting away of a bold youngster who tries to move the dead body, his display over the body are striking, interesting, unusual."
An older high-ranking female then does something remarkable; by picking up a twig and cleaning her comrade's teeth.
In pictures: Snow monkeys take an open-air hot spring bath

Show all 8
Named Noel, she remained by Thomas' side in the Chimfunshi Wildlife Orphanage Trust, in Zambia, despite handlers trying to coax her away with food so they could take the body away.
Researchers in other parts of the world had similar findings with other ape species, some of which were observed grieving for hours.
For example, group of 130 golden sub nose monkeys, which live in the Shaanxi mountains of central China, were observed displaying greater care and affection towards a gravely ill female.
It showed an "understanding of the change in the behaviour that suggested compassion towards a very seriously ill and ailing individual," James Anderson, who specialises in the study of primate death at Kyoto University in Japan, told the BBC.
In another study involving macaques in Morocco, researchers found a male stayed with a seriously injured female for several hours after she was hit by a car.
Register for free to continue reading
Registration is a free and easy way to support our truly independent journalism
By registering, you will also enjoy limited access to Premium articles, exclusive newsletters, commenting, and virtual events with our leading journalists
Already have an account? sign in
Register for free to continue reading
Registration is a free and easy way to support our truly independent journalism
By registering, you will also enjoy limited access to Premium articles, exclusive newsletters, commenting, and virtual events with our leading journalists
Already have an account? sign in
Join our new commenting forum
Join thought-provoking conversations, follow other Independent readers and see their replies