Mysterious glowing 'alien-like creature' spotted in waters of Bristol Harbour. A jellyfish - or something fishy?
Sighting has divided experts, who say it could be a jellyfish, marine salp – or simply a prank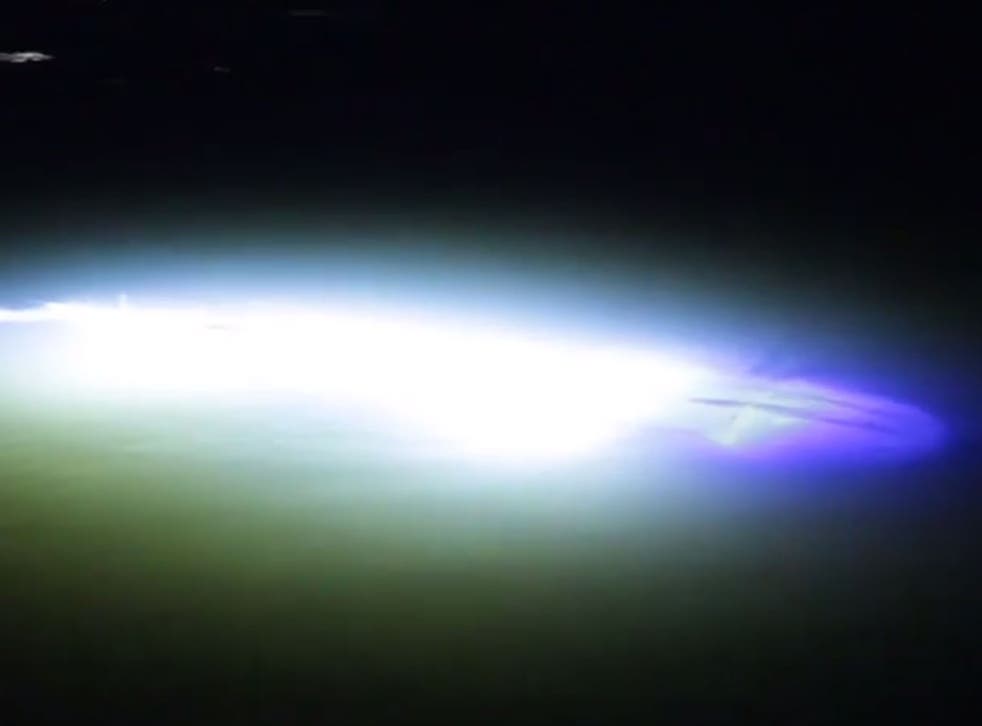 Is it a jellyfish, or a light installation? Perhaps something fishy is going on. A mysterious video has emerged on YouTube from Tuesday night which appears to show a glowing "alien-like creature" floating in the waters of Bristol Harbour.
The footage has been viewed thousands of times and caused a stir on Twitter and Facebook – and even the experts cannot agree on what it is that uploader John Tombe has captured on camera.
Andrew Spooner, an IT professional living in Bristol, witnessed the "creature" and tweeted a picture, describing it as "some weird craziness swimming around in #bristol harbour. Looks alien…"
The squid-like being flashed brightly in the darkness for around half a minute, witnesses said, before disappearing – and has left experts at odds over what could have happened.
Dr Steve Simpson, from the School of Biological Sciences at Bristol University, saw the footage and told the Bristol Post: "It's very intriguing - I don't really know what to make of it.
"There is a possibility that it is a special type of jellyfish or a marine salp. It's very unusual and I haven't really seen anything like it before though.
"What makes it even more unusual is that fact that it showed up in the middle of a really busy area.
"There are various marine animals that have biological illuminating abilities and they are able to make themselves flash.
"It is entirely possible that it is a marine creature which has been brought into the harbour because of the storms or maybe it was trying to shelter from the stormy seas."
He nonetheless admitted the possibility that the mysterious object in the water could have been the work of an inventive prankster, saying it was "either a very interesting animal or someone's very cool interpretation of a marine creature".
Daniel De Castro, the curator of the Bristol Aquarium, was less willing to humour the idea that the "creature" could be something from the deep – let alone from another planet.
He told BBC Bristol: "I don't think it's alive, really. It would be very unlikely for a jellyfish to arrive in Harbourside alive in one piece.
"I've seen the pictures and I think it must be entirely artificial. It's really clever the way they've done it, there could be a jellyfish that big in the world – but not like that, and not here. The water here is not good enough quality for them."
Join our new commenting forum
Join thought-provoking conversations, follow other Independent readers and see their replies