Paris climate change talks: Political will to tackle global warming is building, says Sir Jonathon Porritt
Former Green Party chair Sir Jonathon Porritt has traditionally been pessimistic about world leaders' efforts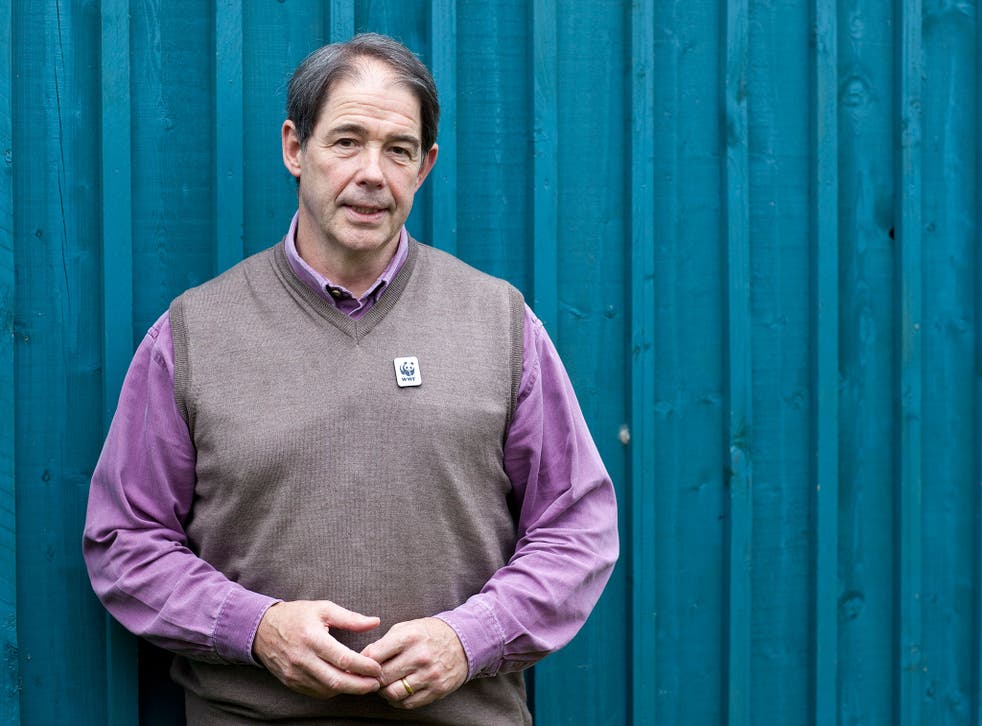 Environmentalists will hardly be holding their breaths when world leaders gather in Paris a week today for the United Nations Climate Change Conference. The conference hopes to agree measures to keep the increase in global temperatures under the 2°C limit scientists believe is needed to stop dangerous climate change.
There have been plenty of other conferences – such as Rio de Janeiro in 1992 and Kyoto in 1997 – that raised hopes but proved disappointing. But this time could be different, according to one of the UK's leading environmental campaigners.
Sir Jonathon Porritt, former Green Party chair, has traditionally been pessimistic about world leaders doing what it takes to tackle climate change. But in an interview with The Independent, Sir Jonathon said he was greatly encouraged by pledges made recently by more than 160 countries to cut their carbon emissions by 2030. If enacted, these cuts would collectively limit global warming to 2.7°C.
And he was optimistic about the technological advances being made in renewable energy generation and electricity storage that had made it feasible to eradicate fossil fuels in the coming decades and replace them with an entirely green power supply.
Taking these developments together, it seemed that the will and the means to deal with global warming were now in place for the first time, he said.
"We've had the first uncompromising acknowledgement that humankind can only prosper if we learn to live within limits," he said. "In a philosophical sense, that sounds obvious; but actually the modern history of humankind has not had that insight at its heart. Now it feels very different.
"A great many entrepreneurs, innovators, investors, business leaders, canny commentators and big wheels such as Christine Lagarde of the International Monetary Fund and Bank of England governor Mark Carney are all getting stuck into climate change, and that's got to make a big difference."
Crucially, Sir Jonathon said he had noticed a significant change in the way investors in fossil fuel and renewable energy projects were thinking – some institutions were selling their shares in coal and oil companies, and he predicted mining companies would be less willing to open new mines in the future.
"Investors carried on putting shedloads of money into fossil fuels because they did not believe that governments would really act to deal with climate change [through strict curbs on fossil-fuel use]," he said.
"That pretext for inaction has simply disappeared – it is a complete line in the sand. Now no investor can honestly say 'we clocked theoretically that climate change was on the horizon, but we never thought politicians would do anything about it'. That's of huge importance to investment flows over the next ten years."
Despite his optimism, Sir Jonathon remained far from complacent that the world would be able to limit global warming to the United Nations' goal of 2°C – the point beyond which the consequences are expected to become increasingly devastating.
Limiting global warming to 2.7°C, as indicated by the recent pledges, would be a tremendous achievement, he said, considering that otherwise the rise would be closer to 4 or 5°C.
"But that's no reason to celebrate – it's still dire for humankind," he said. "In absolute terms it's still a nightmare, but in relative terms it's good news. If you don't keep those two things in your head at the same time, you're bound to end up in despair."
Against this backdrop, representatives from 195 countries will descend on Paris at the end of the month for a two-week summit that is being billed as the most important environmental meeting in decades. "This is a significant moment in the climate change story," said Sir Jonathan. "It's a turning point for the whole world of sustainability."
Join our new commenting forum
Join thought-provoking conversations, follow other Independent readers and see their replies