Paris goes car-free in bid to fight city's air pollution problem
No cars will be able to drive on the central arrondissements, the areas around landmarks such as the Eiffel Tower, and the Champs Elysees between 9am and 4pm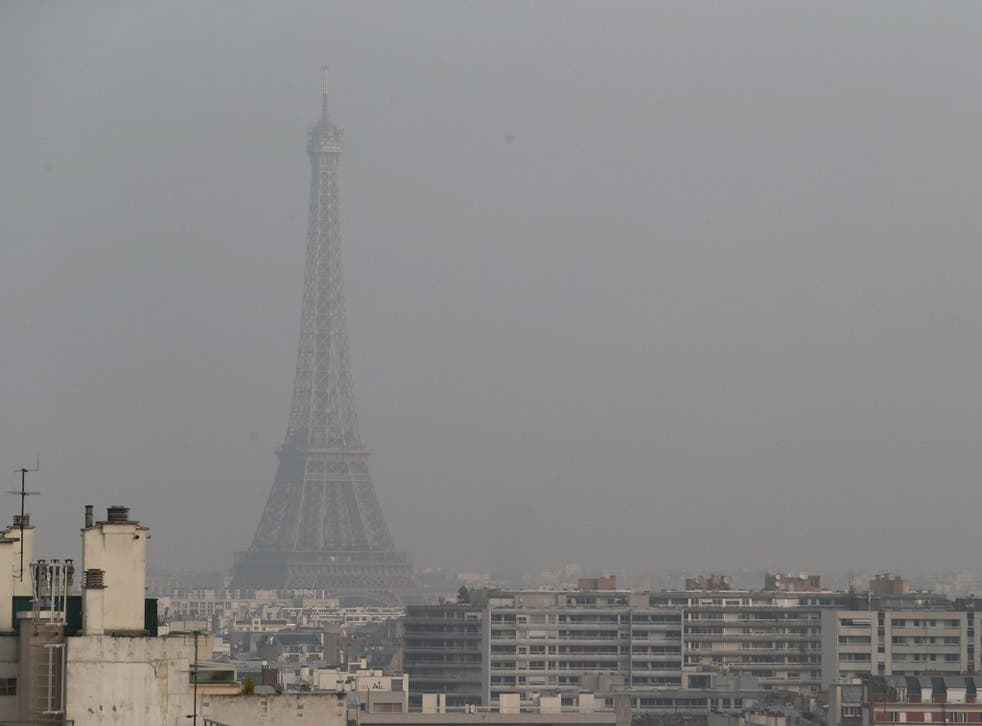 The streets of central Paris will be car-free for the first time on Sunday in a bid to tackle the air pollution problem that has in recent years seen the city masked by thick smog.
On Sunday 27 September there will be no cars driving on Paris's central arrondissements, the areas around landmarks such as the Eiffel Tower, and the Champs Elysees between 9am and 4pm – with the exception of buses, taxis and emergency vehicles.
Mayor Anne Hidalgo told French newspaper Le Parisien the goal of the operation was to show that "Paris can operate without cars," Reuters news agency reported.
Hidalgo announced the plans for a journée sans voiture (car-free journey day) earlier this month, stating that "the capital must respond to climate challenges that jeopardise the future of the planet, including by fighting against pollution and improving the health of Parisians".
It is not the first time the city has seen a ban on cars. In March this year half of private cars, motor-bikes and almost all trucks were prohibited from running on the roads of the capital and its inner suburbs if the vehicles were even numbers as part of a fight against acute pollution.
The scheme was supposed to run for two days, with the odd-numbered vehicles being banned from the roads the following day, but this was scrapped by the French Government after the success experienced in lowering air pollution levels on the first day.
Air pollution causes 7 million deaths in a year, report finds

Show all 3
In the same week Paris and much of Northern France had been swathed in thick smog that covered landmarks such as the Eiffel Tower and the Arc de Triomphe, while emergency measures such as stopping rubbish burning and lowering speed limits were put in place to tackle the dangerous levels of pollution.
The UK was put on a heath alert after the smog and high levels of pollution blew across the Channel at the time.
Join our new commenting forum
Join thought-provoking conversations, follow other Independent readers and see their replies