'England's rainforests are burning': Government faces pressure to fulfil pledge to ban peat-burning
Practice of starting fires has risen seven-fold since the 1940s, and at least 400 permits are now in place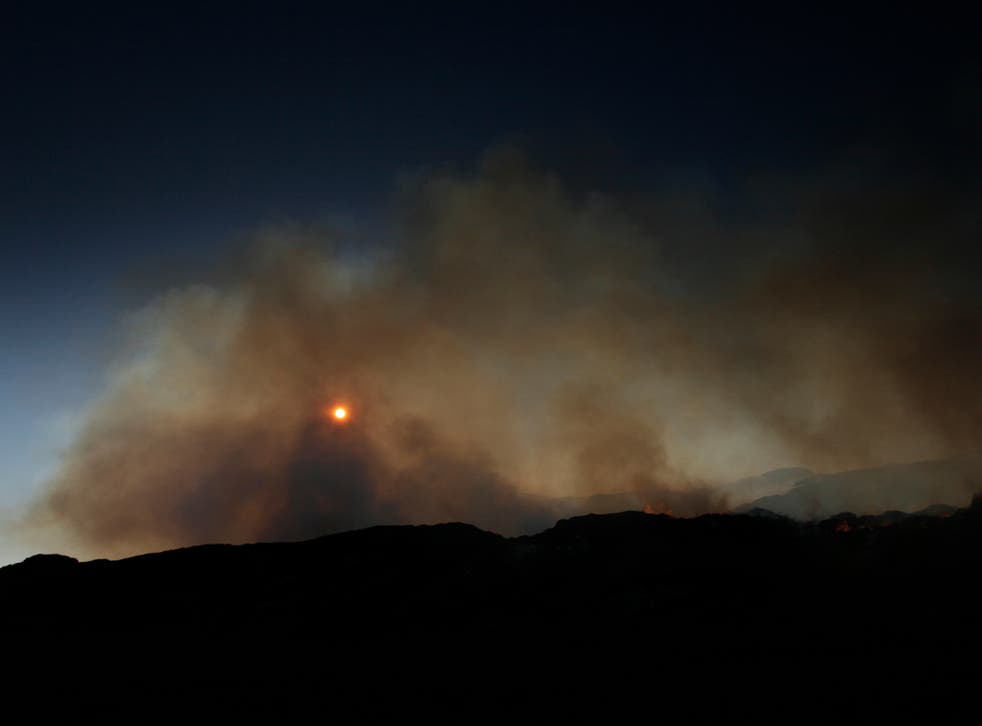 Charities, councillors, mayors and conservationists have joined forces to call on the government to implement a promise to ban peat-burning to stop damaging greenhouse gases being emitted.
They are warning that "England's rainforests are burning", with more than 400 permits to start fires on grouse moors in place.
In the past year, ministers have four times stated "the government has always been clear of the need to phase out burning of protected blanket bog".
Environmentalists have for many years condemned the practice of setting light to the ground, which is done to ensure grouse have new shoots of heather to eat before they are shot for sport.
But burning peatlands allows the carbon held inside the bogs to be released into the atmosphere, adding to the climate crisis. UK peatlands store more than 3,000 million tons of carbon, scientists say.
Wet blanket bogs also support a range of birds, including breeding dunlin and golden plover.
Experts say burning peat also makes the areas vulnerable to accidental fires in spring and summer, and increases flood risks.
The RSPB, councils, countryside charity CPRE and other campaigners are calling on ministers to ban the practice of setting light to the bogs, on the first day of the moor-burning season.
"The start of the burning season marks another missed milestone in the UK's efforts to tackle the climate emergency," said Daniel Carey-Dawes, of CPRE.
"Peatlands are one of our best natural allies for keeping carbon out of the atmosphere. Restoring them to health should be a top priority. Yet, from today, landowners are able to burn swathes of peatland, inevitably driving up carbon emissions and continuing to degrade these wonderful habitats.  
"We're watching England's rainforests burn."
Research shows a seven-fold increase in burning on England's peatlands since the 1940s.
At the start of this year, the government's climate change advisory body, the Committee on Climate Change, called for a 2020 ban on burning.
But last month, The Guardian reported that activists believe the environment secretary, George Eustice was blocking moves to ban peat burning. 
Earlier this week, Boris Johnson joined a global pledge from 65 world leaders to reverse losses in the natural world and increase the amount of protected land in the UK to 30 per cent.
Beccy Speight, RSPB chief executive, said: "In a climate and ecological emergency, the continued burning of precious peatlands is simply not acceptable and undermines the UK government's legal obligations to restore nature."
Andy Burnham, mayor of Manchester, said: "Recent work by Natural England, which will inform Defra's forthcoming national peat strategy, highlighted that the 2019 Winter Hill fire alone released around 90,000 tonnes of carbon equivalent."
Councillors from Calderdale borough council and Kirklees council are also backing the appeal to the government.
Mr Carey-Dawes added: "As the UK prepares to host the COP-26 international climate conference, we have an unrivalled opportunity to show global leadership and use all our diplomatic might to drive action to tackle the climate emergency. Our credibility is on the line."
A spokesperson for the Department for Environment, Food and Rural Affairs said: "Healthy peatlands have an important role to play in cutting greenhouse gas emissions and helping us reach our net-zero target, which is why we are committed to restoring 35,000 hectares of England's peatland by 2025.
"We have always been clear of the need to phase out rotational burning of protected blanket bog to conserve these vulnerable habitats, and we are looking at how legislation can achieve this."
Join our new commenting forum
Join thought-provoking conversations, follow other Independent readers and see their replies