Plastic pollution: Families turn to traditional shopping methods to dramatically cut down on waste
A family of four used an average of 2,764 plastic items per year
Thursday 22 February 2018 17:50
comments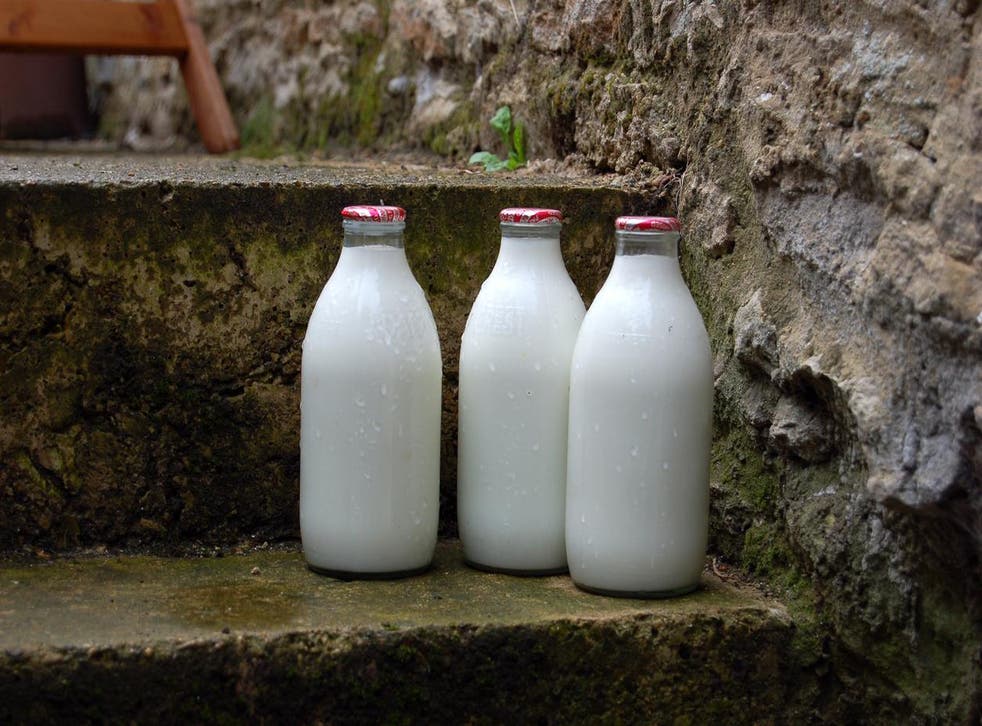 UK families are trying cut their plastic use and are turning back to traditional shopping methods.
A survey found that 93 per cent of families said they were trying to use fewer plastic items but only 17 per cent said they were able to afford pricier alternatives.
Over half the families polled were reviving traditional shopping methods to cut down on plastic use without incurring extra costs.
Dubbed "granny shopping", three in five modern families (60 per cent) said they bought loose fruit and veg, not pre-packed, while 44 per cent were once again choosing washing powder in cardboard box instead of pre-wrapped capsules in a plastic tub.
One in five had given up liquid soap in a plastic container for old-fashioned bars of soap and seven per cent had turned back to traditional 'cloth' nappies.
Six per cent were once again ordering milk and juice in glass containers from the milkman.
The study from ChannelMum.com found 88 per cent of parents admitted their plastic use soared since becoming a parent.
A typical single person throws away an average of 329 plastic items a year and a couple 658, but a family of four used an average of 2,764 plastic items per year.
UK news in pictures

Show all 50
Parents' most commonly used extra items include plastic-fibre baby wipes, bought by 86 per cent, plastic toys purchased by 83 per cent, disposable nappies with plastic liners used by over three quarters (76 per cent) alongside 68 per cent who use plastic nappy bags.
Half of parents also confessed to ordering more online deliveries with plastic packaging, while 47 per cent using plastic baby bottles and cups.
But despite the rise in plastic use, 98 per cent of parents polled were adamant they would be much more likely to buy a brand which was actively cutting down on plastic use.
Half supported the concept of a 'plastic-free' aisle in their local supermarket - and 16 per cent would like to live without plastic altogether if they could.
The study showed a sizeable 42 per cent are already teaching their children to use less plastic while nine in 10 are calling for companies and retailers to slash plastic use in their products.
And while two thirds (66 per cent) agreed firms use plastic because it is cheap and don't consider the consequences, 40 per cent said consumers must boycott plastic products in order to get companies to change their ways.
To action this, the study showed the majority of parents are already dramatically cutting down their plastic use.
The most popular method for families to give up plastic use was using reusable water bottles, with almost two-thirds families doing this (64 per cent).
Three in five said they had increased their use of cloth "bags for life" and almost half are buying more from charity shops (46 per cent) and wearing hand-me-downs (43 per cent).
A further quarter (24 per cent) said they had cut down to takeaways in plastic boxes while 22 per cent had tried cleaning and toiletry products that can be refilled
Some have attributed the changes the "Blue Planet Phenomenon" with families facing heightened awareness of the dangers of plastic following the hit BBC TV show.
Indeed, the parents polled said their biggest fear was damage to the oceans, with 87 per cent concerned about the impact of plastic on wildlife, marginally above the 80 per cent who feared the planet was being polluted for their children.
"When it comes to plastic-free shopping, it seems granny really does know best," ChannelMum.com's Emma Maxwell said. ''We've been conditioned to think plastic is fantastic, when in fact it's a menace to the planet and our future. In the past, families managed to live without it and by copying your granny's shopping style, modern families can cut down on plastic use too, all without paying extra."
Commenting on the study Environment Minister Therese Coffey said:"Our throwaway culture has to stop and our 25 Year Environment Plan sets out how government is leading action to reduce the use of plastic waste.
''We have a responsibility to our next generations to leave the environment in a better state than we inherited it. We can all make a difference and I'm pleased to see that many families across the country are taking up the challenge to reduce the amount of plastic they use on a daily basis."
TRADITIONAL SHOP PLASTIC SWAPS
• Change washing capsules in plastic tubs for washing powder in a cardboard box
• Buy loose fruit and veg, not pre-packed
• Ditch liquid soap and shower gel for bars of soap
• Switch disposable nappies and plastic nappy bags for cloth nappies
• Change disposable plastic party cutlery for normal or wooden cutlery and plastic plates and cups for paper ones
• Swap plastic milk and juice containers for glass ones delivered by your milkman
• Use a flask or water bottle, not plastic single-use bottles of water
• Try cloth 'bags for life' not 5p plastic bags
• Buy a bamboo toothbrush instead of plastic ones
SWNS
Join our new commenting forum
Join thought-provoking conversations, follow other Independent readers and see their replies