Poachers' trade in rhino horn is 'pushing species into decline'
Demand in Far East for horn's medicinal qualities drives killings to record levels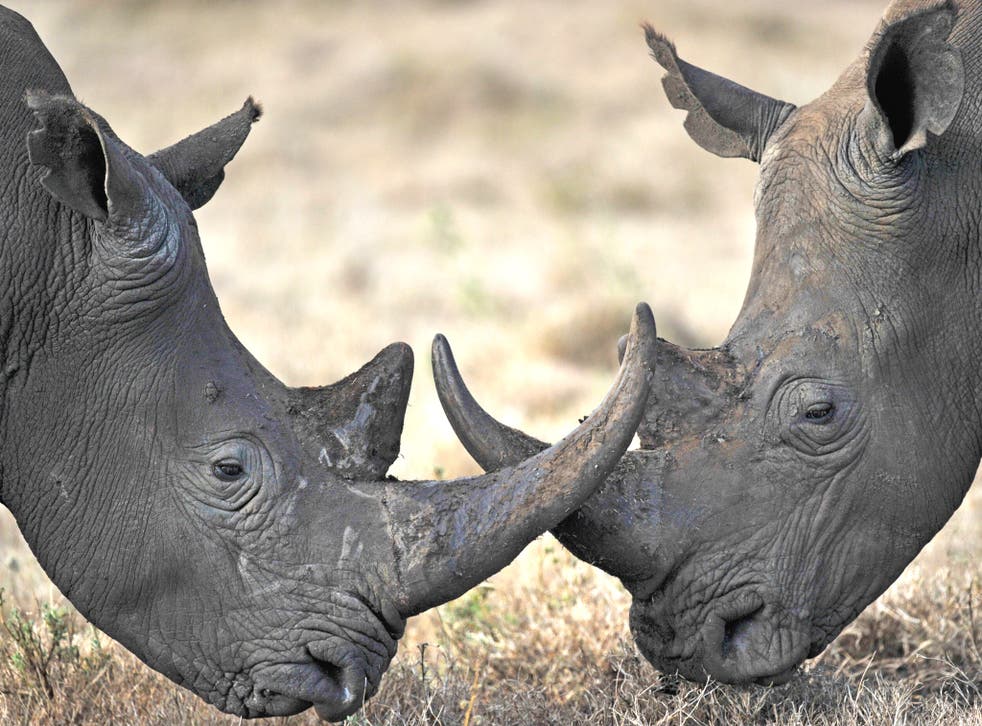 The killing of rhinoceroses for their horns has soared to record highs in South Africa, with environmentalists now warning that the population of the species risks falling into decline.
South Africa, which is home to more rhinos than any other country, has lost 588 animals to poaching so far this year – against the 448 that were poached in the full 12 months of 2011.
"The figure will rise to 600 – and probably more than that because December is quite a happy month for poachers – a lot of the guards are on leave,'' said Morné du Plessis, chairman of the World Wide Fund for Nature South Africa.
The poaching of rhinos for their horns – used in traditional medicines in the Far East – has soared, with a new tragic record of deaths being set every year since 2007, when only 13 were killed. Efforts so far by the South African authorities have failed to stem the trend.
"The species is not yet in decline but we are heading that way fast. We are no longer dealing with a conservation issue. We are now dealing with an issue of crime," said Mr Du Plessis.
Rhino horn is made of keratin, which Western doctors say has no medicinal properties. But traditional healers in Vietnam and China use it in a range of remedies, including cancer treatments and hangover cures. Environmentalists say that in the past five years, growing incomes in the Far East have brought the purchase of crushed horn within reach of more and more people, despite the £35,000-per-kilo price.
South Africa is home to about 20,000 rhinos – including 5,000 rare black rhinos. According to the government, the vast Kruger National Park has been worst hit, with 362 rhinos lost to poaching so far this year. Gangs are said to buy information from rangers about the whereabouts of animals. They recruit marksmen and have been known to pay veterinarians for sedative drugs. Once located, the animals are darted, often from a helicopter. Their horns are removed with a chainsaw and the animal is left to bleed to death.
"This is a full-on bush war we are fighting," said Marc Lappeman, who runs the Finfoot reserve with his father Miles and has begun armed vigilante patrols to protect the remaining rhinos there. "We here are willing to die for these animals," he added. Greater numbers of rhinos are also being killed for their horns through the abuse of hunting licences, issued for the purposes of necessary culling and to satisfy the hunting tourism market.
Earlier this month in a South African court, Chumlong Lemtongthai, a 43-year-old Thai national, was jailed for a record 40 years after admitting to arranging fake hunts. He pleaded guilty to paying people to pose as big game hunters with licences. In that way, he obtained export permits for the horns of 26 white rhinos. White rhinos are preferred by the trade as their horns tend to be bigger than those of black rhinos. Next week, South African Environment Minister Edna Molewa is due to travel to Vietnam to sign a memorandum of understanding with that country's government, aimed at setting in place joint action to end the illegal trade.
But some game owners are taking their own measures. This week, two rhinos were dehorned at the Nambiti private game reserve near Ladysmith in KwaZulu-Natal. Properly cut, the horns of rhinos grow back. South Africa also has stockpiles of horns which can be sold legally with permission from the Convention on International Trade in Endangered Species.
Join our new commenting forum
Join thought-provoking conversations, follow other Independent readers and see their replies