Poachers ravaging nearly half of natural World Heritage sites
Illegal multi-billion-dollar wildlife industry is the fourth biggest form of international criminal trade after drugs, guns and human trafficking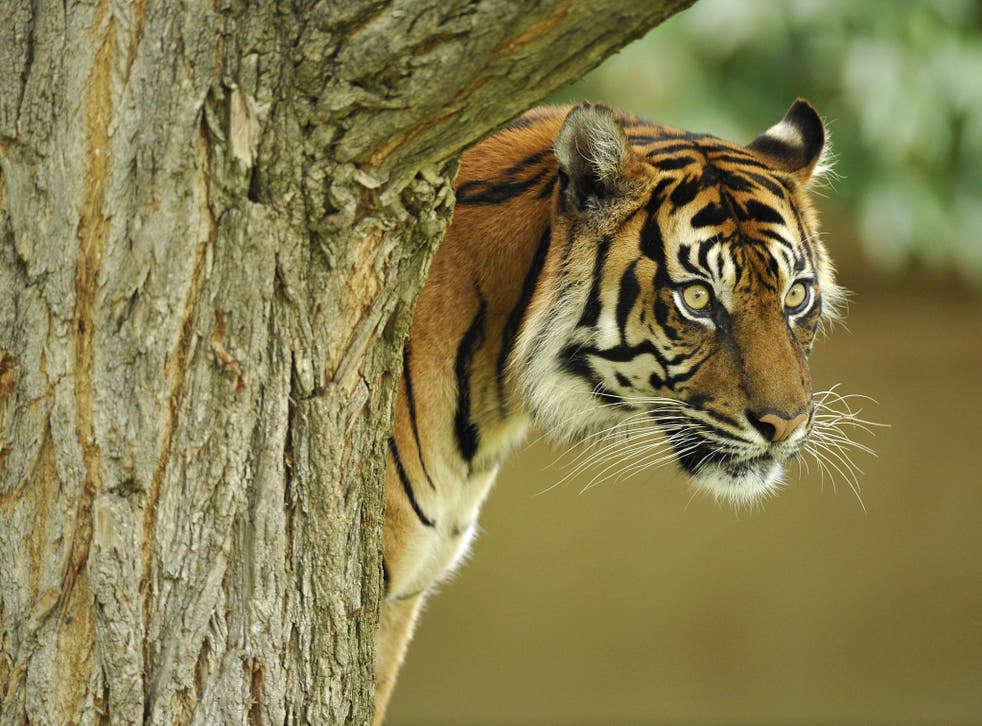 Nearly half of all the natural World Heritage sites on the planet are being ravaged by poachers who are driving some endangered animals towards extinction, according to a new report.
The illegal wildlife trade was estimated to be worth some £15bn, making it the fourth largest international criminal trade after drugs, guns and human trafficking, according to the 'Not For Sale' report.
Illicit logging and fishing are also occurring on an epic scale.
The illegal felling of trees – a trade valued at between $30bn and $100bn (about £24bn-£80bn) a year – was estimated to account for up to 90 per cent of deforestation in major tropical countries.
Fish piracy, blamed by some in countries like Somalia for pushing people into actual piracy, was found to occur in 18 out of 39 marine heritage sites with protected species of sharks and rays among those being caught.
The report, commissioned by conservation group WWF, warned that species listed on the landmark Convention on International Trade in Endangered Species (Cites), adopted in 1975, were being killed in supposedly protected World Heritage sites.
"Between 1970 and 2012, global wildlife populations declined by almost 60 per cent on average, and illegal harvesting of species was one of the main drivers for this decline," authors wrote.
"World Heritage sites now function as the last bastion for many critically endangered species, and unless protected within World Heritage sites, these species will go extinct.
"The current international approach to preventing illegal harvesting of Cites-listed species in World Heritage sites is not working, and stakeholders must redouble their efforts and address all parts of the wildlife trafficking value chain."
According to a leaked copy of a speech by a senior Foreign Office official, some of the Government's work on the illegal wildlife trade will be "scaled down" as trade and economic growth are given priority after the UK leaves the European Union.
But the WWF report said that unless governments, the United Nations and others took "additional, immediate measures" to address widespread poaching "some species might face local extinction and some World Heritage sites could lose their outstanding universal value" – the definition of why they are considered special.
It said threatened species, such as elephants, rhinos and tigers, were being "illegally harvested" in 45 per cent of World Heritage sites, "the pinnacle of the world's protected areas".
"Elephant poaching occurs in over 60 per cent of the World Heritage sites containing African and Asian elephants," the report said.
"Selous Game Reserve in Tanzania has lost almost 90 per cent of its elephants since its inscription in 1982 and now has only 15,217 elephants left."
The Okavango Delta, a World Heritage site in Botswana, where poachers have been active, was described as a "crucial habitat" for the elephants in northern Botswana, which make up nearly a third of all the remaining African elephants.
Animals in decline

Show all 8
About a third of all the world's remaining 3,890 wild tigers now live in World Heritage sites.
Trying to stop poachers is difficult and dangerous with many prepared to use lethal force.
"Wildlife trafficking has also often endangered people's lives, and between 2009 and 2016 at least 595 rangers were killed in the line of duty, many of whom were protecting World Heritage sites," the report said.
Chris Gee, the head of campaigns at WWF-UK, said poaching was "jeopardising the future heritage of these precious places and the people whose livelihoods depend on them".
"Next year London will host the Fourth Illegal Wildlife Trade Conference, the UK Government must bolster efforts to support the end of this devastating trade," he said.
"Now is not the time to drop the ball on this issue. These findings show that for the future of many of our most endangered species it's a matter of life and death."
And John Scanlon, the secretary general of Cites, said it was "essential" that the convention was "fully implemented and that these irreplaceable sites are fully protected".
"In doing so, we will benefit our heritage and our wildlife, provide security to people and places, and support national economies and the rural communities that depend on these sites for their livelihoods," he said.
Among some positive signs that the world is trying to deal with the problem, the report highlighted China's decision to ban all trade in ivory by the end of this year as a "breakthrough" that could "provide forceful momentum for other countries to follow".
But it said more funding was needed with Cites' core budget running at about $6m a year – in stark contrast to the billions being made by the poachers.
Inger Andersen, the director general of the International Union for Conservation of Nature (IUCN), said: "This report is a sobering reminder of just how far this type of organised crime can reach, extending even into the supposed safety of World Heritage sites.
"This is a global challenge that can only be tackled through collective, international action."
Register for free to continue reading
Registration is a free and easy way to support our truly independent journalism
By registering, you will also enjoy limited access to Premium articles, exclusive newsletters, commenting, and virtual events with our leading journalists
Already have an account? sign in
Register for free to continue reading
Registration is a free and easy way to support our truly independent journalism
By registering, you will also enjoy limited access to Premium articles, exclusive newsletters, commenting, and virtual events with our leading journalists
Already have an account? sign in
Join our new commenting forum
Join thought-provoking conversations, follow other Independent readers and see their replies