Pret A Manger is considering opening a vegetarian-only store
The company has asked customers to vote on the meat-free plans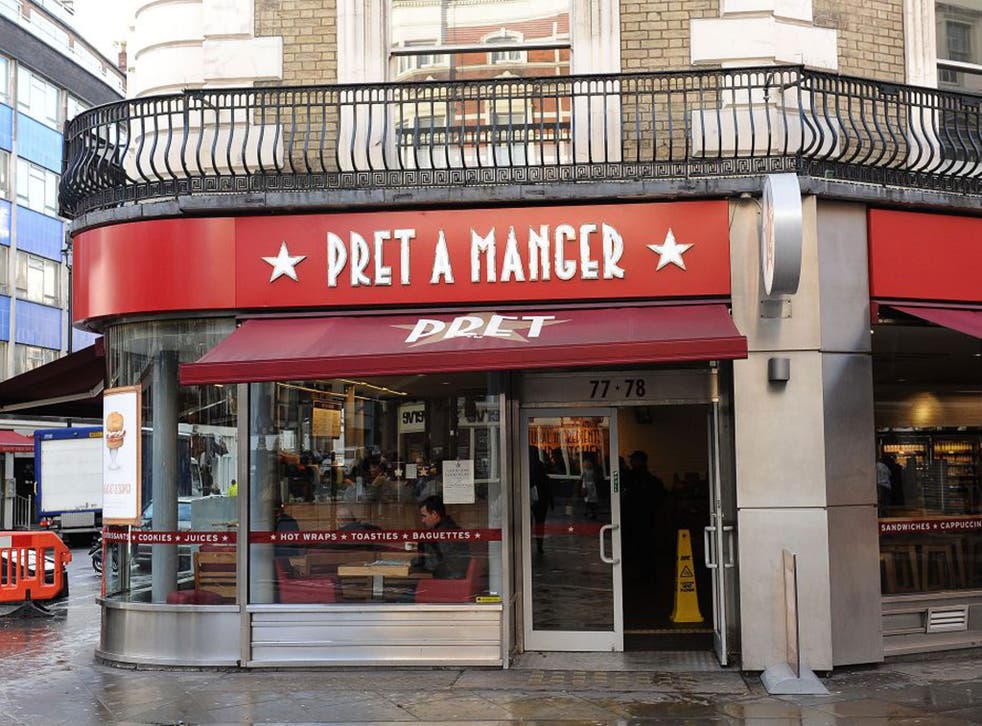 Pret A Manger is considering opening a vegetarian store in response to an increase in sales towards meat-free meals.
The high street sandwich shop is considering the idea as part of "a distinct shift towards vegetarian[ism]".
It is now inviting people to vote on what they think of the company opening a vegetarian-only store, as well as other measures to promote vegetarian diets.
The company's chief executive, Clive Schlee, proposed the idea in the latest instalment of his running blog on the company site.
After highlighting the ethical and environmental arguments for vegetarianism, as well as recent sales figures showing a move away from meat products, he asks: "How can Pret help people to enjoy more vegetarian food without being preachy, or worse still, alienating our customers?
"One idea is to open a vegetarian Pret A Manger shop. It would offer the usual Pret menu but replace sandwiches and salads containing meat and fish with a delicious range of vegetarian items.
"The idea is still in its infancy. There are some within Pret who believe we should be more cautious and simply put in a dedicated fridge full of vegetarian food. Other colleagues are excited by the symbol and challenge."
The company are now holding a vote on the issue, inviting customers to choose between a vegetarian store, vegetarian fridges and keeping things as they are.
The NHS estimates that around 2 per cent of the UK population is vegetarian, amounting to 1.2 million people.
The choice is particularly popular amongst younger age groups, with 20 per cent of people between 16 and 24 opting for meat-free diets.
Last year, Pret A Manger recorded £594m sales, representing a 14 per cent increase in profit from the previous year.
Join our new commenting forum
Join thought-provoking conversations, follow other Independent readers and see their replies