Prince Charles backs plan to use Nutella as bait to sterilise grey squirrels
Previous tests have found that the hazelnut spread is good for attracting the creatures
Caroline Mortimer
Friday 24 February 2017 14:40 Comments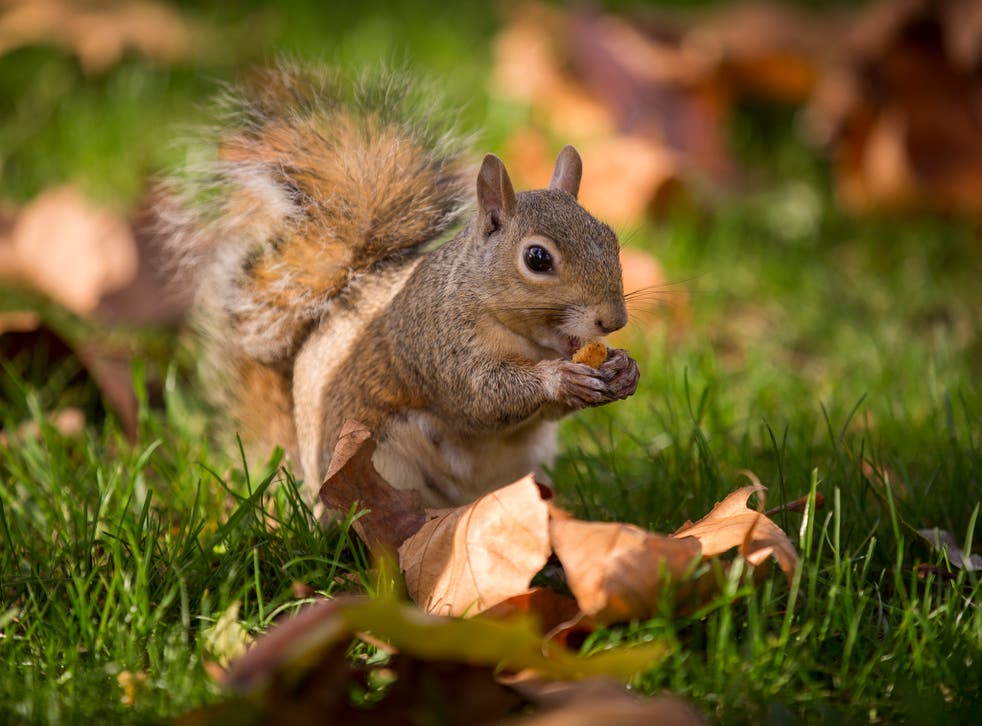 Prince Charles has backed a government plan to sterilise grey squirrels using traps filled with Nutella, in a bid to protect their smaller red cousins.
The creatures will be lured into eating an oral contraceptive, which the government's Animal and Plant Health Agency (APHA) believe will humanely reduce their numbers by up to 90 per cent.
Previous tests have found that the hazelnut spread is good for attracting the grey squirrels.
After conducting trials in woodlands, the agency said it had established that red squirrels, voles and mice will be too small to open the baited boxes with hinged flaps, leaving the contraceptives for their intended target.
Prince Charles is said to have approved the plans at a meeting with members of the UK Squirrel Accord – an initiative he devised three years ago to control grey squirrels.
Native to the eastern half of North America, grey squirrels were first introduced to Britain in the 1870s and are now widely distributed across the UK.
They are considered an invasive species as they have pushed back the native red squirrels by competing for their food and encroaching on their habitat. They are also a carrier for a pox virus that does not harm them but is fatal to red squirrels.
Based in York, the APHA has been given an initial grant of £39,000 from the Department for Environment, Food and Rural Affairs to develop the trap.
UK news in pictures

Show all 50
The creatures will be lured with Nutella into pushing up a trap door that will then release the hazelnut spread laced with GonaCon – a vaccine which suppresses the hormones necessary for reproduction. They will not be killed or harmed by it.
An injectable version of the vaccine has been previously tested on feral goats and wild boar and has been shown to reduce fertility by up to 90 per cent.
The trap is currently only being tested in areas where there are no red squirrels present, so they can make sure only the larger greys can take the bait.
The APHA will now need £1 million for the five-year programme to test the method and get it licensed by the European Medicines Agency.
Previously grey squirrels were poisoned by warfarin but the use of this chemical was banned by EU rules last year.
Lord Charles Kinnoull, the chairman of the Squirrel Accord, told The Times: "It is the most exciting prospect I have seen for controlling greys.
"I don't harbour a great extermination instinct but I am interested in protecting our broadleaf trees and there being red squirrels around for my children to see.
"In order to do that we have to reduce the grey population very substantially and this will be a very important weapon in the armoury."
Register for free to continue reading
Registration is a free and easy way to support our truly independent journalism
By registering, you will also enjoy limited access to Premium articles, exclusive newsletters, commenting, and virtual events with our leading journalists
Already have an account? sign in
Join our new commenting forum
Join thought-provoking conversations, follow other Independent readers and see their replies