Pringles tubes and Lucozade Sport bottles are the 'villains' of the recycling world, says trade body
The chief of the Recycling Association cited cleaning spray bottles, supermarkets' black plastic food trays and whisky packaging as other recycling offenders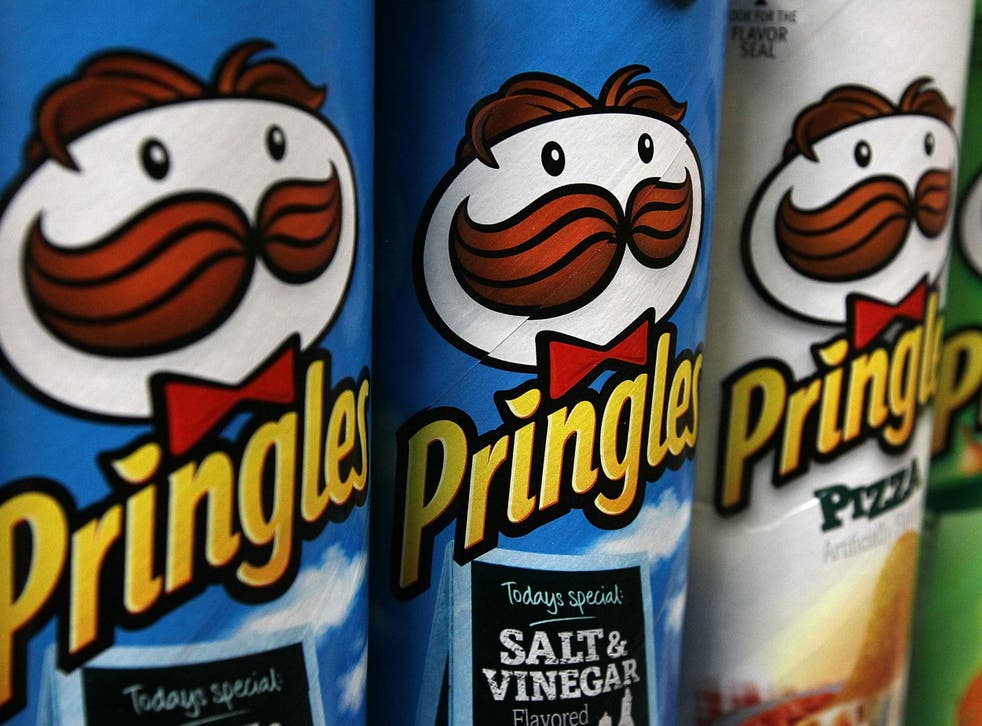 Pringles tubes and Lucozade Sport bottles are two of the worst offenders when it comes to recycling, according to an environmental expert.
The chief executive of the Recycling Association trade body said that , alongside items like cleaning spray bottles and whisky packaging – the two are the hardest to reuse.
Speaking to the BBC, Simon Ellin said the iconic Pringles snack packaging which includes a metal base, plastic cap and foil-lined cardboard sleeve was a "nightmare" when considering the environment.
He called Pringles a "the number one recycling villain" and said it was "impossible" to separate the different parts of the packaging.
"Lucozade Sport and drinks with similar packaging are number two. This bottle is so confusing to computer scanners that it has to be picked by hand off the recycling conveyor. Then it often just gets chucked away," he said.
Mr Ellin cited cleaning spray bottles, supermarkets' black plastic food trays and whisky packaging as other recycling offenders.
A Pringles spokesman said: "We take our responsibilities to the planet we all share seriously and are continuously working to improve our environmental performance.
The spokesman added that the packaging acts as a barrier "to protect the chips from environmental contamination and to keep them fresh".
"The freshness of our chips means a longer shelf life, which minimises food waste."
A spokesperson for Lucozade Ribena Suntory said: "All of our bottles are recyclable and we take our responsibility to the environment very seriously. Last year we reduced the weight of the Lucozade Sport bottle by 3g, which equates to an annual saving of 540 tonnes of plastic. As with the rest of our drinks produced at our Coleford factory, the Lucozade Sport bottles are blown on-site to limit our carbon footprint.
"We recognise our responsibility to limit our impact on the environment and welcome any technological breakthroughs that support this ambition."
Mr Ellin's comments come as Prince Charles prepares to join yachtswoman Dame Ellen MacArthur in launching a multimillion competition designed to encourage companies and individuals to make plastic packaging more recyclable, thereby keeping it out of the world's oceans.
Predictions by the Ellen MacArthur Foundation that our ocean could contain more plastic than fish by 2050, have forced brands to rethink their packaging.
10 photographs to show to anyone who doesn't believe in climate change

Show all 10
Unilever, the consumer goods giant behind brands such as Dove, Ben & Jerry's and Marmite, last week announced it had developed new technology to recycle the billions of single-use sachet it produces each year.
Earlier this month, supermarket Co-op said it will reduce its landfill waste by introducing a new recyclable packaging for its pizzas.
In February, multinational corporation Johnson & Johnson announced it will stop selling plastic cotton buds – one of the most common item of litter found on Britain's beaches – in half the countries of the world after a campaign to cut marine pollution.
Join our new commenting forum
Join thought-provoking conversations, follow other Independent readers and see their replies