Rare Bewick's swan numbers fall by a third
Conservationists say more work needed to save the swan
Tom Bawden
Monday 27 October 2014 18:44 Comments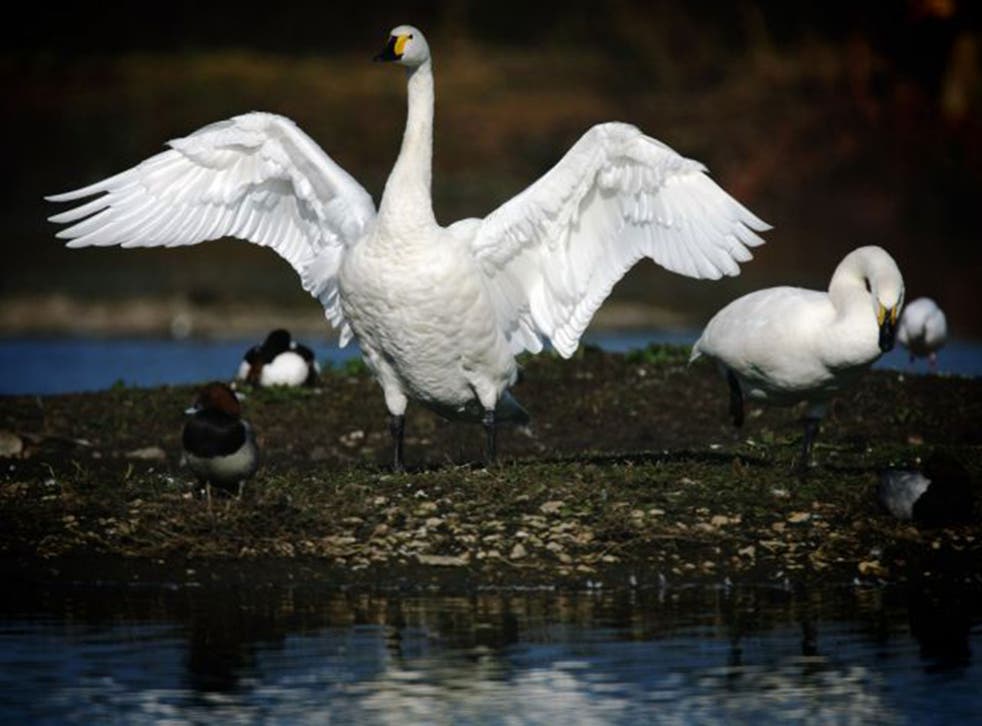 Numbers of the UK's smallest and rarest swan have plummeted in the past two decades, according to new research. More than a third of Bewick's swans, which winter in Europe, have disappeared since 1995, when numbers peaked at 29,000.
New figures show that by 2010 the population had dwindled to just 18,000, as a result of a range of factors like illegal hunting, power lines, lead poisoning from buckshot and wind farms, according to the Wildfowl and Wetlands Trust charity.
"Much work is in place but we need to do more," said the trust's head of UK waterbird conservation.
The yellow-and-black beaked Bewick's swan was named in 1830 after Thomas Bewick, an engraver who specialised in illustrations of birds and animals.
Less than half of its population attempts to breed each year, and each pair that does produces just one or two young, meaning that the population struggles to replenish itself.
Register for free to continue reading
Registration is a free and easy way to support our truly independent journalism
By registering, you will also enjoy limited access to Premium articles, exclusive newsletters, commenting, and virtual events with our leading journalists
Already have an account? sign in
Join our new commenting forum
Join thought-provoking conversations, follow other Independent readers and see their replies