Businesses must pay to recycle their own waste under new government scheme
'At long last the government appears to be getting serious about tackling England's vast mountains of waste'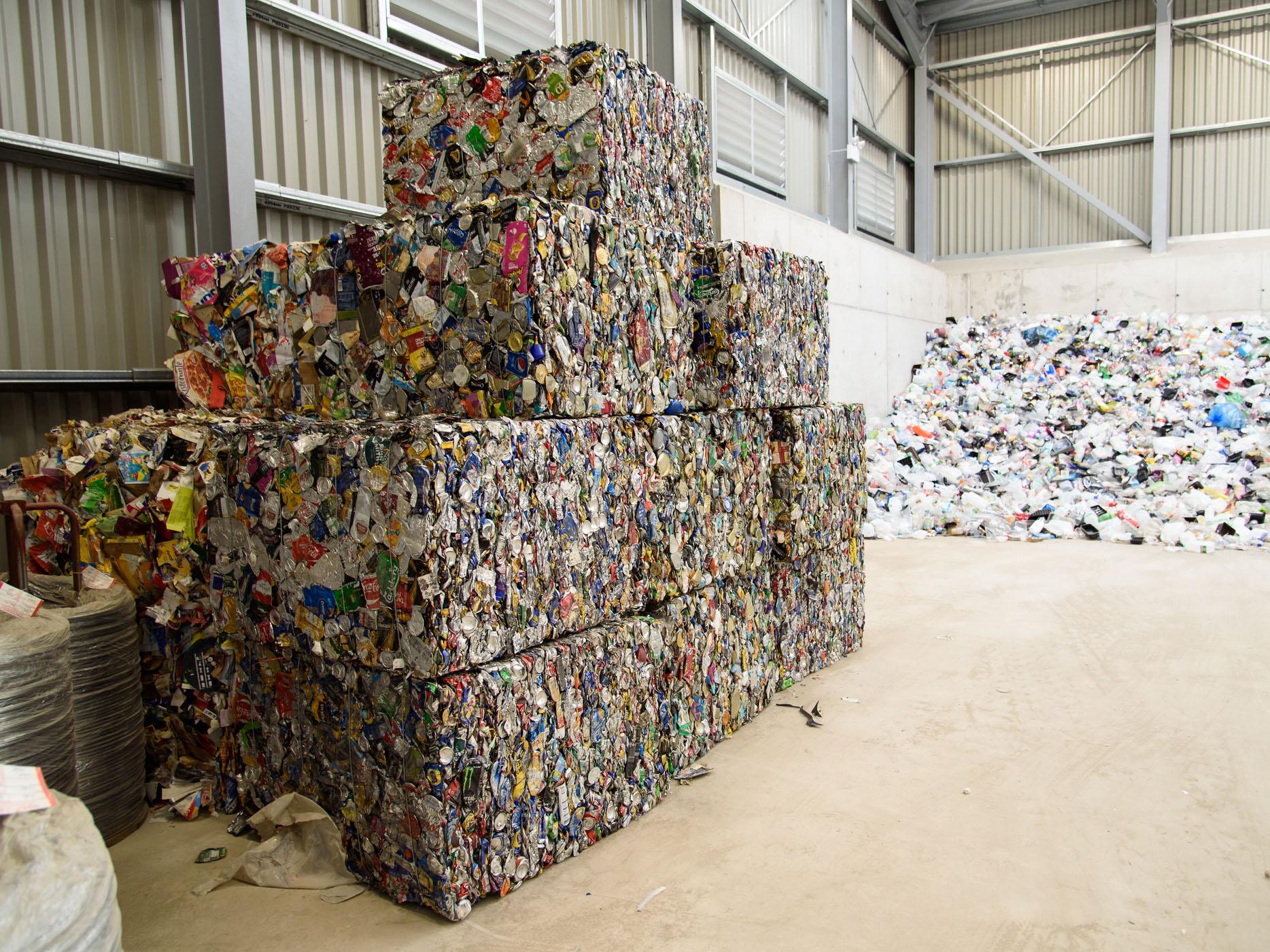 Businesses in England may be forced to foot the bill for recycling or disposing their packaging waste under a landmark government strategy.
Currently taxpayers by way of local councils must pay the £1bn it costs to process this rubbish, with supermarkets and big corporations only contributing around 10 per cent of the money required.
Under the latest plan, those responsible for the waste will be legally obliged to pay for its disposal, and industry will have to pay higher fees if their products are difficult to reuse or recycle.
The government claims this tactic will encourage more sustainable design, and raise crucial funds to support local recycling efforts.
These plans, set to come into force in 2023, will be subject to consultation in the new year.
The move marks the first update to the government's waste strategy for over a decade, and comes at a time when the nation's waste management faces heavy criticism.
Recycling rates across England have flatlined for the past five years amid growing concerns about plastic pollution and the environmental impact of food waste and recyclables shipped overseas.
Other measures in the new strategy include weekly food waste collections for every home and clearer packaging labels to give people a better idea of what can be recycled.
Launching the strategy at a recycling centre in London, environment secretary Michael Gove said: "Together we can move away from being a 'throw-away' society, to one that looks at waste as a valuable resource.
Ways to reduce your single-use plastic
Show all 6
"We will cut our reliance on single-use plastics, end confusion over household recycling, tackle the problem of packaging by making polluters pay, and end the economic, environmental and moral scandal that is food waste."
Speaking at the same event, Richard Kirkman, of the waste management company Veolia, said the government had "listened to industry". However, a spokesperson from the Confederation of British Industry noted the considerable challenge such a change could pose.
"Such an apparent hike in the costs to businesses, particularly smaller firms, could add a significant burden at a time of great uncertainty," the spokesperson said.
However, Samantha Harding, litter programme director at the Campaign to Protect Rural England, welcomed the move to take the financial burden of recycling off "under-resourced councils".
She said: "While an overhaul of our waste system is definitely a step in the right direction, for this 'producer pays' strategy to be a success, manufacturers must bear the full cost of dealing with the harmful waste they produce, including its collection."
Other environmentalists said Mr Gove's words would only be worthwhile if they were supported with clear targets and action.
"At long last the government appears to be getting serious about tackling England's vast mountains of waste," said Friends of the Earth waste campaigner Julian Kirby.
"But while there are many welcome initiatives in this strategy, there is still too much reliance on voluntary measures, and precious little commitment to targets to reduce waste and boost recycling."
The government faced criticism in October when the new Budget failed to include a so-called "latte levy" to cut cup waste. Also missing was tax on packaging with low levels of recycled content.
Support free-thinking journalism and attend Independent events
A proposed deposit return scheme was among the planned measures critics said were facing unnecessary delays.
Environmental Audit Committee chair and Labour MP Mary Creagh said: "The government appears to be kicking the waste can down the road yet again.
"The plastic bottle deposit return scheme promised in 2018 won't be ready until 2023. Textile waste piling up in landfill won't be tackled until even later."
Other proposals included in the strategy included a pledge to clamp down on illegal waste shipments using electronic tracking and tougher penalties for rogue operators.
Reports have emerged in recent months of rubbish being sent overseas for recycling only to end up on landfill or in the hands of nations with bad records for pollution. The situation has become so bad that Environment Agency chief Sir James Bevan described waste crime as "the new narcotics".
Join our commenting forum
Join thought-provoking conversations, follow other Independent readers and see their replies