People in Germany are now being paid to consume electricity
The price of power in Germany briefly dropped to -€130 per MWh on 8 May
Doug Bolton
Wednesday 11 May 2016 17:21 Comments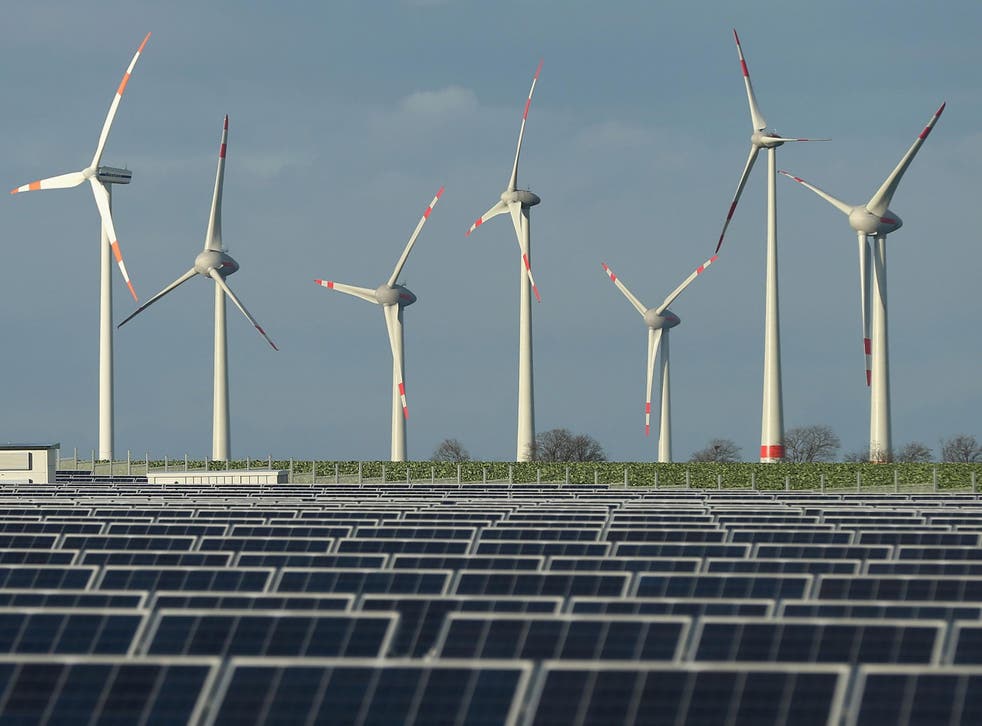 Germany had so much renewable energy last week that customers were briefly being paid to consume electricity, it has been reported.
As spotted by Quartz, who cite data from German think tank Agora Energiewende, fair weather and high winds on Sunday 8 May saw wind, solar and hydroelectric power plants producing 54.6GW of power, roughly 80 per cent of the 68.4GW of power being consumed across the country at that time.
As a result, the price of power plummeted, and went negative from 7AM to 5PM, bottoming out at -€130 per MWh at 1PM. Energy providers were essentially being paid by producers to take the electricity off their hands.
The reason for negative energy prices is partly down to inflexibility in the system. With renewable sources producing so much energy, some conventional power plants were taken offline temporarily. However, nuclear and coal plants can't shut down quickly, and it's often cheaper for them to put out electricity at a loss than go through the process of stopping and restarting a few hours later.
Unfortunately, renewable plants can't power the whole country all the time. Companies which use a lot of electricity wouldn't have been operating at their normal rate on Sunday, and the good weather resulted in the sudden surge. On a normal day, however, renewables produce under half of all the electricity consumed in Germany.
Energy saving options in pictures

Show all 4
The Centre for European Policy Studies think tank believes the grid needs to become more flexible for the transition to renewable energy to be successful. Currently, renewable plants producing a lot of energy on bright and windy days have to push it into the grid, resulting in inefficiency and these negative prices. But with improved grid management and power storage technology, sudden spikes could be handled better.
In the long run, however, such high levels of renewable energy generation may be good for Germany, a country aiming to transform its electricity supply to 100 per cent renewable by 2050.
Denmark regularly sees similar spikes from its network of wind turbines - on one day in July last year, 140 per cent of the Nordic nation's electricity needs was produced solely by wind, with the excess electricity being sold off to power companies in Germany, Norway and Sweden.
Register for free to continue reading
Registration is a free and easy way to support our truly independent journalism
By registering, you will also enjoy limited access to Premium articles, exclusive newsletters, commenting, and virtual events with our leading journalists
Already have an account? sign in
Join our new commenting forum
Join thought-provoking conversations, follow other Independent readers and see their replies