Revealed: The true scale of Britain's woodland sell-off
Forestry Commission forced to get rid of thousands of hectares as it attempts to balance the books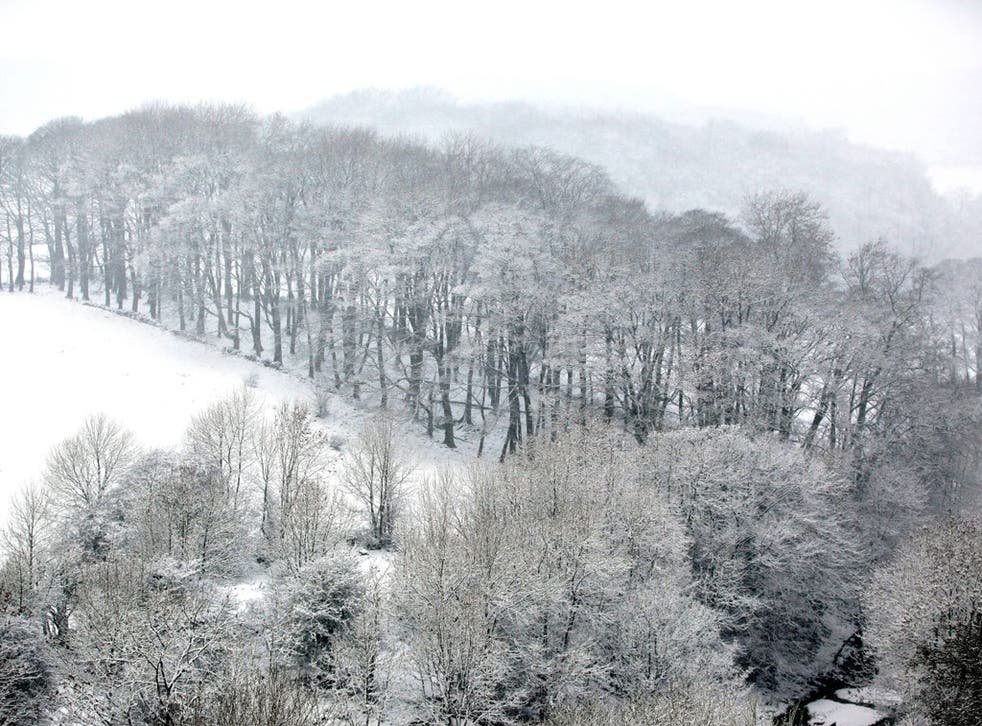 Thousands of hectares of Britain's forests have been sold off by the Forestry Commission as it struggles to meet financial targets imposed by successive governments.
A detailed inventory of woodland sold off by the FC, which is charged with protecting our forests for future generations, shows that it has raked in millions from sales to private companies, many of which hold licences to carry out logging. Campaigners complain that several buyers have barred the public from newly acquired woodland, despite signing legally binding contracts saying they will preserve traditional rights of access.
The FC's own records show that between 1997 and 2010 it sold almost 12,000 hectares of forest, in contrast with the 5,403 hectares acquired for the nation in the same period. An official account of transactions over the past decade obtained by this newspaper shows that more than 170 plots of public woodland have been sold to private buyers across the country since 2001. The largest was a 712-hectare site at Threestoneburn Wood, Northumberland, sold for £2.7m in 2007.
Despite a public outcry over the Government's plans to sell the Forestry Commission's entire stock of public woodland earlier this year, sales have continued. Although Caroline Spelman, the Environment Secretary, abandoned plans to sell off England's 258,000 hectares of state-owned woodland in February, an independent forestry panel is currently mapping out its future.
Opponents of the plans last night claimed the Forestry Commission's long-term policy on woodland sales make a large-scale sell-off inevitable.
Ian Standing, honorary secretary of the Hands Off Our Forest campaign in the Forest of Dean, said: "Due to government pressure on the FC to balance its books, sales revenues appear to have funded revenue deficits. Thus there were major sales during the Blair years. And along with the forestry consultation of last January there was an order to the FC to sell off, right away, 15 per cent of the English forest estate. This is now on hold pending the panel's final report in April."
While it awaits this, the FC is pressing ahead: it pushed through the controversial sale of 525 hectares at the Stang, County Durham, last January, at the height of the row over the Government's plan to sell all public forests. The site, which produces 7,000 tonnes of timber a year, was bought by a London-based consultancy for over £3m.
Most recently, 36 hectares at Sawrey Ground, Ambleside, in the Lake District, were sold last March for £200,000 – although there was local opposition at the loss of a "historic forest". The FC's operations manager, John Bruce, said: "I hope people can understand we would rather keep hold of all our assets but we have to sell 2,000 hectares to keep afloat."
Maria Castellina, of the Ramblers, said: "Forest sales continue to be an issue as the Ramblers is also campaigning to open up the other 80 per cent of England's forests that remain in private hands."
An interim report from the forestry panel last week said the benefits of the country's publicly owned forests were "greatly undervalued" by the planned sell-off, and claimed the £20m-a-year cost of maintaining woodlands "delivers benefits far in excess of this".
The shadow Environment Secretary, Mary Creagh, added: "Labour wants a long-term future for our forests that will prevent the kind of smash-and-grab approach we saw from ministers earlier this year."
An FC spokesman said the organisation sold land "according to criteria agreed each year with respective ministers". He added: "The criteria tended to keep those woodlands with highest public benefit and conservation value and selected those woodlands with lowest public benefit or that were inefficient to manage."
Join our new commenting forum
Join thought-provoking conversations, follow other Independent readers and see their replies