Save our pumpkins: UK wastes 18,000 tons of food while carving Halloween jack o'lanterns
The Pumpkin Rescue campaign wants British households to help prevent food waste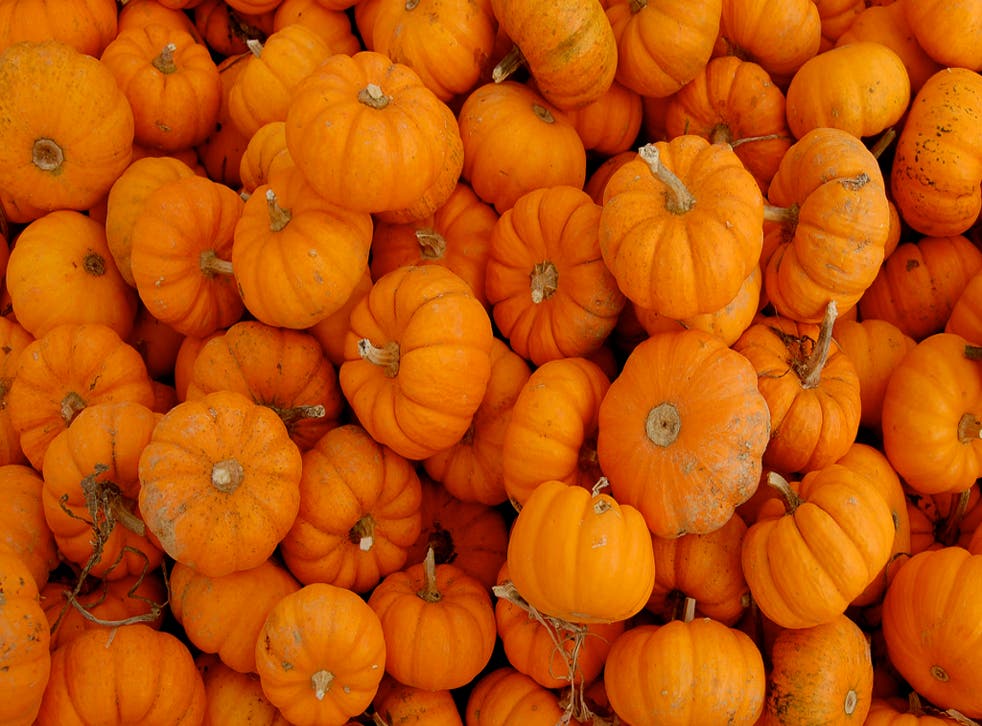 As you scoop out your Halloween pumpkin this week, spare a thought for its contents, a new campaign group is urging, as its founder laments that all too often the squash ends up in the bin rather than on the plate.
Traditionally far bigger in the US than the UK, Halloween has soared in popularity on this side of the pond in recent years, to the point where two in five Britons now buy a pumpkin at this time of the year, according to new figures.
But while US pumpkin buyers enjoy turning their fruit into a tasty dish, their UK counterparts have been far more reluctant to cook the scooped-out insides, with only a third choosing to do so, according to research from the Pumpkin Rescue campaign.
As a result, 18,000 tons of perfectly edible squash is tipped straight into the bin every Halloween – weighing the same as 1,500 double decker buses.
And rather than throwing it away, Britain's Halloween celebrators should be turning it into soups, pies and tarts, the campaign says.
"Halloween is increasingly popular in the UK, but we seem to have ignored a crucial part of the US tradition: cooking with pumpkins rather than throwing them in the bin. With household food under pressure it's time we rescued the pumpkin," said Trewin Restorick, whose charity, Hubbub, commissioned the poll, and is behind the Pumpkin Rescue campaign.
He says that people in the UK are wasting far less food today than they used to, and ascribes this decline to austerity. However, he believes events such as the horsemeat scandal has increased awareness of the environmental issues around food. He wants to build on this through Hubbub by using big events, such as Easter and Bonfire Night, as a platform to drive home his message.
UK households throw away more than 7m tonnes of food and drink each year, equating to £60 a month for the average family, Mr Restorick says. Not only does this represent a waste of money, but the food emits harmful greenhouses gases when sent to landfill, which contributes to climate change, he adds.
Hubbub is calling on all supermarkets to announce how much food they waste and detail what happens to it. These figures should be independently verified so that the public can compare supermarket performance.
It is also urging supermarkets to ensure safe and healthy surplus food is redistributed to people on low incomes.
How to make pumpkin soup
Ingredients (serves two):
700g of pumpkin, skinned and chopped into 2cm pieces
25g of butter
One medium onion, chopped
275ml of double cream or full-fat milk
275ml of stock
salt and pepper
How to make:
Melt butter in deep saucepan on medium heat
Add onion and stir until soft
Add pumpkin
Season well with salt and pepper
Lower the heat and leave for around 10 minutes, letting the vegetables sweat
Pour in cream/milk
Cover pan and let the mixture simmer gently for around 20 minutes
Pour in food processor/blender and puree - it doesn't need to be completely smooth, so don't worry if there's still a bit of texture
Serve soup, when hot
Register for free to continue reading
Registration is a free and easy way to support our truly independent journalism
By registering, you will also enjoy limited access to Premium articles, exclusive newsletters, commenting, and virtual events with our leading journalists
Already have an account? sign in
Register for free to continue reading
Registration is a free and easy way to support our truly independent journalism
By registering, you will also enjoy limited access to Premium articles, exclusive newsletters, commenting, and virtual events with our leading journalists
Already have an account? sign in
Join our new commenting forum
Join thought-provoking conversations, follow other Independent readers and see their replies