Scotland breaks European air quality standards — pollution has become a 'public health crisis'
Streets in several major Scottish cities saw pollution levels increase last year, according to analysis from Friends of the Earth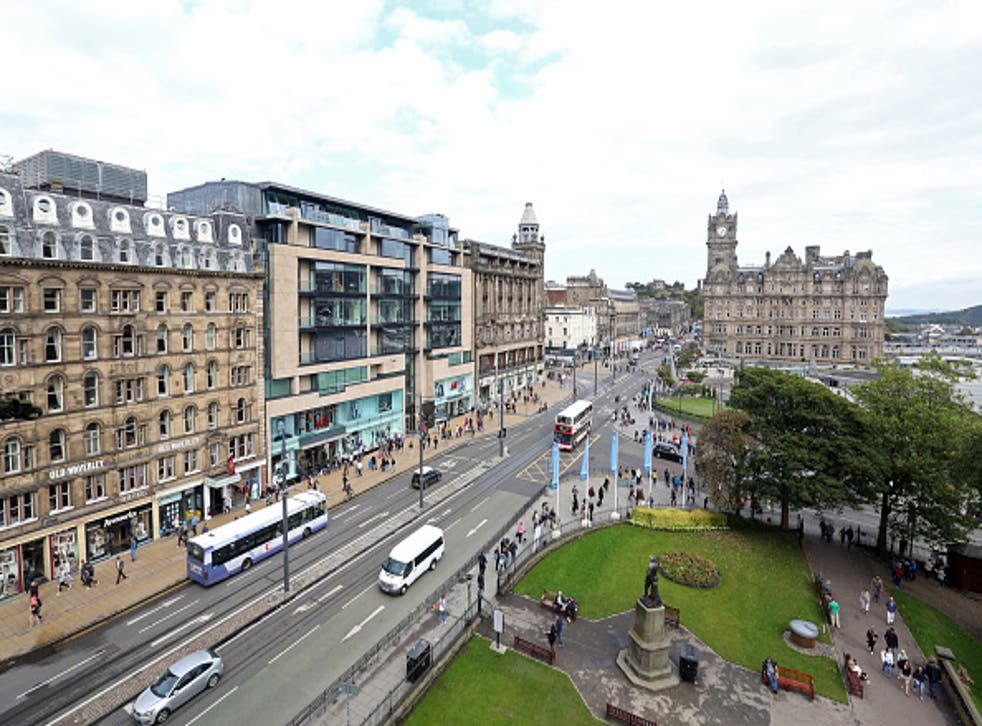 Scotland's streets continue to break European air quality standards as the country wrestles with an invisible "public health crisis" costing thousands of lives and billions of pounds.
Analysis by environmental group Friends of Earth Scotland found dangerous levels of pollutants nitrogen dioxide (NO2) and particulate matter in several of Scotland's major cities — and in some places it's getting worse.
Particulate matter is tiny 'coarse' particles released by diesel-fuelled vehicles that, like NO2, causes respiratory problems and exacerbates other health conditions.
Experts estimate that Scottish air pollution kills 2,000 people a year — more than alcohol-related to road-accident deaths put together.
It is thought to cost the NHS £2 billion annually.
In pictures: High air pollution levels across the UK

Show all 12
Among the 11 sites in which pollution levels are getting worse are St John's Road and Queensferry Road in Edinburgh, and Whitehall Street in Dundee.
Although a number of locations have pollutions levels greater than Scottish and European limits, emissions in Scotland have been in steady decline over the last 25 years.
A Scottish government spokesperson told The Independent it is "making progress in improving our air quality" and that there have been "significant reductions in air pollutants" since 1990 — a trend that is expected to continue.
Emilia Hanna, Air Pollution Campaigner for Friends of the Earth Scotland, which is campaigning for a new low emissions strategy, said government action is "painfully slow".
She said: "Yet again, Scotland's streets are shown to have dangerous levels of toxic pollution which are breaking legal limits that were due to be met in 2010."
She continued: "Pollution levels in our urban areas are showing little sign of improvement with some key streets even more polluted than in 2013.
"The time has come for our polluted air to be treated as the public health crisis it really is.
"Although today's air pollution is mostly invisible, its impact on our health is crystal clear — breathing in polluted air increases your chances of having a heart attack, a stroke, or developing cancer."
The Scottish government said later this month it will launch a consultation on a low emission strategy which could see the most polluting vehicles banned from parts of the cities, as they are in London and other major European cities.
Join our new commenting forum
Join thought-provoking conversations, follow other Independent readers and see their replies