Sea levels set to rise by more than a metre over next century, claims new research
Greatly revised forecast a result of scientists underestimating effect of atmospheric global warming on Antarctic ice sheets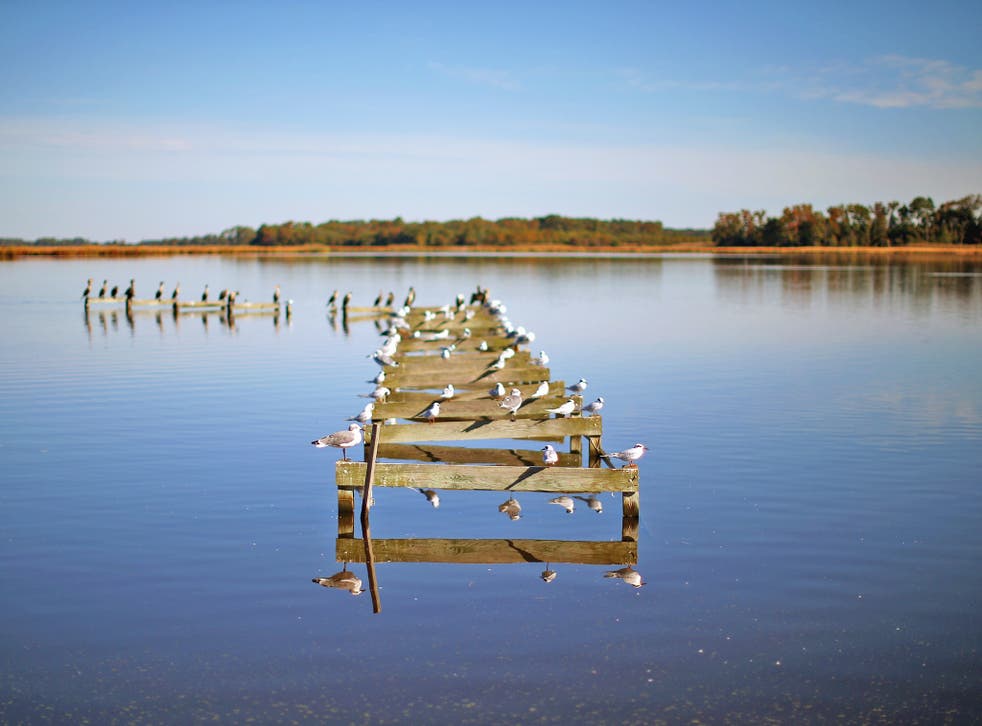 Sea levels are set to rise by more than a metre over the next century – more than twice the previous forecast, according to alarming new research.
The threat posed by rising sea levels is much greater than had been thought because scientists have underestimated the effect of atmospheric global warming on Antarctic ice sheets – having tended to concentrate more on climate change's role in warming the water than increasing the air temperature.
But the rising temperature of the atmosphere is likely to have an even bigger effect on the water level because the melting ice that will drive up the sea level is found on the land rather than in the sea.
This means that the sea level could rise by as much as 15 metres by 2500 unless greenhouse gases are significantly curbed as the melting Antarctic ice sheet massively increases the volume of water in the ocean.
"At a time in the past when global average temperatures were only slightly warmer than today sea levels were much higher… most of which much have been caused by retreat on Antarctica," said co-author Robert DeConto, of the University of Massachusetts Amherst.
The Antarctic is the primary contributor to sea level rise because much of its ice sits on the ground. Floating ice, like that of the Arctic Ocean, is already in the water and if it melts does not raise the sea level.
Climate change around the world - in pictures

Show all 17
Although only parts of the Antarctica ice sheet will melt – even in a worst-case scenario – the melting forecast in this new research could be sufficient to double the recent estimates by the UN's Intergovernmental Panel on Climate Change for sea level rise over the next 100 years.
Rising temperatures raise the sea level by warming the ocean, which erodes the underside of floating ice sheets. These floating ice shelves often act as buttresses for the grounded ice inland. Once the shelves are gone, the grounded ice can slide or melt into the sea, raising its level.
But the warming atmosphere plays an even bigger role, the research finds, by melting the ice sheets on the land.
The research was carried out by scientists at the University of Massachusetts Amherst and Pennsylvania State University and is published in the journal Nature.
Join our new commenting forum
Join thought-provoking conversations, follow other Independent readers and see their replies