Should the Big Six be nationalised?
It's an unthinkable idea. It bucks the Thatcherite consensus. The markets would hate it. And yet ...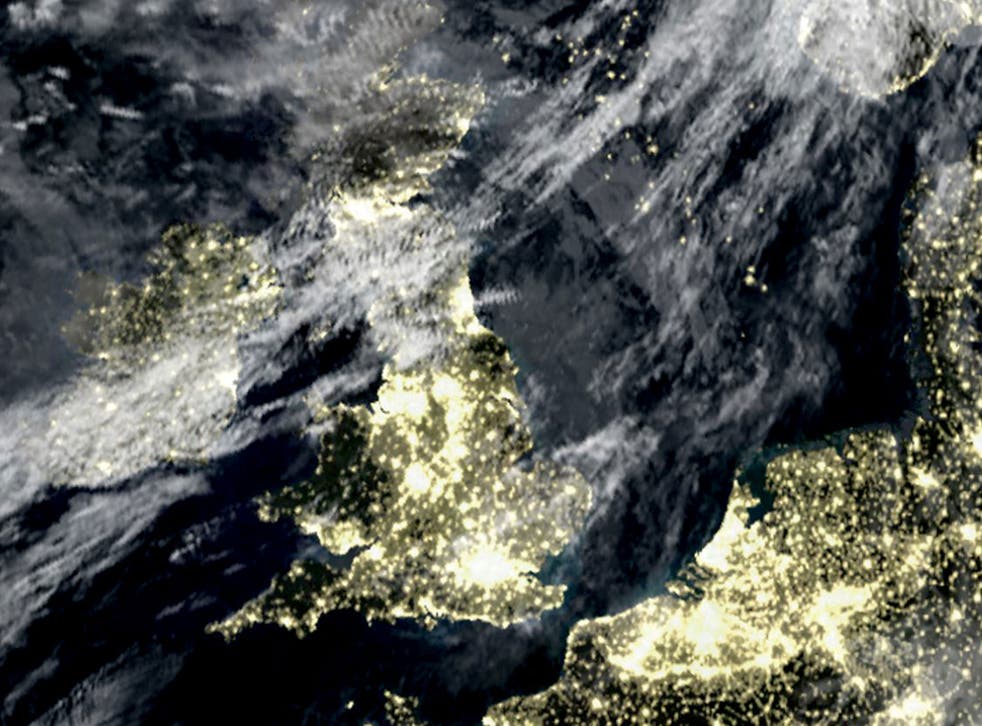 When Ofgem head Andrew Wright identified a "deep mistrust of anything the energy companies do or say" last week, the chief executive of Britain's gas and electricity regulator wasn't exaggerating.
After four years of inflation-busting price hikes that have increased their average profit per household more than ten-fold, the popularity of the "big six" appears to have sunk to an all-time low. So much so, that 68 per cent of the population wants to see the big energy companies renationalised, according to a poll by YouGov last month. Returning the energy sector to state ownership may be a comforting thought after those bill hikes increased the average big six profit per household from £8 in 2009 to £105 now, leaving ever-larger numbers of people struggling – and in millions of cases failing – to heat their homes.
To kick off the debate, energy expert Ann Robinson, of the uSwitch price comparison website, is unequivocal. Nationalising the big six's power stations and their retail divisions – which sell it on to households and businesses – is a terrible idea. "Renationalisation would stifle innovation, remove any incentives to improve customer service and efficiency – I don't think it is the answer. Fiddling around with detailed regulation won't work," she says.
Stephen Fitzpatrick, head of the independent gas and electricity supplier, Ovo Energy, agrees. He may have told Parliament last month that "a lot of the energy companies are charging the maximum price they feel they can get away with" but he has told The Independent he doesn't think nationalisation will fix the problem.
"I don't think the government is likely to be any better at running the energy sector than private companies. If you asked people how they would feel about nationalisation if it meant higher bills and more red tape, then I don't think they would be so keen," Mr Fitzpatrick says.
These are traditional criticisms against state ownership, that the government is much less effective at promoting innovation than a private company operating in a competitive market (though some question how competitive the market is at the moment, more on which later) and that it would generally run the business less efficiently, resulting in even higher prices. Unsurprisingly, that's also what Energy UK, the industry association, believes.
"A healthy and profitable private energy sector is essential if the nation is to ensure security of supply in the long run. There is a massive amount of investment in infrastructure required, around £110bn in the next seven years, and the only way that is going to be funded is if the industry is able to make a profit and attract investors," a spokesperson tells me.
But what about the case for nationalisation? "The government could prevent any excess profits, while borrowing money to invest in the system could become cheaper," says Dr Robert Gross, director of the Centre of Energy and Technology at Imperial College London.
The government would be able to borrow money more cheaply than the big six because it has a much stronger credit rating and because its monopoly status would make it more financially secure and therefore more likely to repay its debts. And it would not have to pay a large portion of its profits out to shareholders in the form of dividends.
"The newly created energy company could plan the system more effectively and potentially take strategic decisions for the good of the country," Dr Gross says – a point that couldn't be made for the four members of the big six that are foreign-owned. A focus on what was good for the country – rather than the big six's profits and shareholders – would make it easier to drive through policy goals such as greening Britain's electricity supply, and could bring bills down, added Dr Gross, who nonetheless describes himself as being agnostic about energy nationalisation overall despite its potential benefits.
There is far less doubt in the mind of Gordon Morgan, a researcher at the Jimmy Reid Foundation, the left-wing Scottish think-tank, WHO is among the strongest advocates of energy nationalisation.
"Taking energy back into public ownership and control is vital to ensure businesses can be supplied affordable energy and thousands of customers do not die from the effects of fuel poverty," he says.
Mr Morgan doesn't want to renationalise the big six existing power stations, or their retail divisions that supply households and businesses. Rather, he wants all major new power stations to be publicly owned (although he would encourage individuals or communities to set up smaller privately-owned generators), a process that would see energy generation largely returned to state ownership gradually over a period of two decades or so, as the main existing power stations reached the end of their lives.
Meanwhile, the retail arms would be given a service contract to supply, but at a set price, and in time they would probably become publicly owned, says Mr Morgan.
He calculates that a large state-owned renewable power plant would be able to generate electricity 20 per cent more cheaply than if privately owned, using the same contractors. This is because private companies have to pay about 6 per cent interest on loans to fund these kinds of projects, compared to between 3 per cent and 4 per cent for local authorities. Furthermore, the private company needs to make a 15 per cent rate of return on its investment, which the local authority does not, Mr Morgan contends.
Nigel Robinson, head of power at Investec, the City investment bank, also believes there is much to be said for a nationally owned monopoly. "Why is it that our big six power companies all look, sound and behave the same, particularly when it comes to charging us for our power and gas? They seem to be acting as one homogeneous provider of a commodity product operating behind different-coloured logos," he says.
Mr Robinson says that the competition and choice that privatising the industry in the 1990s was meant to unleash has clearly not happened, with prices rising more or less in tandem and many acting like local monopolies. But he thinks breaking up the big six into smaller pieces would make the problem even worse.
"A lot of politicians say the only way to deal with the big six is to smash them to little pieces. But actually, when you come to think of it, the problem is the reverse. Their balance sheets are too small. Ever conscious of credit ratings, earnings ratings and a massive investment programme, they cannot deal with a storm surge of market disruption," Mr Robinson says.
He is attracted to the idea of a national public-energy monopoly. "You could have the 'big one', owned by the government, which could regulate prices and use its big balance sheet and state guarantee to borrow money cheaply," he says.
Not that he thinks that could happen. "That sounds great in theory, but in reality the EU wouldn't allow it on competition grounds and the government couldn't afford to buy the big six," Mr Robinson says, pointing out that just two of the big six – British Gas-owner Centrica and SSE, formerly known as Scottish & Southern Energy – have a combined market value of £30bn.
This argument, echoed by others, appears to knock on the head quite decisively any prospect of a return to the old state-owned Central Electricity Generating Board (CEGB), which dominated Britain's energy generation and supply from the 1950s to privatisation in the 1990s.
But is there scope for a more modern version of the CEGB, which incorporates a much greater degree of state control?
"I propose we allow a period of mergers, coupled with price regulation. Let the big six become the Bigger Three. Minimise customers' choice but provide price stability through regulation. Let's acknowledge that the market model has run its course. Just as the political experiment of communism ultimately ran its course, so our experiment in liberalised, non-regulated power markets is coming to an end," says Mr Robinson.
Meanwhile, although uSwitch's Ann Robinson is adamant that a full-scale renationalisation would be a bad move, she believes some kind of partnership between the state and the private sector could be effective.
"Maybe it's time to think the unthinkable. As an interim measure to take some pressure off medium-term security of supply issues, maybe the government should use infrastructure funds to build a new power generation for either sale or lease to the private sector," she says.
Ms Robinson's proposal could be financed through taxes or a government-controlled pension fund, she says.
Will Straw, associate director of the centre-left IPPR think-tank, also thinks the state could work effectively alongside the private sector in the form of local authority involvement – in a market that is far more competitive and transparent than the one we have now.
"We need a series of market reforms to improve transparency, reduce the market power of the big six and encourage new competitors to enter the market. This could include an important role for local authorities and community groups competing at a local level by generating, offering energy-efficiency services to bring down demand and even providing local supply consortiums to get the best deal for consumers," he says.
Archie Thomas, energy spokesman for the Green Party, also thinks local energy generation is the key – and that it supercedes the issue of whether the power giants are publicly or privately owned. "The real future for energy is not private or nationalised energy companies but low-carbon energy owned and managed by local communities. People need power over their own heat and power and not to be at the mercy of energy company cartels."
Greenpeace's chief UK scientist, Doug Parr, agrees that "public or private ownership is no guarantor of good environmental behaviour or otherwise". "There are certain models of governance that militate against certain modes of operation. Our current arrangements are very unfriendly to local ownership and operation, which tend to work towards utilisation of local resources and thus far more renewables from wind, solar and hydro," Mr Parr adds.
Energy generation could be decentralised more easily if local authorities were given more power to finance local energy generation and district heating schemes where a community heating system supplies nearby households and businesses, Mr Parr believes. The government's Green Investment Bank could also help with low-cost loans.
As Will Straw points out, the energy market is already fairly tightly regulated, if not in terms of the price the big six charge or profits they make, but in terms of government subsidies for renewable and nuclear power. The deal EDF struck to build a new power station at Hinkley Point in Somerset guarantees it a price for the electricity it generates that is twice the current market price, and for 35 years, and assumes some of the construction risk. There are also various other charges, such as a scheme that forces the big six to install insulation in the homes of some of Britain's poorest households.
But, while most experts stop short of recommending full renationalisation, many agree that the market could be a good deal more regulated. Mr Straw says: "We have a regulated market but it could be even more so, for example with controls on prices and costs. Or maybe we could introduce government competitors, as with the railways."
The fact that Ed Miliband felt able to propose a price freeze shows how attitudes to the big six and regulation have changed. Even six months ago, it would be difficult to imagine the leader of the opposition making such a proposal. Even the head of Ofgem didn't pooh-pooh the idea, saying Ofgem would look at Labour's price-freeze proposals to see whether they were "practical", but would also raise questions over what effect they would have.
The answer to those questions is likely to be debated for some time. On the basis that full renationalisation seems financially and politically unfeasible, we would nonetheless argue there is a need for an energy revolution. This would see the generation businesses of the big six merging into the big three and remaining private but in a heavily regulated market.
Meanwhile much greater competition would be encouraged among the suppliers of gas and electricity to households and businesses, where size is much less important because they don't need to make nearly as much investment as the generators and where increased competition could help drive down prices for customers. They would also remain private but be subject to increased regulation, especially in price.
However the big six – indeed the government – proceed from here, it is clear their most pressing issue is to regain at least some trust with the public. Last month, the boss of British Gas owner Centrica, Sam Laidlaw, admitted that trust in the energy companies was at "an all-time low" and said he would waive his bonus this year as anger continued to grow about household bills. Readers may baulk to hear that he made nearly £5m in salary, bonuses and other benefits last year, but the gesture is a good one. Better still would be to give a proper breakdown of what British Gas and the other companies make and where.
Join our new commenting forum
Join thought-provoking conversations, follow other Independent readers and see their replies