Should they stay or should they go: High Court to rule on Balcombe fracking protest
Protestors' campaign against Cuadrilla oil mining has lasted seven weeks, but they are now having to contest an eviction order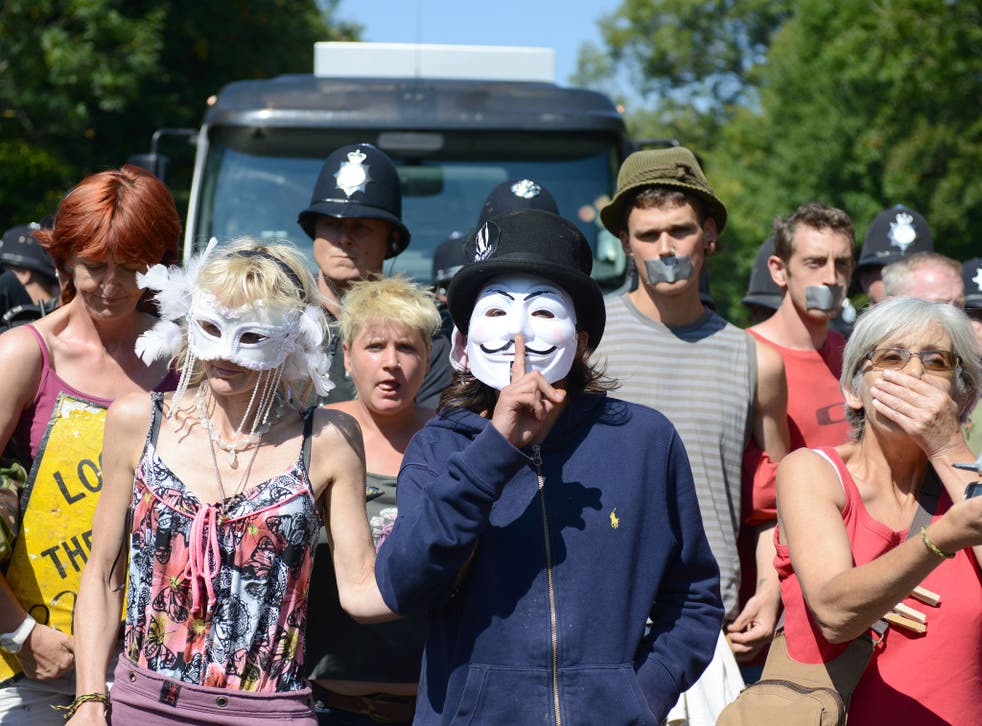 The seven-week protest against potential fracking in the West Sussex village of Balcombe could end abruptly next week after the High Court agreed to rule on whether the protestors should be forcibly evicted or allowed to stay.
About 80 people are camped out along the grass verges on the side of the London Road, where the fracking company Cuadrilla has been drilling in search of oil.
On Monday, the protestors were served with an eviction order demanding that they vacate the area by 9am on Tuesday.
However, the protestors ignored the request, and have now been given notice of a High Court hearing on Monday that will ultimately determine whether they will be forcibly removed or allowed to continue in their protest.
The protestors are expected to fight to stay, although they are still considering how to do this most effectively.
"The No Fracking in Balcombe Society reiterates its gratitude to all those who have give up their summer to come and help protect us (Balcombe, Sussex, Britain) from the bullies in our government and the fossil fuel industry," a camp spokesperson said.
An area has been agreed with police just to the side of the gates to the site, where people can legally and peacefully protest.
However, Tammy Samede, one of the protestors dismissed the proposal as being an unacceptable substitute for the existing protest. The area is far too small to accommodate the protestors, while camping would not be permitted and the police would get to decide how many people could protest there and when, she said.
Join our new commenting forum
Join thought-provoking conversations, follow other Independent readers and see their replies