Southern right whales could face new threat from ocean heating, study warns
The recovery of southern right whales after hunting has been hailed as one of conservation's greatest success stories. But now they face a new challenge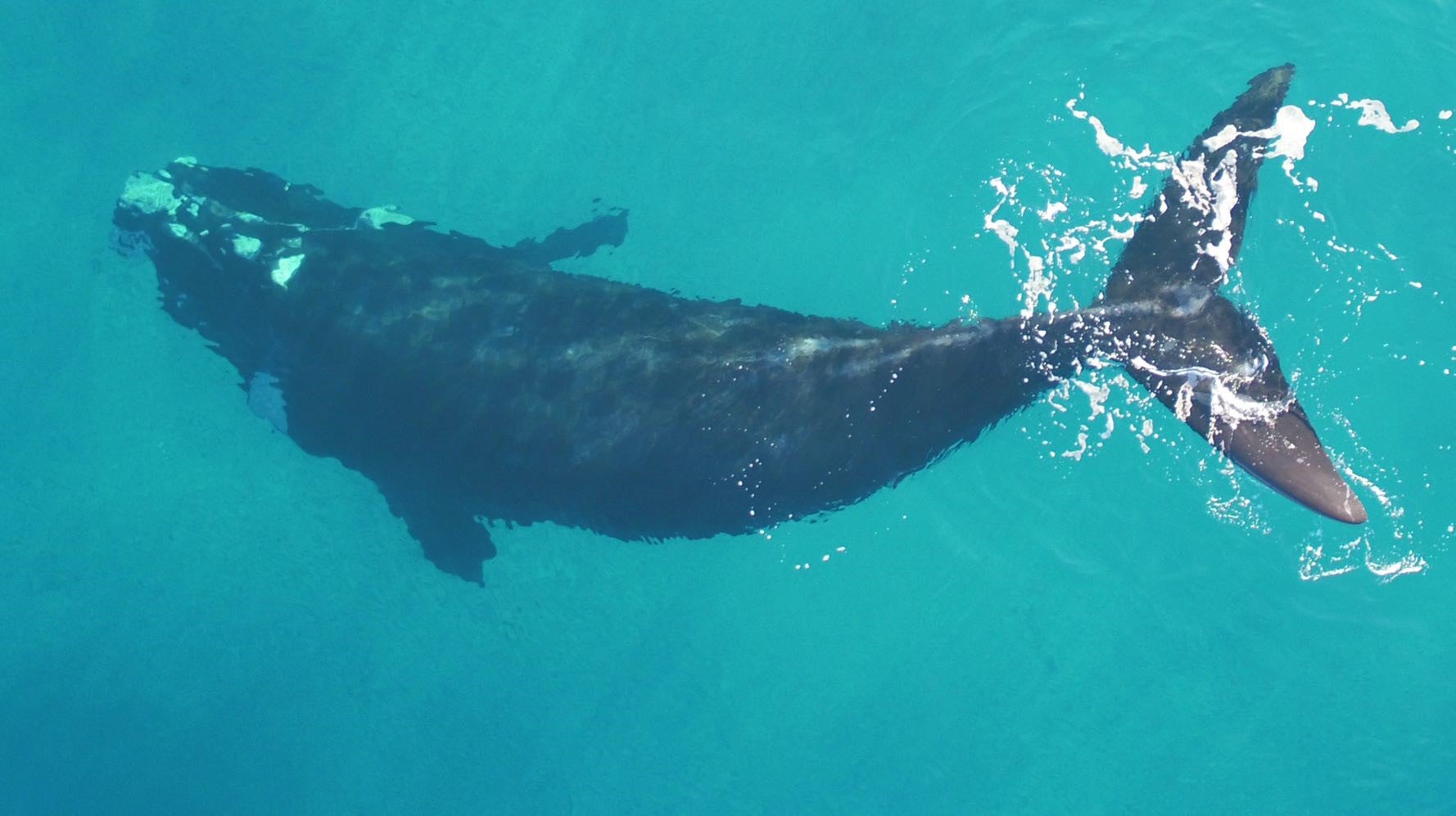 The world's rapidly changing oceans could pose a new threat to southern right whales, a new study suggests.
Southern right whales were nearly hunted to extinction in the early 20th century. However, after an international ban on hunting right whales was introduced in the 1930s, populations began to rise again in the Southern Ocean.
This recovery was hailed as one of conservation's greatest success stories by Sir David Attenborough in his recent documentary series Seven Worlds, One Planet.
But new research suggests that recent declines in food availability, and therefore reproductive success, for South Africa's southern right whale population could be linked to rising ocean temperatures and changes to sea ice levels in parts of Antarctica.
Southern right whales are migratory animals who feed as far south as Antarctica in the spring before returning further north to sheltered coastal areas in South Africa, South America, Australia and New Zealand to breed in the winter.
The study found that, since the 1990s, South Africa's southern right whales have begun hunting for food further north – possibly in an attempt to adjust to environmental change in the ocean. However, this change in strategy appears to be linked to declines in reproductive success.
"What we found is that the whales are changing their behaviour," Dr Emma Carroll, study co-author and ecologist at the University of Auckland in New Zealand, told The Independent.
"South African southern right whales are feeding further north and on different prey in the last five years than they did in the 1990s. The bad news is that this change is linked to poorer outcomes for the population's recovery.
"Essentially, we think that they are changing their behaviour but not fast enough to keep up with the changing oceans."
The scientists hypothesise that this behaviour shift could be in response to a decline in the abundance of Antarctic krill, a key food source for the whales. Previous research has linked the decline in krill to rising ocean temperatures and sea ice decline in parts of Antarctica.
The new research is published in the journal Global Change Biology and was led by Gideon van den Berg, a masters student at the University of Pretoria in South Africa.
To understand how the whales' behaviour is changing, the scientists used biopsy samples collected in the 1990s, 2015-16 and 2019.
"We used micro-chemical markers that vary predictably across the Southern Ocean and are stable over time, kind of like a map," said Dr Carroll. "The microchemical markers in the whale's skin tell us where on the map they have been feeding."
By looking at markers taken from the 1990s to 2019, the scientists were able to determine where the whales had been feeding over time.
Southern right whales are "capital breeders" – meaning they consume large amounts of food in the summer and then use their energy reserves to sustain them and their calves through the reproductive season.
The whales typically breed every three years. But, recently, South Africa's southern right whale population has switched to breeding every four to five years, said Dr Carroll.
"We think it is because of problems getting enough food," said Dr Carroll. "Without enough food during summer, mums don't store enough fat to sustain them and their calves over winter.
"They need a lot of fat because the calf, which is four to five metres long when born, will grow about one metre per month, and mum will lose about 25 per cent of her body size while nursing her baby."
A reduction in breeding could lead to declines in population numbers, she added.
"This means fewer southern right whales along the South African coast – and a slower population recovery from whaling," she said.
Join our commenting forum
Join thought-provoking conversations, follow other Independent readers and see their replies