International legal experts head to Africa to support courts in poaching fight
Before the scheme, only 24 per cent of wildlife crime prosecutions in Kenya ended in conviction, writes Abbianca Makoni.
Wednesday 28 October 2020 15:53
comments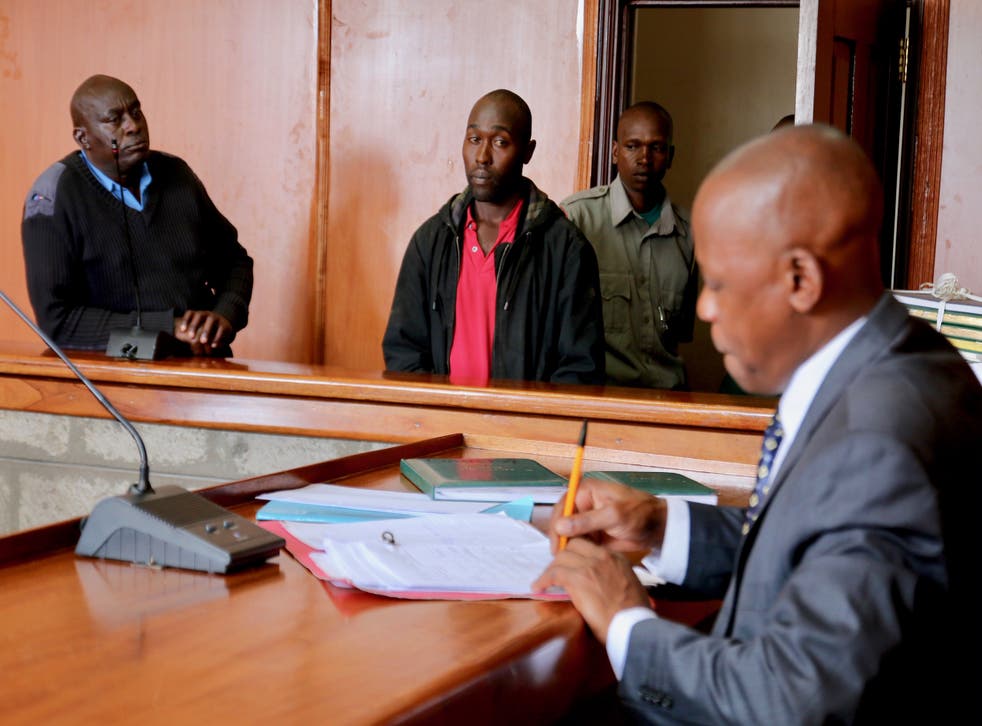 Global legal experts including from Britain experienced in sharpening laws and trials will be dispatched to Africa to support local judiciaries in their fight against poaching under a new programme sparked by The Independent's Stop The Illegal Wildlife Trade campaign.
As the trade continues to threaten some of the planet's rarest animals, conviction rates have drastically climbed in African nations where repeat offenders had previously escaped punishment and were free to poach.
The increase in successful prosecutions comes in part thanks to the campaign's partner, Space for Giants, a conservation organisation working to eradicate wildlife crime, which started working in courtrooms across countries including Kenya, Uganda, Botswana to provide training and prosecution tool-kits.
For years the justice systems in these countries were overburdened, under-equipped, and under-staffed with trials falling through.
Speaking from his office in Kenya, senior Justice advisor for Space For Giants, Katto Wambua, said the illegal trade is one of the most profitable transnational crimes and in order to put a stop to it there needs to be a focus on what is happening inside the courts.
He told The Independent that "a lack of capacity, ineffective deterrents, low fines and unchanged laws" are to blame for the strikingly low conviction rates in countries such as Zimbabwe.
Mr Wambua said: "For example, in Kenya in 2010, when we were having high poaching rates, paying 40,000 Kenyan shilling (£282) was nothing to them (criminals) and that was the highest penalty they could get.
"So you would find scenarios where offenders would pay up the money and then tell you to pick them up where you got them last time – they were just getting away with it," he added.
It was the number of poachers being let off and the low conviction rates which prompted Space for Giants to intervene and launch its Wildlife justice programme in 2012.
Built in Kenya, a nation that has led the war against the plundering of wildlife and later rolled out to southern Africa, the programme reviews existing legal frameworks that are not working.
It also works with the national authority on a prosecution toolkit and trains key judicial officers on how best to use them. The tool-kits, dubbed the "Rapid Reference Guide" and "Points to prove" are handbooks providing practical approaches to handling everything from first-time criminals to notorious poachers.
Advisors then conduct key surveys of baseline court data before introducing the monitoring of ongoing cases to evaluate progress.
Three to four court monitors tend to oversee a case while also inputting data on key details of the case.
Since its launch, the approach has proven successful, one example is Kenya which in 2012 had 24 per cent successful wildlife crime prosecutions end in a conviction, with just 4 percent of criminals sent to jail.
But by 2014, following the organisations development of the Points to Prove Toolkit, over 60 per cent of prosecutions ended in a conviction and by 2016, the rate had jumped to over 90 per cent.
Mr Wambua said: "Court monitoring has also helped increase prosecution rates and we've been able to keep track of repeat offenders.
"I remember cases where someone was arrested in one part of the country and then they went and offended in another part of the country. So they would stop going to one court hearing and attend the other and no one would be able to know because the information wasn't being stored."
The "tireless" work by Space for Giants is evident but there are still countries such as Zimbabwe which are lagging behind and others like South Sudan on the brink of the crisis.
But following The Independent's Wildlife campaign, highlighting the severity of the illegal wildlife trade, a new programme from Space for Giants will see international criminal advisors deployed to different countries across the African continent.
The team will use Space for Giants' proven toolkit for justice reform to strengthen wildlife crime investigations, ensure adequate laws are put in place and that asset recovery and illicit finance investigations are used as part of the approach.
Canadian business-woman and philanthropist, Julie-Anne Uggla, is funding the new programme including hiring more court monitors and scaling up and expanding the work to other countries.
Ms Uggla, said: " In recent years, many African countries have enacted strong new laws against wildlife crime. As they now focus on enforcing those laws, we should all stand in support by working on long term approaches, and, crucially, managing the balance between conservation and development."
"The funding will truly help us here in Zimbabwe," said Executive director for Speak Out For Animals, Ever Chinoda.
Ms Chinoda's organisation, which is also a partner to Space for Giants, works with the judicial authorities to strengthen prosecutions against wildlife crime.
The southern African country is home to some of the continents largest game reserves and populations of elephant and wildebeest but its threat from poaching looms large and conviction rates remain stagnant.
"We have the investigators but when they investigate, some of their investigations would have been poorly done and as a result there is a bad outcome in court.
"Another reason for our low convictions is the lack of collaboration between law enforcement and the judiciary – for there to be success there needs to be team work but this is also missing."
She added: "So far we have been able to train about 100 prosecutors and 20 to 30 investigating officers through Space for Giants but this is not enough because we have 52 courts in Zimbabwe and about 300 prosecutors.
"So, this funding will be able to help us train more people and it would also allow us to distribute more Rapid Reference Guides.
"These have been very helpful because some of the prosecutors did not know which charge to use in court as there is no course in law school to educate them on wildlife crime but these guides compile everything into one book and explain what evidence to look out for."
Patrick Stevens, an expert on working with foreign legal authorities who led the team that delivered UK government justice assistance in Africa and globally, said:
"While you cannot prosecute your way out of this problem, the illegal wildlife trade cannot be stopped without an effective justice response.
"Source and destination countries need to prioritise and improve wildlife investigations and prosecutions to end impunity, punish offenders and increase the risk for those minded to engage in this pernicious trade."
Join our new commenting forum
Join thought-provoking conversations, follow other Independent readers and see their replies