Supermarket price war leads to 50% cut in dairy farmers
Being a dairy farmer is 'like being a boxer taking body blows'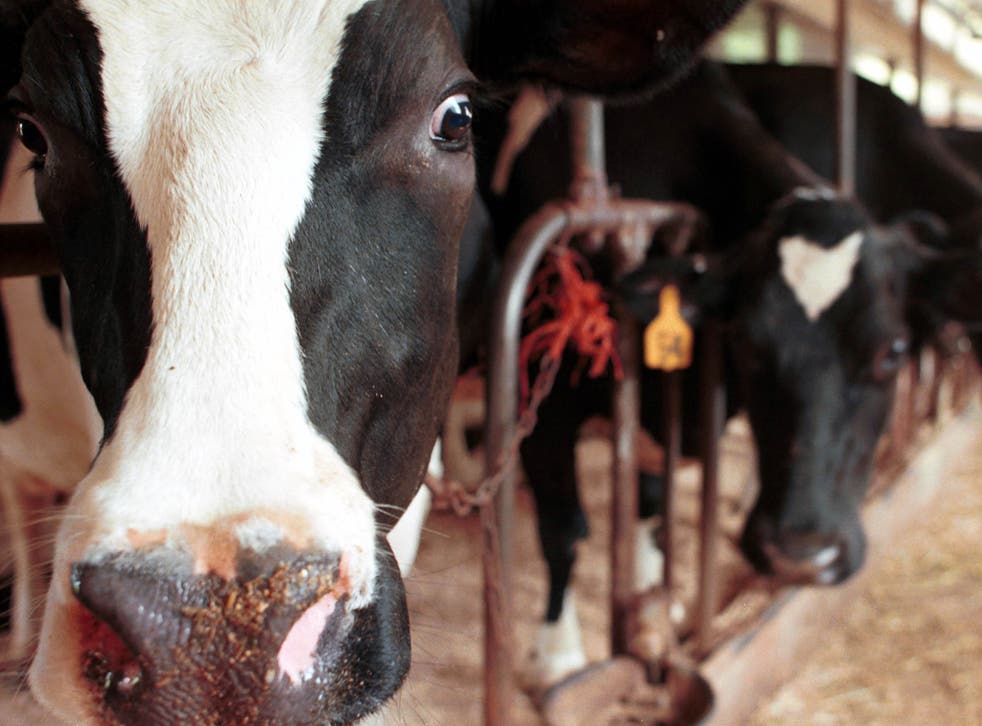 The milk industry has been squeezed so hard by supermarkets that the number of dairy farmers in England and Wales has halved in little more than a decade, figures show.
Some 9,960 dairy farmers in England and Wales have left the industry since 2002, with 60 farmers giving up milk production in December alone in the face of falling prices.
In a speech today, the president of the National Farmers Union, Meurig Raymond, will warn that the number is on course to fall below 5,000 within a decade.
A sustained supermarket price war has helped to depress milk prices to their lowest level since 2007, which has put a considerable squeeze on farmers because costs have jumped by 36 per cent over the same period. The single largest cost of a dairy farm, the animal feed, has risen by more than 50 per cent in seven years as rising global demand for a wide range of commodities pushes up the price of crops such as grain and soya.
"These latest figures don't come as a surprise. Being a dairy farmer at the moment is like being a boxer – on the ropes and taking body blow after body blow. There is only so much you can take before throwing in the towel," said Rob Harrison, the chairman of the NFU's dairy board.
The latest alarming statistics from the beleaguered milk industry come less than a week after a Glasgow-based co-operative, First Milk, announced that it would defer all future payments to its member dairy farmers by two weeks. It said the move was intended to help its cashflow after a "year of volatility" and losses accrued in the first part of its financial year. Mr Raymond will brand that "unacceptable" at the Semex dairy industry conference in Glasgow today.
Asda has recently become the latest supermarket to drop its price for four pints of milk, to 89p. Asda said it would not reduce payments to farmers, who are paid by the Arla co-operative for milk supplies they provide to the retailer.
"Such low prices devalue the product and send a very strong signal to the rest of the marketplace – all the more so as Asda is such a major player. It is vital other retailers do not follow suit," said Richard Pearson, of the NFU.
Join our new commenting forum
Join thought-provoking conversations, follow other Independent readers and see their replies