Supreme Court to rule on illegal pollution levels
The Government's four-year fight against EU clean-air rules will be decided this week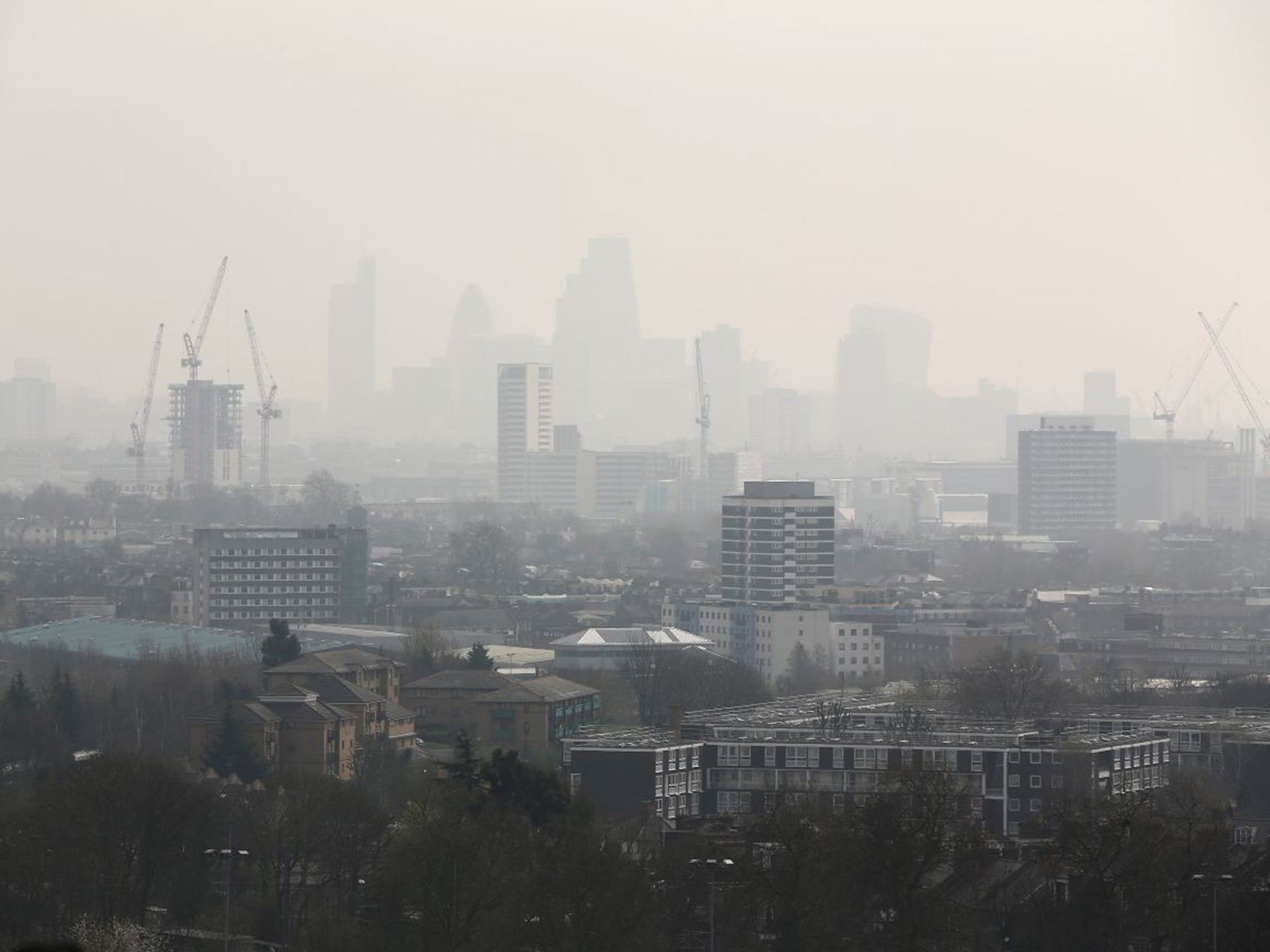 A Supreme Court ruling this week could finally force the Government to drastically speed up its plans to deal with dangerous levels of air pollution, as a long-running battle over illegal levels of nitrogen dioxide comes to a head.
The Department for Environment, Food and Rural Affairs (Defra) has been fighting a rear-guard action in the courts since 2011 over the Government's failure to meet EU targets for lowering nitrogen dioxide levels.
In November, the case reached the European Court of Justice, where judges found the Government's existing plans to cut emissions of the noxious gas would not meet legal limits until after 2030 – 20 years after the original 2010 deadline. It ordered the UK to achieve air-quality standards in the "shortest time possible" to reduce air pollution, which has been linked to 29,000 premature deaths a year across the UK.
15 most polluted cities in the world
Show all 15
Supreme Court judges in London will be asked on Thursday to rule that the Government must now comply. ClientEarth, the environmentalist law firm that brought the case, is calling on Defra to dramatically cut pollution from diesel vehicles – the most common source of nitrogen dioxide pollution.
Alan Andrews, a ClientEarth lawyer, said: "We are now approaching the endgame of what has been a four-year legal battle. After years of delays and excuses, we are finally making headway. The [Government's] current plans do absolutely nothing. One government idea was to create a national system of low-emission zones but, five years later, we still have no national framework. Local government has been burdened with the task of doing this when they do not have the funding. Defra are leaving local authorities in the lurch when there needs to be a major national government effort to clean up the transport fleet."
The court will hear the case just days after a toxic smog blanketed swathes of southern England and the Midlands. The combination of warm weather, smog and diesel emissions prompted Public Health England to issue a warning to asthma and respiratory disease suffers.
ClientEarth first challenged the Government in the court in 2011. It sought a judicial review focusing on 16 UK towns and regions including London, Manchester, Leeds, Birmingham and Glasgow, which will all suffer illegal air-pollution levels.
Experts say the Supreme Court ruling could force the Government to ban diesel cars and commercial vehicles from many city centres to cut pollution. Any clampdown would have major cost implications, especially if it led to policies such as the Mayor of London's plans for an "ultra-low-emission zone" being adopted across the country.
Responding to claims that increased air-quality regulations will hurt hauliers and the car industry, Mr Andrews said that, while environmental laws are "often seen as red tape", they are actually "effective safeguards which could save billions" from the NHS budget. "Every year that passes, thousands more people will die or be made seriously ill from heart attacks, strokes, asthma and cancer," he said. "We need measures to clean up diesel engines, phase out the use of diesel, create a system of low-emission zones and use cleaner, more modern methods of driving."
A Defra spokesperson declined to comment on the legal dispute. In the past, the department has said that air quality has "improved significantly" in recent decades.
Join our commenting forum
Join thought-provoking conversations, follow other Independent readers and see their replies