The Great Wall of China is disappearing
Over 30 per cent of the Great Wall has melted away over centuries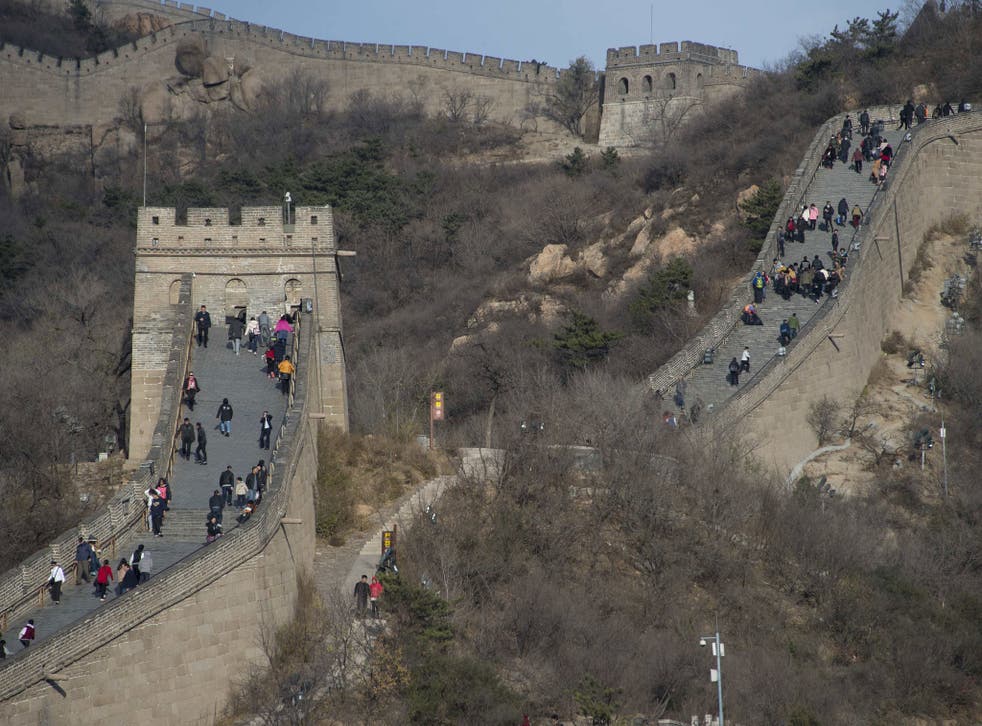 Nearly a third of China's Great Wall has disappeared due to adverse natural conditions and because people are stealing bricks, it has been reported.
The Unesco World Heritage Site stretches for thousands of kilometres from Shanhaiguan on the east coast of the country to Jiayuguan on the edge of the Gobi desert.
In some places the wall is so dilapidated that estimates of its length vary from 9,000 to 21,000km depending on whether missing sections are included.
Over 1,962 kilometres have melted away from this length over centuries, the Beijing Times reported.
Some of the construction has eroded away due to weather conditions, while plants growing in the wall have fastened the decay, said the report on Sunday, which referred to a survey from the Great Wall of China Society.
Dong Yaohui, a vice president of the society told the Beijing Times: "Even though some of the walls are built of bricks and stones, they cannot withstand the perennial exposure to wind and rain."
"Many towers are becoming increasingly shaky and may collapse in a single rain storm in summer."
Tourism and ocal resident activities are also contributing to the decline of the ancient wall.
Poor villagers in Lulong county in the northern province of Hebei have reportedly stolen bricks from the wall in order to build settlements. The locals would knock thick grey bricks from a section of wall in their village to build homes and slabs engraved with Chinese characters were sold for 30 yuan or £3.00.
Under Chinese law people who remove bricks from the Great Wall can be fined up to 5,000 yuan or just over £500, said the state-run Global Times.
According to Jia Hailin, a cultural relics protection official in Hebei and cited in the report, there is "no specific organisation to enforce the rules." Damage can only be reported to higher authorities and is difficult to keep on top of vandalism to the wall between the boarders of two provinces.
The report added that explorations of undeveloped parts of the wall, which have become a popular tourist activity, have brought excessive footfall to these areas damaging them critically.
Join our new commenting forum
Join thought-provoking conversations, follow other Independent readers and see their replies