Three ivory traders for every Thai elephant
The host nation for this weekend's global conservation gathering is called to account for its role in African elephant poaching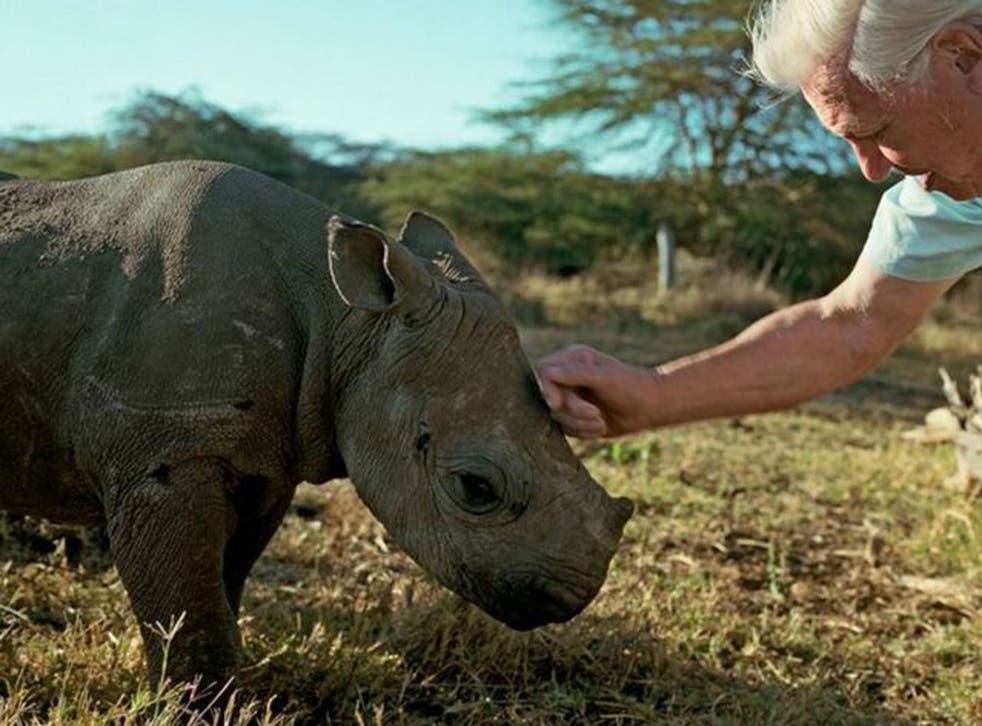 An international meeting to curb the escalating death toll of endangered animals from illegal trading began yesterday with embarrassment for the host nation. Thailand came under scrutiny for its own role in the poached ivory trade.
Bangkok is hosting one of the world's major conservation conferences, the meeting of the Convention on International Trade in Endangered Species of Wild Fauna and Flora (Cites). It opens officially tomorrow, but a pre-meeting yesterday saw eight states, including Thailand, grilled over their role in the illegal ivory trade.
Although the international sale of ivory has been banned since 1989, Thailand is becoming an easy smuggling route for foreign tusks, because the trade from its own domestic elephants is legal. As a destination for African ivory, it is now estimated to be second only to China, where the burgeoning middle-class taste for ivory trinkets is fuelling demand.
Africa now faces its worst poaching epidemic in decades. Last year, as many as 32,000 elephants were slaughtered for their tusks, according to estimates from the Born Free Foundation, and the amount of illegal ivory seized worldwide was up 50 per cent. The crisis is so grave that experts now believe more elephants are killed than are born each year.
The killing of rhino for horns is also on the increase. South Africa has seen a 50 per cent increase in the crime a year, with 668 rhinos poached in 2012.
Though it is not clear how many African elephant tusks end up in Thailand, the country's own figures for the trade indicate large amounts must be coming from overseas. Though home to around 6,500 elephants, Thailand's 2,500 wild elephants are off-limits. Of the remainder, around 1,500 are domesticated males with tusks. Yet the country has an estimated 5,000 ivory traders, a figure that appears significantly out of proportion with the legal supply.
Steven Broad, the executive director of Traffic, the wildlife trade monitoring network, was at the meeting. He said: "Thailand got a grilling. The Cites secretariat had just done an inspection. It shows pretty extensively that Thailand has not made the progress it promised."
A joint intervention at the meeting from the conservation charity WWF and Traffic called for the trade to be suspended in Thailand because it was apparent "no progress" had been made in halting the illegal trade.
Seven other countries were under scrutiny in yesterday's meeting for their role in the ivory trade, including China, the Philippines, Kenya and Uganda. Tanzania, Malaysia and Vietnam were also supposed to update on progress, but never submitted the paperwork.
Around 70 other issues are tabled for discussion at the meeting, which is attended by 177 nations. These mainly focus on levels of protection for endangered species such as polar bears, sharks and tuna.
No cataract operation for blind baby rhino Nicky
The blind baby rhino nicknamed Nicky, whose plight so moved David Attenborough and millions of viewers of his Africa series, will not, after all, ever be able to see. Vets at the Lewa Wildlife Conservancy in Kenya, where he is cared for, have decided, after seeing the result of a scan, that a cataract operation would not give him sight.
Nicky is almost nine months old, and was born blind. The emotional finale of the Africa series featured David Attenborough on his hands and knees attempting to communicate with the calf. Rangers had found Nicky bumping into things and veering off his mother's path. Last December, Lewa announced a Crowdrise appeal to finance an operation which could remove Nicky's cataracts and let him see. On Tuesday, the rhino calf was flown to the Ol Jogi ranch, Kenya, where an expert vet was due to operate on his cataracts. However, officials decided the planned procedure would not succeed. The fundraising campaign has raised $50,545 for Nicky so far, whose care and veterinary treatment costs Lewa on average $1,265 per month. In addition, it costs more than $10,000 to protect each rhino in Lewa each year.
Nicky's cataracts are hereditary, but more rhinos are developing the condition after suffering blunt traumas to the head from attacks by poachers. James Honeybourne, series director of Africa, said: "The story of the blind rhino calf moved a lot of viewers and I'm sure they'll be disappointed to find out that due to the nature of his eye condition, an operation wasn't possible. We hope to make a short film of what happened and make it available on the Africa website."
Jemma Crew
Join our new commenting forum
Join thought-provoking conversations, follow other Independent readers and see their replies