Toxic microplastics found in remote Scottish seawater threaten birds and fish, says Greenpeace
Campaigners criticise lack of action to stop the problem worsening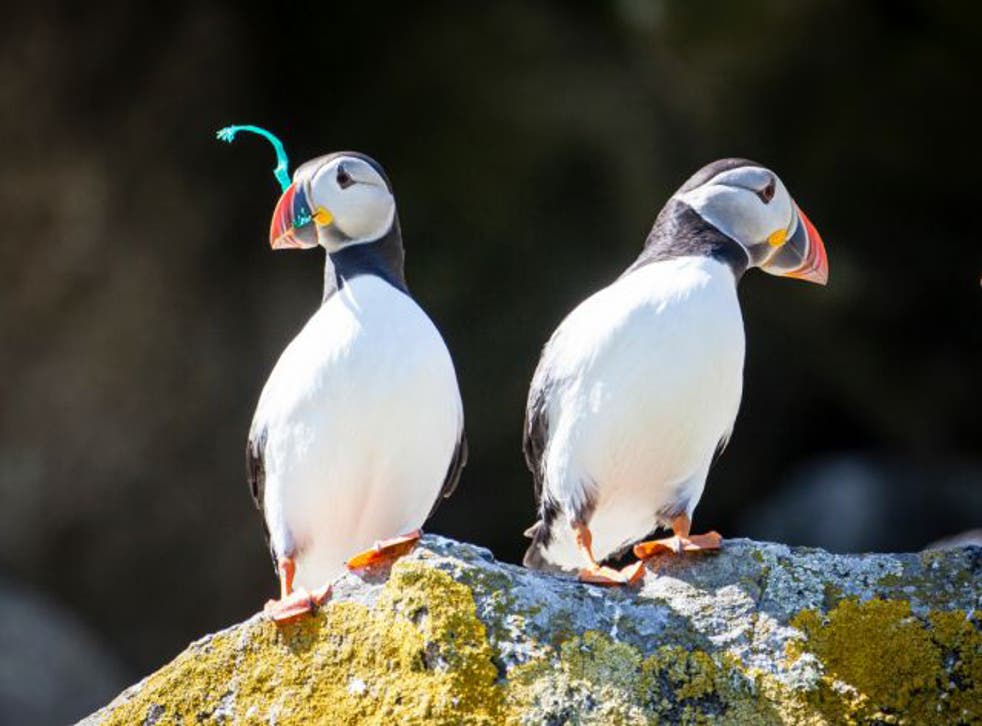 Microplastics – tiny plastic pieces that carry toxic additives – have been found in some of Scotland's most remote waters, threatening birds and fish stocks.
The pollutants were found in important feeding areas for basking sharks as well as gannets, puffins, razorbills and shearwaters.
Greenpeace, which analysed the seawater samples, criticised the lack of planning to stop the problem from worsening.
Scientists collected samples in Scottish coastal waters last year, with a focus on the Hebrides. It was the first time such a large-scale study has been carried out.
A total of 49 samples were taken from waters around islands including Rum, Mull and Tiree as well as Loch Alsh, Loch Linnie, Loch Ness and the Firth of Forth.
The water samples were analysed at a Greenpeace laboratory, where 31 were found to contain microplastics.
Microplastics can carry a range of chemical additives and contaminants because of their synthetic nature and ability to absorb chemicals from seawater onto their surfaces.
They are easily ingested, and scientists fear that a majority of sea life has eaten them at some point.
Chemicals found in the samples include those used as additives in plastics such as phthalate esters, heavy metals and flame retardants – some of which have been classified as "toxic to reproduction" or are suspected to have hormone-disrupting properties.
Scotland is set to become the first UK nation to ban plastic straws, as part of plans to cut down on single-use plastics.
The move follows the announcement that the Scottish Government is outlawing the sale and manufacture of plastic cotton buds, one of the most prevalent waste items found on beaches.
The charity's oceans campaigner, Tisha Brown, said: "Although microplastics were found in two out of three samples, this isn't all bad news.
UK news in pictures

Show all 50
"The concentrations are lower than in many other regions of the world's oceans, and hopefully Scottish marine life is at a proportionately lower risk than marine life in those areas.
"However, the results varied significantly in unpredictable ways and so we would need longer-term testing to be confident of average concentrations.
"The key finding here is that microplastics are present in some of Scotland's most remote and unspoilt waters.
"Threatened seabirds and other wildlife are already exposed to them, along with the fish stocks we eat, and there is currently no coherent process or even plan to stop this problem from getting worse."
Agencies contributed to this report
Register for free to continue reading
Registration is a free and easy way to support our truly independent journalism
By registering, you will also enjoy limited access to Premium articles, exclusive newsletters, commenting, and virtual events with our leading journalists
Already have an account? sign in
Register for free to continue reading
Registration is a free and easy way to support our truly independent journalism
By registering, you will also enjoy limited access to Premium articles, exclusive newsletters, commenting, and virtual events with our leading journalists
Already have an account? sign in
Join our new commenting forum
Join thought-provoking conversations, follow other Independent readers and see their replies