UK's new tree planting funds just a 'leaf in a forest', campaigners say
The chancellor's recent spending review allocated just £2.5m for tree planting in the UK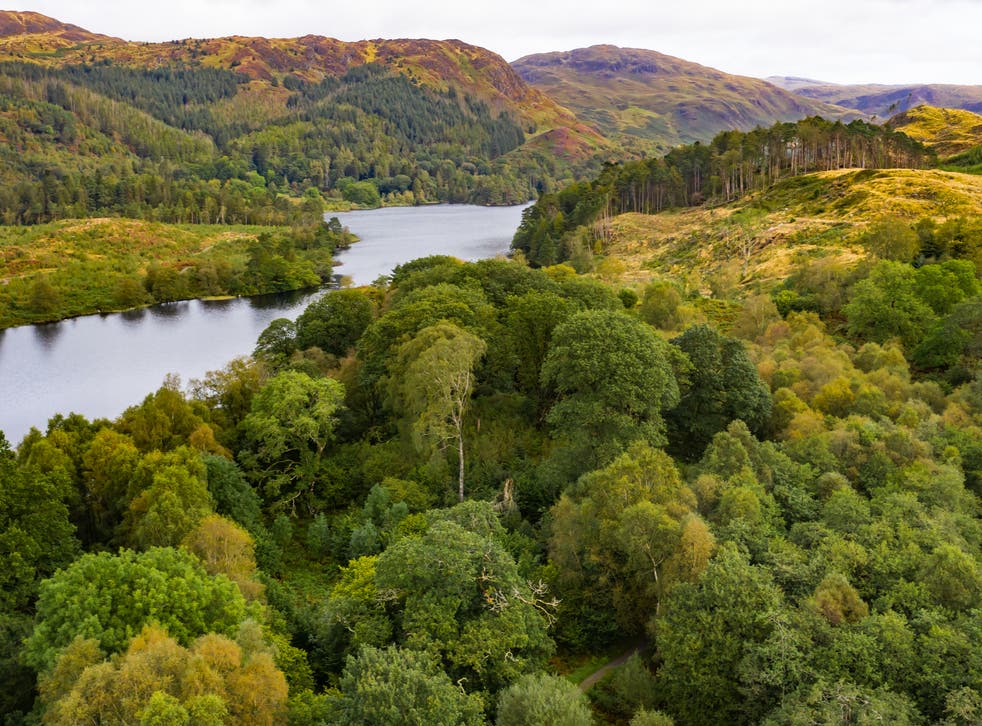 Tree planting across the UK is to be given a £3.9m boost, the government has announced – but campaigners have described the new funds as "just a leaf in a forest".
The government said that £2.5m will be allocated towards new pilot schemes that will plant trees in cities, towns and other non-woodland areas.  
This could include schemes such as community tree nurseries, trees in farmland and hedgerow management.
The remaining £1.4m, which comes from the £640m "Nature for Climate" fund already announced in March, will be spent on planting trees next to rivers. This kind of tree planting could help boost carbon stocks while also protecting against flooding, the government said.
Announcing the funds, Lord Goldsmith, the forestry minister, said: "We are going to have to break down the barriers to planting trees outside of woodlands if we are to deliver our ambitious tree planting commitments. Trees are the backbone of our urban and rural environments, and increasing planting is an effective way both to tackle climate change and stem the appalling collapse of biodiversity.
"These ambitious new initiatives will help deliver tree planting on an unprecedented scale."
But campaigners have warned the new funds are far from enough to sufficiently boost tree planting to be in line with what is needed to tackle the climate crisis.
Nick Rau, trees campaigner at Friends of the Earth, said: "You can't shout from the rooftops about a few million pounds for tree planting to fix the climate crisis, while planning to spend nearly £30bn on building roads at the same time. The fact also remains that the government's target on tree planting is just too low."
Though no silver bullet for the climate crisis, tree planting is one way in which the UK can make strides towards meeting its goal reducing emissions to net zero by 2050, scientists say.
This is because, as trees grow, they absorb CO2 from the atmosphere during photosynthesis and then use it to build new leaves, roots and shoots.
An official report released in November found that England planted just 763 hectares of new forest from April to September of this year.
This is just a fraction of the 5,000 hectares that will need to be planted across England each year from 2020 to 2025 for the country as a whole to be in line with its emissions targets, according to the UK's independent climate advisers.
It is even further away from the government's aim for the whole of the UK to plant 30,000 hectares per year by 2025, which was first mentioned in Boris Johnson's 2019 election campaign and repeated in his recent 10-point plan.
More tree planting funds are to be announced in the coming days and months, the government has said. However, further small-scale initiatives are unlikely to be enough to meet the drastic changes needed, campaigners have warned.
Green Party peer, Natalie Bennett, said: "Of course innovative pilot schemes for developing new methods and approaches are welcome, but in terms of the trees the UK needs, this is just a drop in the ocean, or rather a leaf in the forest.
"We have a very bad habit right across Westminster of funding highly successful pilots but failing to turn them into national programmes, and it is crucial that what is learned from these schemes is quickly turned into widespread action.
"It is also vital that as well as focusing on planting, there is a large scale programme to promote natural regeneration, which is not only potentially cheaper, but will help ensure the right tree in the right place."
Tom Lancaster, head of UK land and seas policy at the RSPB, said: "Any funding for new trees and woodlands to help our declining wildlife is always welcome, and greening our towns and cities is more important now than ever given the health and wellbeing benefits that nature can provide. Much more money will be needed though to make a real difference for nature and the climate in the years ahead."
A government spokesperson said: "Tree planting remains at the heart of our ambitious environmental programme which is why we have committed to increase tree planting across the UK to 30,000 hectares per year by 2025.
"We have already consulted on our England Tree Strategy and announced a £640m Nature for Climate Fund – which will be vital tools in ensuring we work closely with communities and landowners to accelerate tree planting and meet this ambitious target."
Join our new commenting forum
Join thought-provoking conversations, follow other Independent readers and see their replies