Trees suffering from drought are less effective as carbon sinks
Researchers studied trees in the Amazon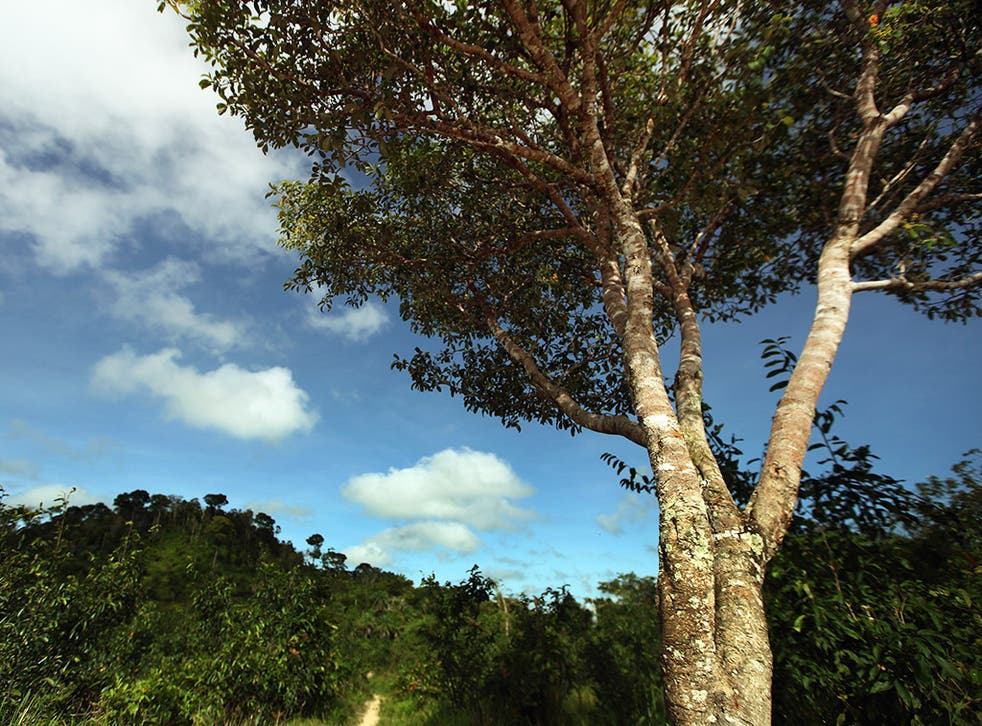 Drought-stricken forests absorb ten per cent less carbon dioxide from the atmosphere and are up to three times as likely to die as trees growing in normal conditions, according to new research highlighting the dangers of climate change.
Researchers from the University of Oxford studied trees across the Amazon and found that the rate of photosynthesis – by which trees convert carbon into energy to fuel their activities – slowed by about a tenth in areas afflicted by drought.
The paper, published in the journal Nature, concludes that the slowdown in photosynthesis was the result of the trees channelling their more limited energy reserves into growth, rather than maintaining their health, for example through tissue maintenance.
This is because the trees need to continue to grow their roots, leaves and branches so as not to be at a disadvantage when competing for light, water or nutrients, the paper suggests.
In pictures: Changing climate around the world

Show all 15
But by neglecting their health, the trees are also much more likely to die from a drought, according to the report.
The increase in tree deaths and the reduced carbon intake of the remaining forests will increase accelerate global warming as Co2 is released into the atmosphere.
"As trees die and decompose, the concentrations of carbon dioxide in the atmosphere will increase, potentially speeding up climate change during tropical droughts," said Dr Christopher Doughty, of the University of Oxford.
"These plots are our canaries in the climate change coal mine. They can give us important into the actual mechanisms for how these complex forests are responding to extreme climates," added Professor Yadvinder Malhi, also from the University of Oxford.
Join our new commenting forum
Join thought-provoking conversations, follow other Independent readers and see their replies