Trump administration to roll back Obama rules to control toxic ash from coal plants
Pollutants such as arsenic and mercury may contaminate water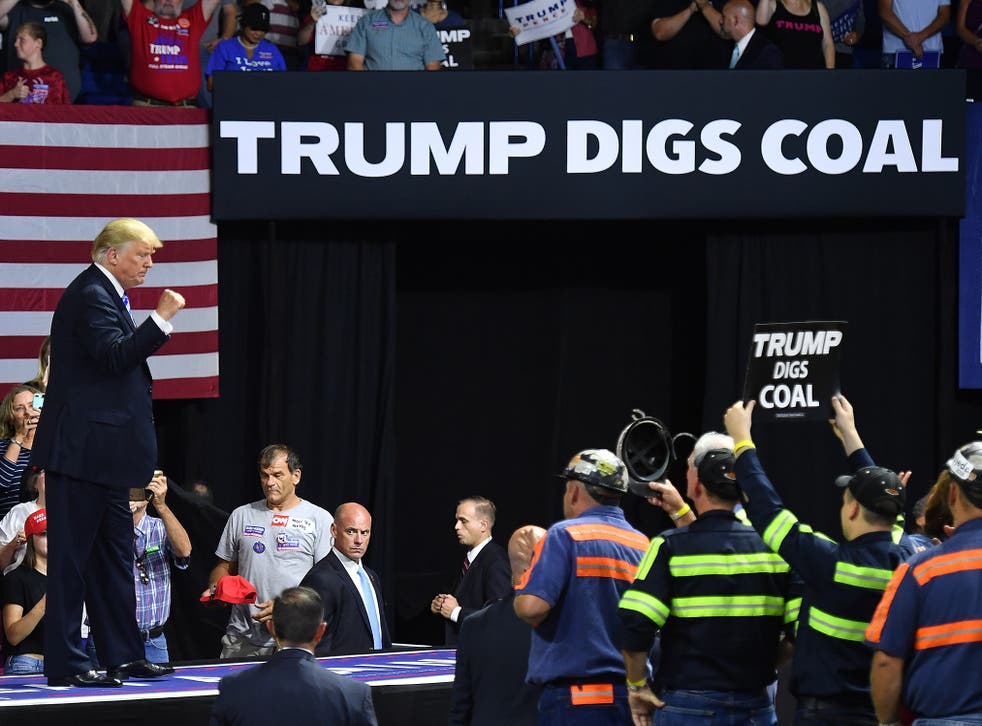 The Trump administration is expected to roll back regulation meant to protect water supplies from contaminated coal ash, according to two people familiar with the plans.
The Obama-era regulation aimed to limit the leaching of heavy metals like arsenic, lead and mercury into water supplies from the ash of coal-fired power plants.
With a series of new rules expected in the coming days, the Environmental Protection Agency (EPA) will move to weaken the 2015 regulation that would have strengthened inspection and monitoring at coal plants, lowered acceptable levels of toxic effluent and required plants to instal new technology to safeguard water supplies from contaminated ash.
The EPA will relax some of those requirements and exempt a significant number of power plants from any of the requirements.
The move is part of a series of deregulatory efforts by the Trump administration aimed at extending the lives of old, coal-fired power plants.
Indian city Chennai running out of water

Show all 12
Coal ash, the residue produced from burning coal, was dumped for years in holding areas near power plants, largely without regulation, but it came to the public's attention after spills in North Carolina and Tennessee sent mercury, cadmium, arsenic and other heavy metals from the ash into water supplies.
Environmental groups warned that the regulatory rollback could lead to contaminated drinking water and birth defects, cancer and stunted brain development in young children.
Energy analysts said the administration's latest gambit to bolster the industry would not save it from its long decline.
A spokesman for the EPA did not respond to a request for comment.
Around 1.1 million Americans live within three miles of a coal plant that discharges pollutants into a public waterway, according to the EPA.
One person familiar with the EPA's current plans said the agency intended to say that the new rule would remove more pollutants than the Obama-era regulation. That assertion is based on an analysis that assumes about 30 per cent of power plants will voluntarily choose to instal more rigorous technology.
Support free-thinking journalism and attend Independent events
The new rule also will confine the areas that utilities must measure for leakage, according to a second person.
Power plants were originally required to start complying with the requirements by as early as November 2018, but Scott Pruitt, Donald Trump's first EPA administrator, postponed compliance until 2020.
Environmental activists said they intended to challenge the rollbacks in court.
The New York Times
Register for free to continue reading
Registration is a free and easy way to support our truly independent journalism
By registering, you will also enjoy limited access to Premium articles, exclusive newsletters, commenting, and virtual events with our leading journalists
Already have an account? sign in
Register for free to continue reading
Registration is a free and easy way to support our truly independent journalism
By registering, you will also enjoy limited access to Premium articles, exclusive newsletters, commenting, and virtual events with our leading journalists
Already have an account? sign in
Join our new commenting forum
Join thought-provoking conversations, follow other Independent readers and see their replies