UK drivers could get paid for owning an electric car under new plans from Nissan and Ovo Energy
Owners of Nissan's electric cars will be able to connect their batteries to the grid during low-demand, cheap tariff periods and sell it back at a profit during expensive times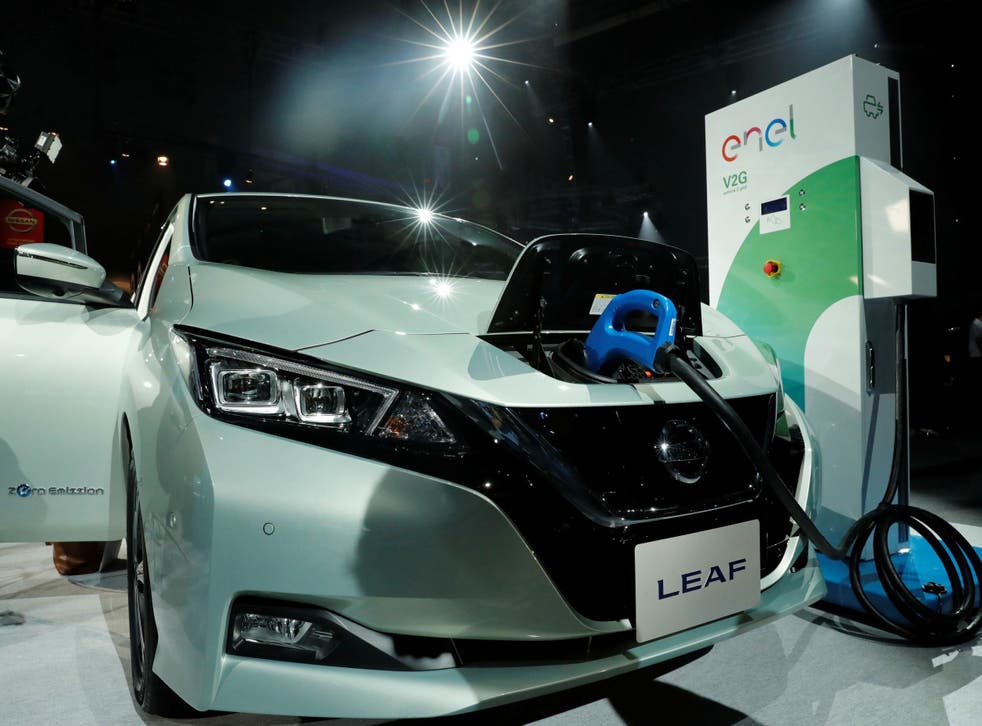 UK drivers could be paid to own an electric car under a pioneering new partnership between Ovo Energy and Nissan.
The companies hope that the offer - the first of its kind in the UK - will speed up the adoption of greener vehicles.
The "vehicle to grid" technology allows owners of Nissan's electric cars to connect their batteries to the grid during low-demand, cheap tariff periods.
They can then use the electricity stored in the vehicle's battery at home and at work when costs are higher, or even sell surplus electricity back to the grid and make a profit, the companies said in a statement.
If all of the UK's cars were connected to the grid they could supply up to 200GW, more than double the current peak requirement, Nissan and Ovo said. The first installations are set for January 2018.
The ability to store electricity in thousands of batteries across the country will help maximise the use of renewables which are produced only when conditions are right, the companies said. It could also reduce the need for new power stations and upgrades to the grid, according to Ovo chief executive, Stephen Fitzpatrick.
Business news: In pictures

Show all 13
"Electric vehicles are fast becoming a mainstream option for drivers and solve many of the challenges facing our cities. We believe that they have an integral part to play in the twenty-first century power grid and accelerating decarbonisation and mobility, he added.
"We're delighted that we can now offer such a compelling incentive to customers who are generating their own clean power, providing a truly sustainable alternative to the traditional energy model."
Ovo also plans to launch its first home storage battery for customers with solar panels. The system will cost £4,800 but customers will get also benefit from a £350 annual credit and estimated average £240 savings on their energy bills.
Join our new commenting forum
Join thought-provoking conversations, follow other Independent readers and see their replies