A 'hostile environment' for renewables: Why has UK clean energy investment plummeted?
'It's very clear there is a very substantial downward trend in new investment, which is across the board in terms of investment in clean technology ranging from big wind farms right down to the effective collapse of the solar market'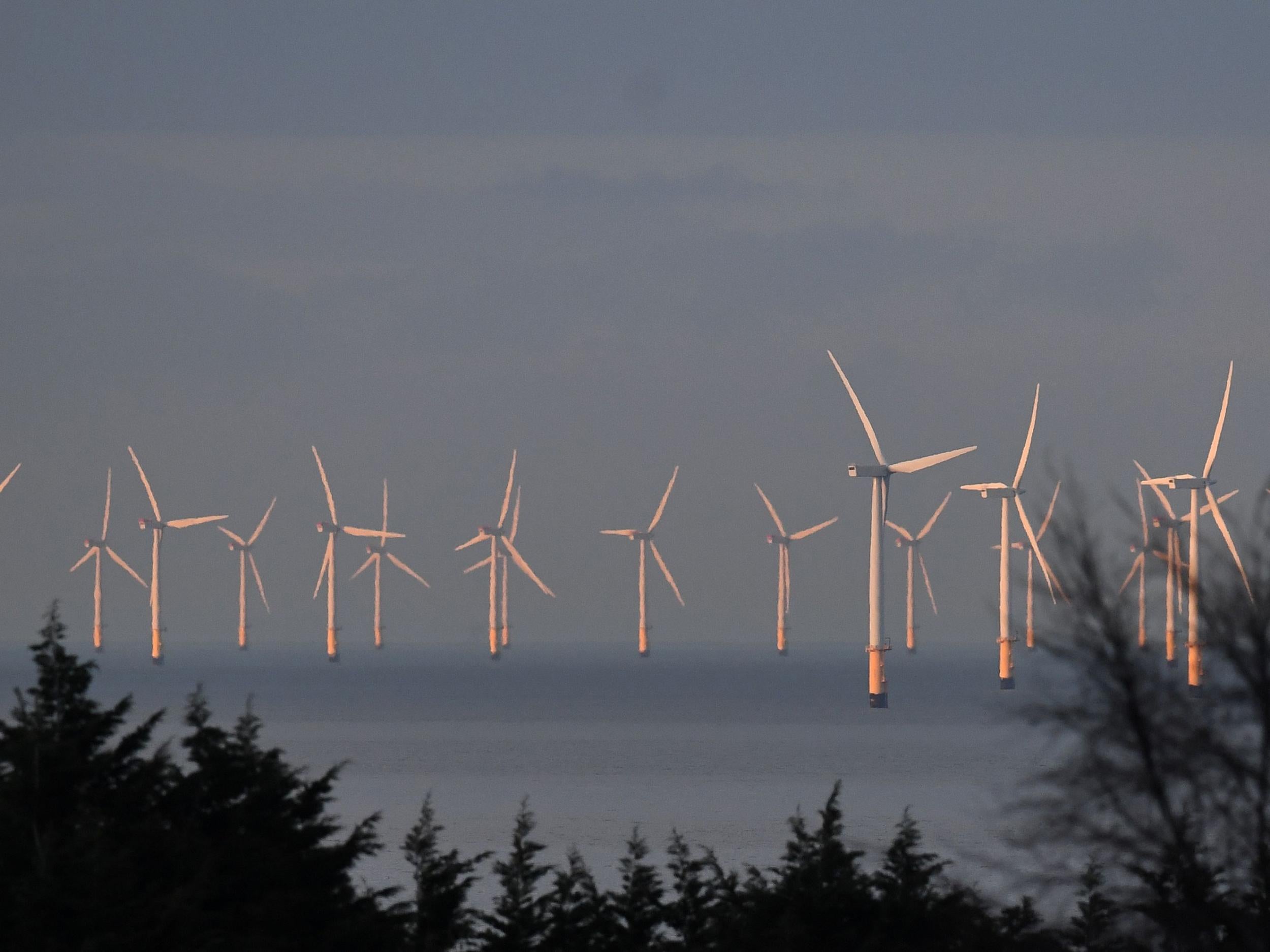 Judging by the headlines, renewable energy in Britain is booming. Barely a week goes by without news that wind power has overtaken nuclear or the country has gone another successive day without coal.
Yet these figures obscure a reality in which the withdrawal of government support and confusion around future investments have led to a "dramatic and worrying collapse" in green investment.
Critics say the government has created a "hostile environment" for renewable energy that scares away potential investors and prevents the UK from reaching its full potential.
The arrival of the Climate Change Act in 2008 and the subsequent rollout of electricity market reforms saw the UK become a world leader in renewables, particularly wind power.
"We had a very clear policy framework from 2008 and that has been less certain in recent years," says Emma Pinchbeck, executive director at trade association RenewableUK.
"That explains why we have had record-breaking deployment as things come online from that previous policy framework, but why now we are looking at a dropoff."
There tends to be a lag of five to 10 years between a project being funded and it coming online, which is why we are only now experiencing the benefits of this early investment period.
Despite widespread popular support for renewables – 85 per cent, according to the latest figures – annual investment in clean energy is now at its lowest point in a decade.
10 photographs to show to anyone who doesn't believe in climate change
Show all 10
This is not all bad, according to Phil MacDonald at climate change think tank Sandbag: "The dropoff in investment partly hides a good news story, which is that renewables have fallen in cost dramatically," he says.
Improvements in wind and solar technology now mean the UK is getting more renewable energy for less money, but this does not account for the decline in its entirety.
"It's clear there is a substantial downward trend in new investment, which is across the board in terms of investment in clean technology ranging from big wind farms right down to the effective collapse of the solar market," says Dr Alan Whitehead, Labour's shadow minister for energy and climate change.
In a report published this week by the Environmental Audit Committee, MPs warned this decline posed a real threat to the UK's climate change targets for the next decade.
Committee chair Mary Creagh said this week: "Billions of pounds of investment is needed in clean energy, transport, heating and industry.
"But a dramatic fall in investment is threatening the government's ability to meet legally binding climate change targets."
This downward trend can be traced to decisions made by the government in 2015, particularly its withdrawal of support for onshore wind.
Under pressure from a group of MPs calling onshore wind "inefficient and intermittent", the Conservatives made a manifesto pledge to remove subsidies from new onshore wind projects.
"It's one of these issues that had a very niche political purpose, which was to assuage the concerns of some marginal consistencies in England, and to give the public more of a say over infrastructure in their neighbourhoods," says Whitehead.
However, what was not clear at that time was that the cost of onshore wind was set to plummet, making it the cheapest form of electricity generation.
Unfortunately, the withdrawal of support and subsequent policy changes mean onshore wind is now essentially banned in the UK, with planning applications for new developments plummeting by 94 per cent since 2015.
At the same time, a 65 per cent cut to subsidies for households installing solar panels and a budget that declined to provide new support for renewables before 2025 led to new private investments falling off a cliff.
Richard Nourse, of renewable energy investors Greencoat Capital, says the sudden drop in investment in comparison to previous years is partly the result of a "last rush sale" in which onshore wind projects were hurried through in the lead up to these policy changes.
However, he adds that ultimately the collapse results from the lack of auctions for new large-scale renewable projects in the past couple of years.
"Those auctions are not being run, not so much because of solar but because of a visceral dislike of onshore wind," he says.
Whitehead adds: "Cumulatively that was a real neon-lighted statement that the government was pulling the plug on what had previously been a reasonably smoothly operated regime of support to bring renewables to market."
With a lack of certainty about support for new projects, experts say the government has effectively scared away any investment.
"If anything, the country is beginning to introduce a 'hostile environment' for green investment for the future," says Whitehead.
Pinchbeck says: "This is a booming market, and the UK is currently the world leader for wind resource and development – but small decisions can often have really big consequences."
"The onshore wind move was taken by many in the international community to mean the UK wasn't actually committed to renewables development."
This is a gap that other nations are happy to step into. Many onshore wind farms being built across Europe are now set to be so cheap they can be built without subsidies, and figures reported by the UN in April revealed China was by far the world's largest investor in renewable energy.
The UK is currently still a world leader in renewables, with nearly 30 per cent of the country's electricity in 2017 generated by clean sources.
Energy and clean growth minister Claire Perry said: "Our renewables sector is a British success story and will continue to thrive, with clean growth at the heart our modern Industrial Strategy.
"Over the last five years investment in renewables has more than doubled while we will have invested £2.5bn on low carbon innovation by 2021."
However, as it stands the government's clean growth strategy – intended as an "ambitious blueprint for Britain's low-carbon future" – will not be enough to meet its legally binding carbon budgets.
Creagh said this week there was a need to "urgently plug this policy gap and publish its plan to secure the investment required to meet the UK's climate change targets".
Pinchbeck adds: "We'll be at least 50 per cent renewable by 2030 – I suspect that's actually on the conservative side – but a lot of what we will be able to do will depend on policy decisions that the government makes."
"Will we maximise the potential of this very cheap energy resource or not?"
Join our commenting forum
Join thought-provoking conversations, follow other Independent readers and see their replies