Britain's coastal wetlands will soon vanish under rising sea levels, study finds
Marshlands provide natural defence against storms and flooding, as well as havens for wildlife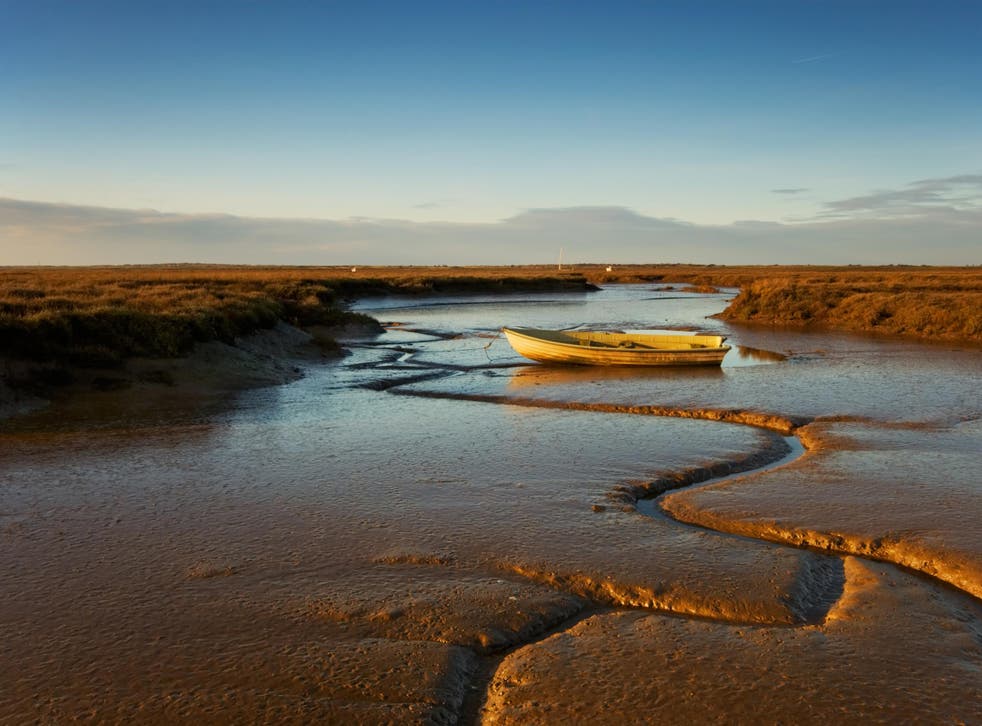 Marshlands stretching across the southeast coast of England may be overwhelmed by rising sea levels in the coming decades, scientists have warned.
By testing sediment samples, researchers have tracked sea level changes over the past 10,000 years to predict the future of these precious ecosystems.
They found that as seawater encroaches further into these coastal wetlands, marshes around Norfolk and other parts of southeast England could begin to disappear from 2040.
The study claims this trend will gradually spread across the rest of the nation as marshes, which provide critical protection against storms, vanish by the end of the century.
Ice melting in Scotland at the end of the last ice age lifted an enormous weight off that end of the landmass, meaning it is rising slightly and the northern part of the country avoids the tide for longer.
"Sea level rise is inevitable over the next 100 years, as it has been over much of the last 10,000 years. The rates differ across Great Britain and we can model these differences," said Professor Ian Shennan from Durham University, who coauthored the Nature Communications study.
10 photographs to show to anyone who doesn't believe in climate change

Show all 10
"Quantifying the vulnerability of marshes to sea level rise is essential if the threat is to be mitigated over the coming decades."
Over thousands of years rising sea levels have waterlogged the salt marshes, killed the plants growing there and gradually driving them inwards.
"Salt marshes, also called coastal wetlands, are important because they provide vital ecosystem services," said Professor Benjamin Horton, who led the study from Singapore at Nanyang Technological University.
"They act as a buffer against coastal storms to protect the mainland and a filter for pollutants to decontaminate our fresh water.
"We also lose an important biodiversity hotspot. Salt marshes are important transitional habitats between the ocean and the land, and a nursery area for fish, crustacea and insects."
Though the future does not look bright for Britain's coastal wetlands, the Environment Agency has set out its plans to revitalise stretches of the coastline and prevent the loss of these natural defences.
These include allowing areas that were previously protected from the influx of saltwater to flood, by removing artificial defences and letting nature take its course within certain targeted areas.
Join our new commenting forum
Join thought-provoking conversations, follow other Independent readers and see their replies