Unilever develops technology to prevent billions of plastic sachets from entering into oceans
Through a system called CreaSolv Process, the plastic from the sachets will be  recovered and then used to create new ones for Unilever products – creating a full circular economy approach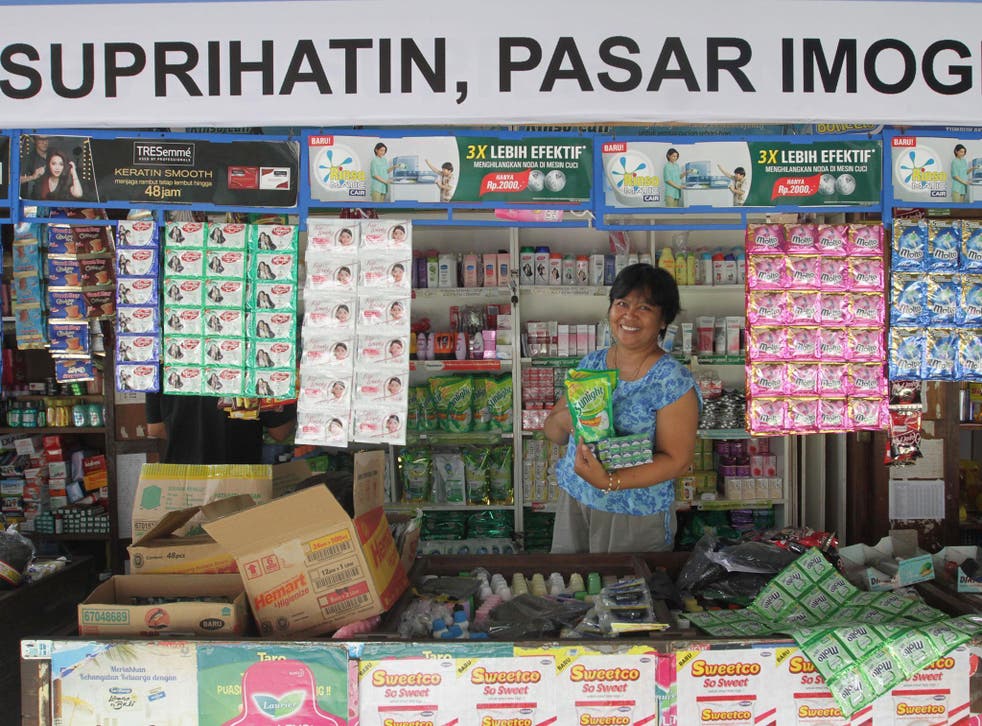 Unilever, the consumer goods giant behind brands such as Dove, Ben & Jerry's and Marmite, is making a big push toward more sustainable packaging.
The company sells billions of products in single-use sachets each year, including cosmetics and food products, particularly in developing and emerging markets. It says that it has now developed new technology to recycle them, which will prevent packaging from ending up in our oceans or in landfill.
Through a system called CreaSolv Process, the plastic from the sachets will be recovered and then used to create new ones for Unilever products – creating a full circular economy approach.
Unilever will open a pilot plant in Indonesia - a country which produces 64 million tonnes of waste every year of which 1.3 million tonnes end up in the ocean- to test the long-term commercial viability of the technology.
The latest announcement is part of Unilever's pledge to ensure all of its plastic packaging is fully reusable, recyclable or compostable by 2025.
"Billions of sachets are used once and just thrown away, all over the world, ending up in landfill or in our waterways and oceans. We intend to make this tech open source and would hope to scale the technology with industry partners, so others – including our competitors – can use it," David Blanchard, chief research and development officer at Unilever, said.
Dr. Andreas Mäurer, department head of plastic recycling at the Fraunhofer Institute for Process Engineering and Packaging IVV, which has developed the technology with Unilever said: "By this innovative pilot-plant we can realise for the first time the recycling of high-valuable polymers from dirty post-consumer multilayer sachets."
Predictions by the Ellen MacArthur Foundation that our ocean could contain more plastic than fish by 2050 have forced brands to rethink their packaging.
10 photographs to show to anyone who doesn't believe in climate change

Show all 10
The Co-op this week said it will reduce its landfill waste by introducing a new recyclable packaging for its pizzas. In November, the retailer already pledged to make 80 per cent of its own-brand packaging recyclable by 2020 on the back of research that found two-thirds of all plastic packaging used for consumers products in the UK is being sent to landfill or incineration.
In February, multinational corporation Johnson & Johnson stopped selling plastic cotton buds – one of the most common item of litter found on Britain's beaches – in half the countries of the world after a campaign to cut marine pollution.
The company will instead use paper to make the stick of the buds.
Join our new commenting forum
Join thought-provoking conversations, follow other Independent readers and see their replies