US cities shop for $10bn worth of electric vehicles in defiance of Donald Trump's fossil fuels stance
'Now more than ever there is a need for cities' leadership on climate'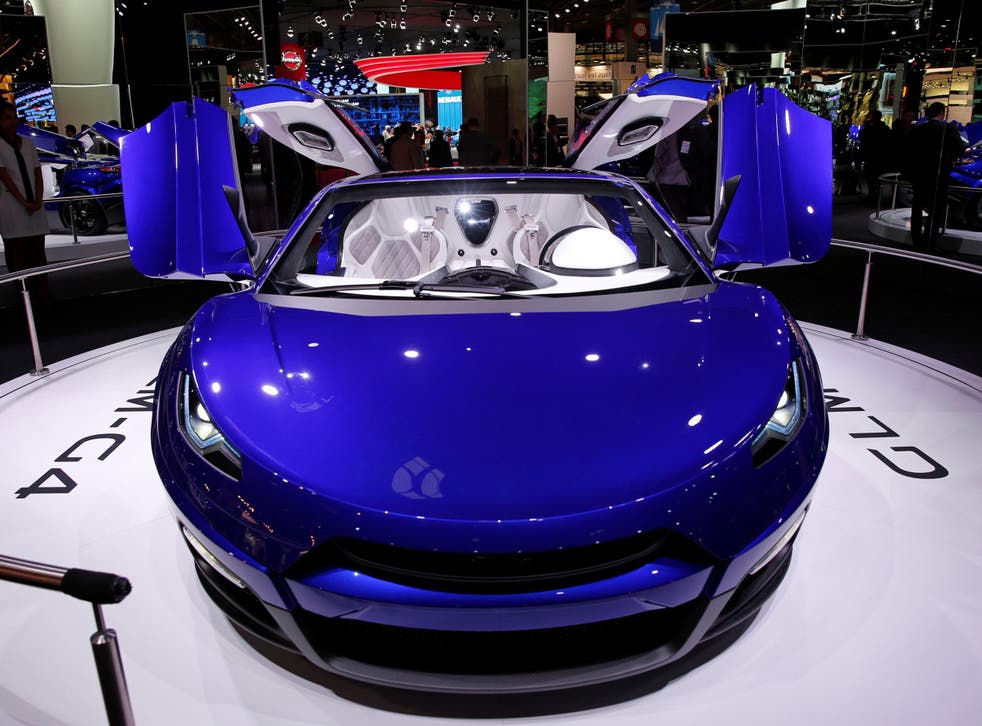 Thirty US cities have asked the auto industry about the possibility of buying 114,000 electric vehicles – including police cars, rubbish trucks and street sweepers – for about $10bn (about £8.2bn) to help cut carbon emissions from the transport sector.
The move would fly in the face of the Trump administration, which is expected to cut or scrap air pollution regulations, and also have a significant impact on the demand for electric cars.
It is being led by Los Angeles and includes other major cities such as New York, Chicago and Seattle, where mayors believe they must now lead the fight against climate change, given Donald Trump's stance on the issue.
Matt Petersen, Los Angeles's chief sustainability officer, told news service Bloomberg in an email: "No matter what President Trump does or what happens in Washington, cities will continue leading the way on tackling climate change."
Daniel Zarrilli, New York City's senior director of climate policy and programmes, said: "Now more than ever there is a need for cities' leadership on climate.
"We really want to send a message that there is a growing market for electric vehicles -- regardless of what is happening in DC."
And Chris Bast, Seattle's climate and transportation policy adviser, added that the message to the car industry was: "If you build it, we will buy it."
Colin McKerracher, an analyst with Bloomberg New Energy Finance, said such a large order for electric vehicles could move the market.
The total sales of plug-in electric vehicles in the US last year amounted to 160,000. Even though the cities order would be spread over a number of years, it would provide carmakers with a steady supply of new business.
"I wouldn't underestimate this," Mr McKerracher said. "What automakers really want in investing in electrification, whether that's for passenger vehicles or commercial-use vehicles, is certainty."
10 photographs to show to anyone who doesn't believe in climate change

Show all 10
However Wade Newton, a spokesman for the Alliance of Automobile Manufacturers, pointed out that electric vehicles were bit players in the market at the moment.
"Combined, those models were all outsold by a single model of pickup truck," he said.
The order, if it materialises, would be the first major sign that local and regional government in the US is serious about tackling climate change despite Mr Trump's presence in the White House.
In December, California Governor Jerry Brown said his state was "ready to fight" the Trump administration and Big Oil's denial of climate science because this was "at odd with the survivability of our world".
Join our new commenting forum
Join thought-provoking conversations, follow other Independent readers and see their replies