US government abruptly cancels climate change summit shortly before President Donald Trump's first day
Former director says CDC may have decided climate change 'not a winnable battle'
Tuesday 24 January 2017 12:02 GMT
Comments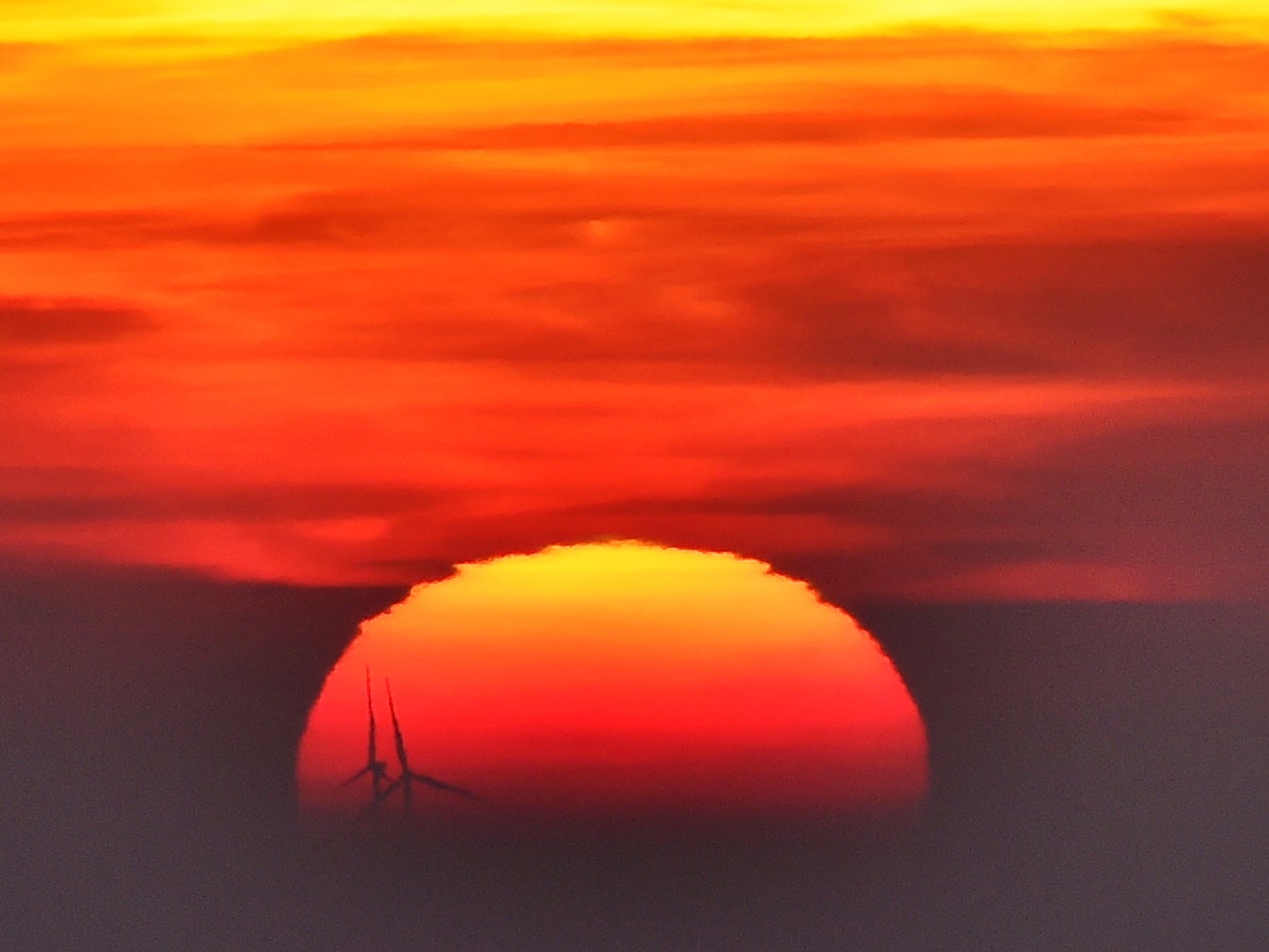 The Centers for Disease Control and Prevention (CDC) cancelled a major climate change summit just a couple of weeks before Donald Trump was sworn in as president.
The federal agency, which is part of the Department of Health and Human Services, unceremoniously and abruptly sent out emails calling it off during the first two weeks of January.
One climate change expert has speculated it could be "self-sabotage" and a former CDC director has said that sometimes the agency is "subject to external political pressure".
Mr Trump has previously called climate change a hoax and his White House Chief of Staff Reince Priebus has said the president believes global warming a "bunch of bunk".
The White House deleted its global warming wepbage on the day of inauguration.
It was replaced with a 361-word policy titled America First Energy Plan.
"Sometimes the agency is subject to external political pressure," said ex-CDC director Howard Frumkin, who also said he did not bother buying a plane ticket to the meeting once Mr Trump was elected, speaking to E&E News.
CIA director nominee Mike Pompeo refuses to accept Nasa's findings on climate change
"Sometimes the agency self-censors or pre-emptively stays away from certain issues. Climate change has been that issue historically."
The two-day Climate & Health Summit conference, earmarked to take place in Atlanta from 14 February, was expected to explore the "translation of science to practice".
An employee at the National Indian Health Board, a CDC partner, told the Huffington Post it was "cancelled on those dates".
10 photographs to show to anyone who doesn't believe in climate change
Show all 10
A second worker told the website it was called off on "the first or second week of January" and that it was planned for "months and months".
The second employee reportedly said the conference could be folded into an American Public Health Association summit in November.
Partners included the American Public Health Association, Association of State and Territorial Health Officials, Council of State and Territorial Epidemiologists, and National Association of County and City Health Officials.
Richard Jackson, a CDC director between 1994 and 2004, said it may now see climate change as "not an immediately winnable battle".
George Mason University climate change director Ed Maibach said: "I'm concerned this is an act of self-sabotage on the part of the CDC."
Under the Barack Obama administration, the CDC helped cities and states prepare for public health problems such as heat waves, air pollution and sea-level rise.
"We are exploring options to reschedule the meeting while considering budget priorities for fiscal year 2017, including the current continuing resolution, and potential overlap with an APHA conference on the same topic also being held later in 2017," said a CDC spokesman.
Join our commenting forum
Join thought-provoking conversations, follow other Independent readers and see their replies