Climate change denial will be 'default position' of White House says Trump's chief of staff
Donald Trump believes climate change is 'mostly bunk', says Reince Priebus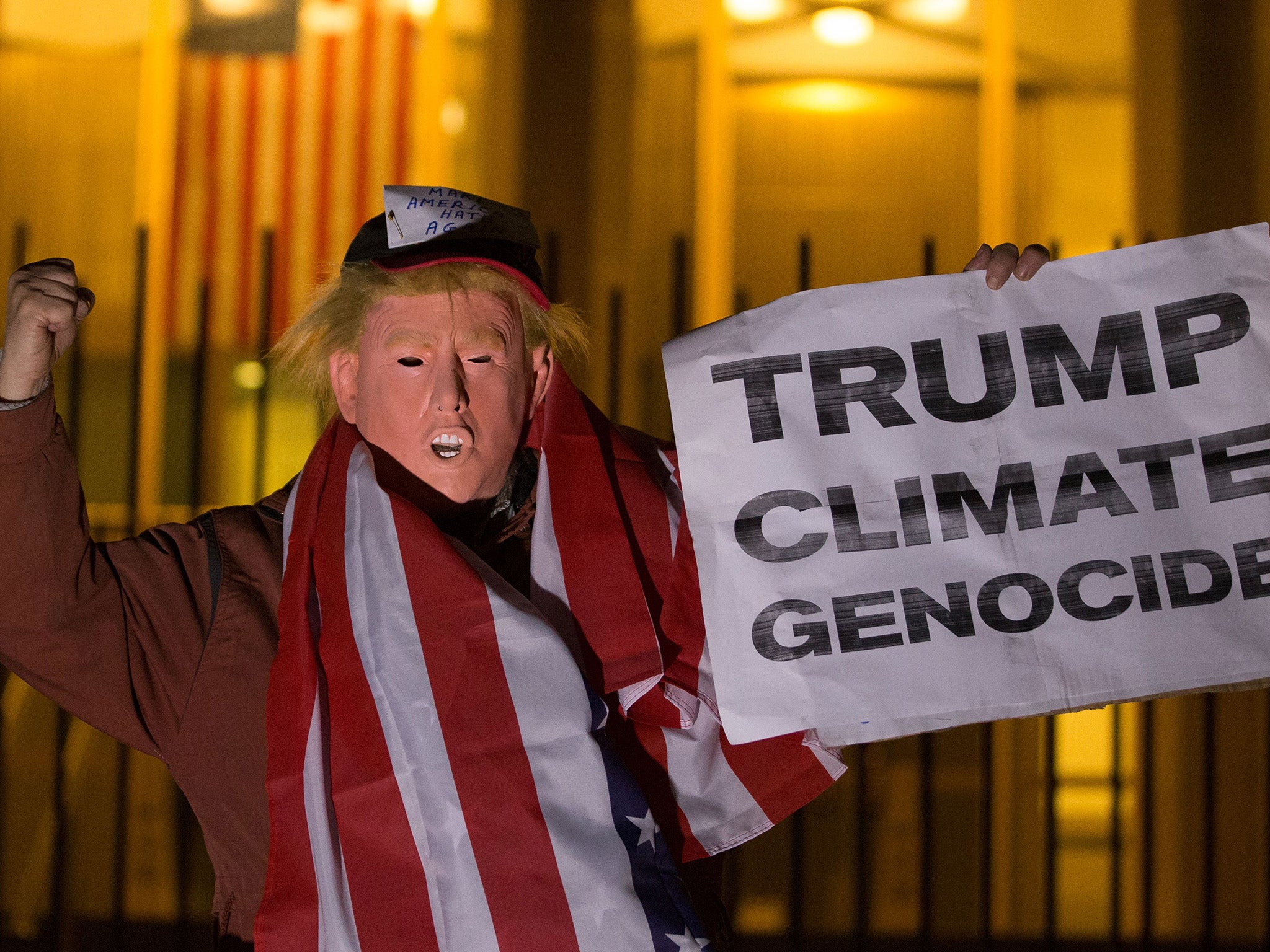 Donald Trump's senior administration team have had their work cut out this week explaining the President-elect's "dramatic flips" on policy, as Fox news pundit Chris Wallace put it.
Since being named White House chief of staff, Reince Priebus has already had to explain several of the President-elect's about turns – the latest being Mr Trump's vacillating stance on climate change.
During his presidential campaign, Donald Trump famously described climate change as a "total hoax" invented by the Chinese to undermine US manufacturing.
Following his election Mr Trump made a surprise U-turn during a news conference, conceding "there is some connectivity" between human activity and climate change, and said he would keep an open mind on the issue.
Now it seems Mr Trump has completed a full 360 degree turn.
In an interview Mr Priebus confirmed climate change denial would remain Mr Trump's "default position".
Speaking to Fox News, Mr Priebus said: "As far as this issue on climate change – the only thing he was saying after being asked a few questions about it is, look, he'll have an open mind about it but he has his default position, which most of it is a bunch of bunk, but he'll have an open mind and listen to people. I think that's what he's saying."
Mr Trump has repeatedly said he wants to "cancel" the Paris Agreement on climate change and repeal America's Clean Power Plan.
He has even promised to resuscitate the US's collapsing coal industry.
And despite telling reporters he would keep an open mind on the issue, Mr Trump's has begun filling Cabinet positions with a cabal of climate sceptics.
Mr Priebus last year called on President Obama to "stop the war on coal", after the President introduced green policies. He also said "Islamic terrorists" pose a greater threat to America than climate change, Mother Jones reports.
"Democrats tell us they understand the world, but then they call climate change, not radical Islamic terrorism, the greatest threat to national security," he said last year.
"Look, I think we all care about our planet, but melting icebergs aren't beheading Christians in the Middle East."
Mr Priebus was selected as Mr Trump's chief of staff over Steve Bannon, the founder and chairman of far-right news website Breitbart.
Mr Bannon has instead been appointed as chief White House strategist for Mr Trump, and is also an energetic climate change denier.
10 photographs to show to anyone who doesn't believe in climate change
Show all 10
Mr Bannon described the incumbent US government's support for alternative energy "madness". Writing on Breitbart last year he said: "Do you agree with the pope and President Obama that [climate change] is absolutely a path to global suicide, if specific deals are not cut in Paris [at the international climate negotiations], versus focusing on radical Islam?"
Join our commenting forum
Join thought-provoking conversations, follow other Independent readers and see their replies