Victory for campaigners as palm oil company vows to stop felling rainforest
Deforestation has threatened the future of tigers and elephants
Ian Johnston
Saturday 13 June 2015 22:19 Comments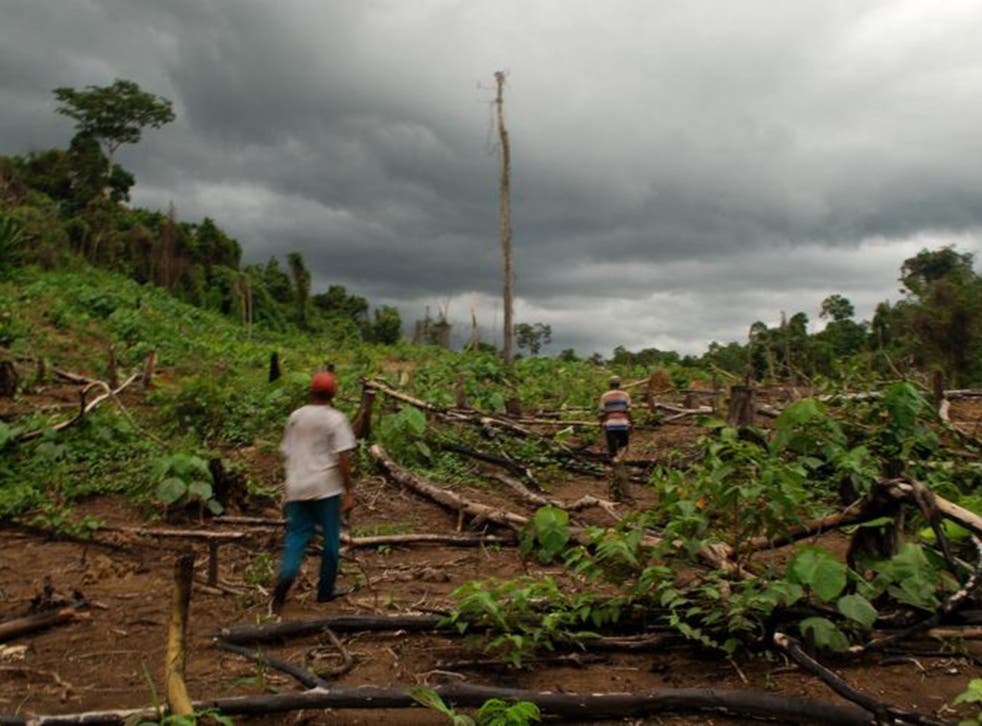 A major palm oil company blamed for cutting down swathes of the rainforest has said it will stop clear-felling trees, in a move hailed by campaigners as a major breakthrough.
Astra Agro Lestari (AAL), a subsidiary of the multinational conglomerate Jardine Matheson, announced a moratorium less than a month after The Independent on Sunday highlighted a campaign by pressure groups to make guests of the luxury Mandarin Hotel chain – another Jardine Matheson firm – aware of deforestation by AAL in Indonesia.
The loss of vast areas of forest to make way for palm oil plantations has put at risk the survival of animals such as orangutans, Sumatran elephants and tigers.
However, most other companies in the industry have signed up to strict "no deforestation" policies because there is enough degraded land to meet demand.
In a statement last week, AAL said it was working towards becoming a member of the Indonesia Palm Oil Pledge, a leading industry standard, and had "introduced an immediate moratorium whereby it will stop all land conversion".
"AAL will ensure that there will be no clearance of any natural forest ... by the company or any of its contractors across all its operations in Indonesia," it said. "Consistent with the principles of no deforestation, respect for community rights and the conservation of peat lands, AAL is now in the process of formulating a detailed sustainability policy."
Campaigners welcomed the announcement.
Vemund Olsen, a senior policy adviser with the Rainforest Foundation Norway, one of the groups which produced a report last month that revealed AAL had felled more than 14,000 hectares of forest in Indonesia since 2006, said: "We commend Astra for moving quickly to respond to concerned citizens and investors .... The moratorium is a critical first step to protect Indonesia's rapidly disappearing rainforests."
The US-based Forest Heroes alliance called for AAL to "restore an area of forest and peat equivalent to what it has cleared in the past".
"It's time for Astra and Jardines to become a force for conservation and responsible development," said Forest Heroes chairman Glenn Hurowitz.
Palm oil is popular for cooking in parts of Africa and South-east Asia because it is so cheap.
Register for free to continue reading
Registration is a free and easy way to support our truly independent journalism
By registering, you will also enjoy limited access to Premium articles, exclusive newsletters, commenting, and virtual events with our leading journalists
Already have an account? sign in
Join our new commenting forum
Join thought-provoking conversations, follow other Independent readers and see their replies