Video: Watch the amazing moment a beluga whale gives birth in Chinese aquarium
The eight-year-old whale Zhuo Ya, had been carrying the calf for nearly 15 months
Jack Simpson
Thursday 30 October 2014 19:27 Comments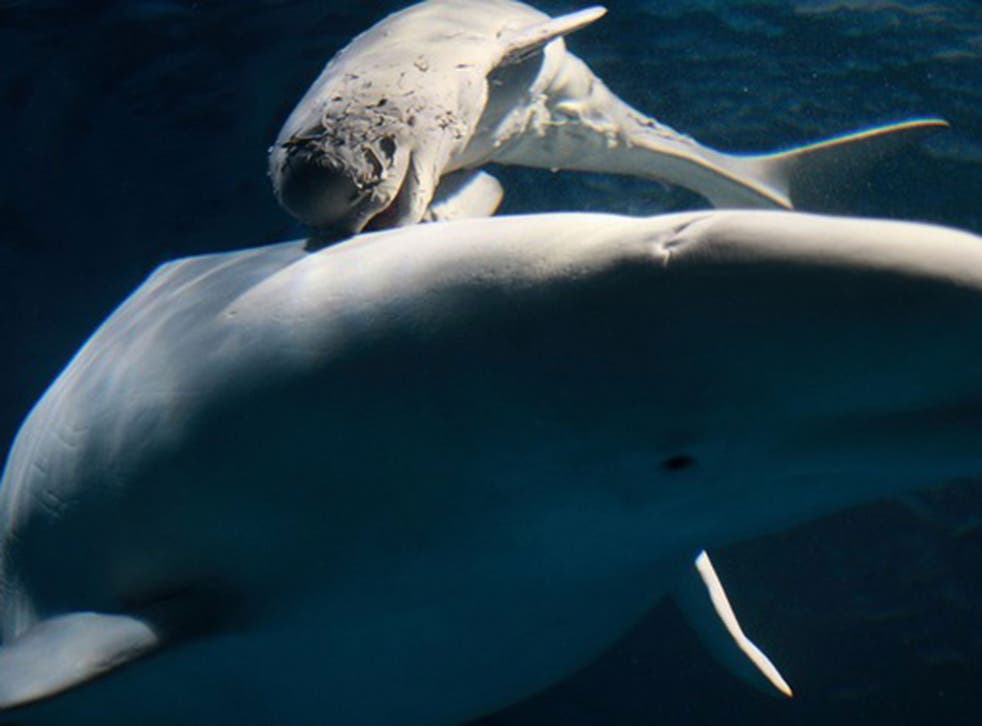 Incredible footage has emerged from an aquarium in China that shows the moment when one of their beluga whales gave birth to a calf she had been carrying for nearly 15 months.
The video which was taken by staff at the Changsha Underwater World in central China on 29 October shows the exact moment when the tiny calf enters the world.
According to a spokesman from the zoo, the mother, eight-year-old Zhuo Ya, had been in labour for five hours before the tiny calf appeared before amazed onlookers.
Following the birth, it is believed that Zhuo Ya will be given two years off from performing so that she can have time to rear the aquarium's newest arrival.
Register for free to continue reading
Registration is a free and easy way to support our truly independent journalism
By registering, you will also enjoy limited access to Premium articles, exclusive newsletters, commenting, and virtual events with our leading journalists
Already have an account? sign in
Register for free to continue reading
Registration is a free and easy way to support our truly independent journalism
By registering, you will also enjoy limited access to Premium articles, exclusive newsletters, commenting, and virtual events with our leading journalists
Already have an account? sign in
Join our new commenting forum
Join thought-provoking conversations, follow other Independent readers and see their replies