Cities have the power to worsen extreme weather events
Urban landscapes can make wind stronger, hail larger and start storms sooner, US researchers have found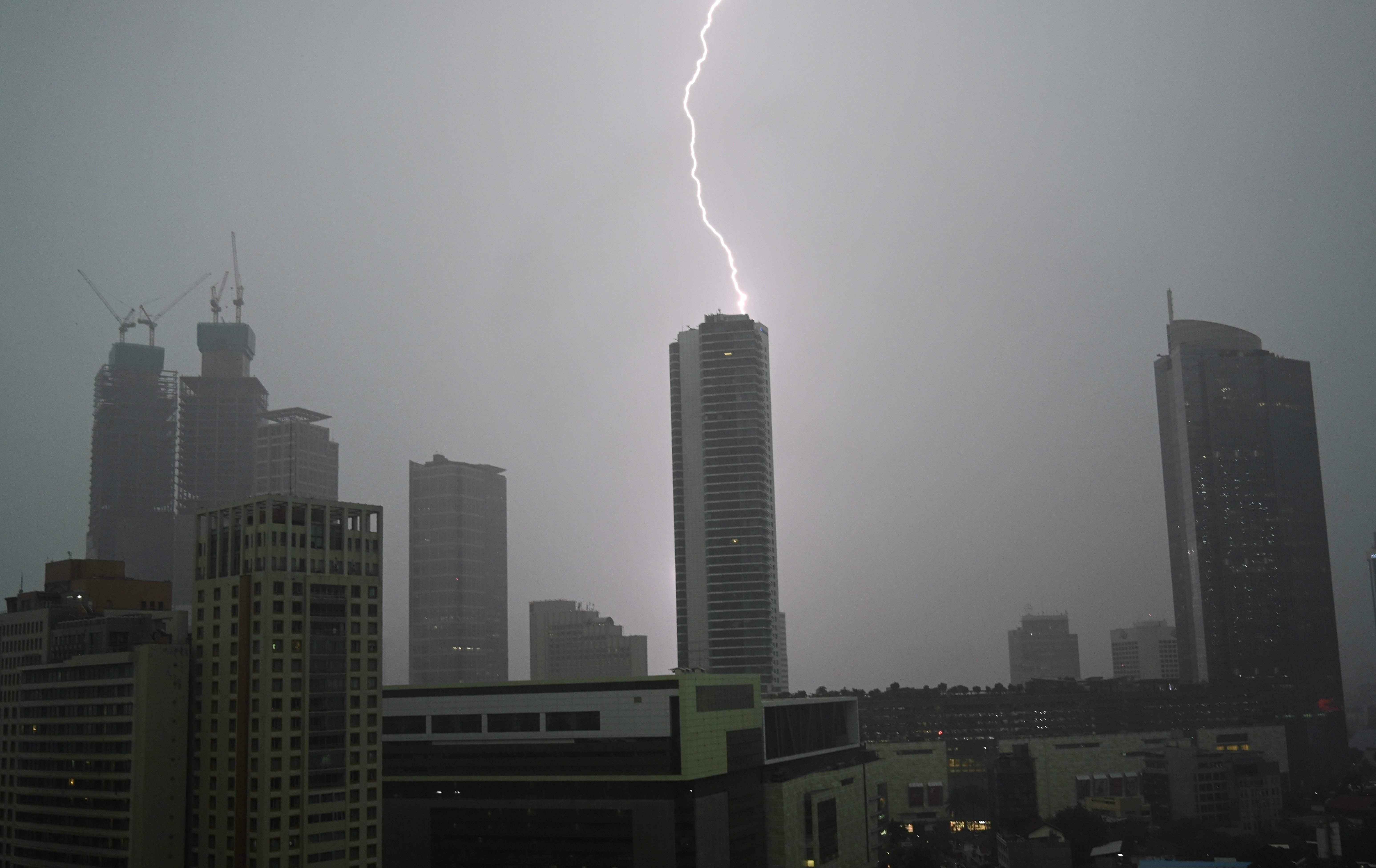 Cities have such powerful effects on the atmosphere that they have the potential to amplify extreme weather events, new research has discovered.
Urban landscapes not only make wind gusts stronger and hail larger; they can also start storms sooner and even pull them in towards cities, according to scientists exploring the impact of human beings on hazardous weather.  
By modelling two thunderstorms – one near Houston, Texas, and another in Kansas City, Missouri – scientists at the US Department of Energy's Pacific Northwest National Laboratory found the remarkable impact of both urban development and human-caused aerosols.
In the case of the Kansas City storm, both urban development and aerosols worked together to amplify the frequency of large hail by roughly 20 per cent. In Houston, a more gentle thunderstorm saw heightened, longer-lasting rainfall that also developed sooner due to the same factors.
Previous research has shown how urban landscapes can shape weather, both through its topography and through the heat it produces. Cities are often warmer than their rural surroundings, because buildings not only retain the sun's heat differently, but also block wind flow.
However, previous studies focus primarily on how cities and aerosols can influence precipitation and temperature separately, rather than looking at their joint effect. "The novelty of our study is that we consider both urban land and aerosols together instead of their separate impacts," said atmospheric scientist Jiwen Fan.
Ms Fan modelled two very different types of storms: Kansas City's hail-filled thunderstorm, and Houston's gentler, sea breeze-induced thunderstorm. She simulated multiple versions of the same storms, with and without urban buildings and aerosols present, to isolate the effects of these factors.
Urban land and aerosols influence the weather in different ways, according to Ms Fan, depending on other environmental conditions, such as whether air is already polluted.
"The aerosol effect really depends on the background concentration," said Ms Fan. "If the environment is already polluted, adding more aerosols doesn't seem to affect much. But if you're already in clean a condition and you add aerosols, it may produce a large impact."
Ms Fan hopes her work may lead to more accurate predictions of hazardous weather, mitigating the deaths and damage dealt by storms. She plans to more deeply explore how sprawling urbanisation will shape severe storms in future climate change scenarios.
The Pacific Northwest National Laboratory expert shared her findings at the latest meeting of the American Geophysical Union.
Join our commenting forum
Join thought-provoking conversations, follow other Independent readers and see their replies