Are West Coast wildfires causing 'hundreds of thousands' of birds to drop dead in New Mexico?
Scientists suggest that smoke inhalation could be causing the mass die-offs
Louise Boyle
New York
Wednesday 16 September 2020 18:59 Comments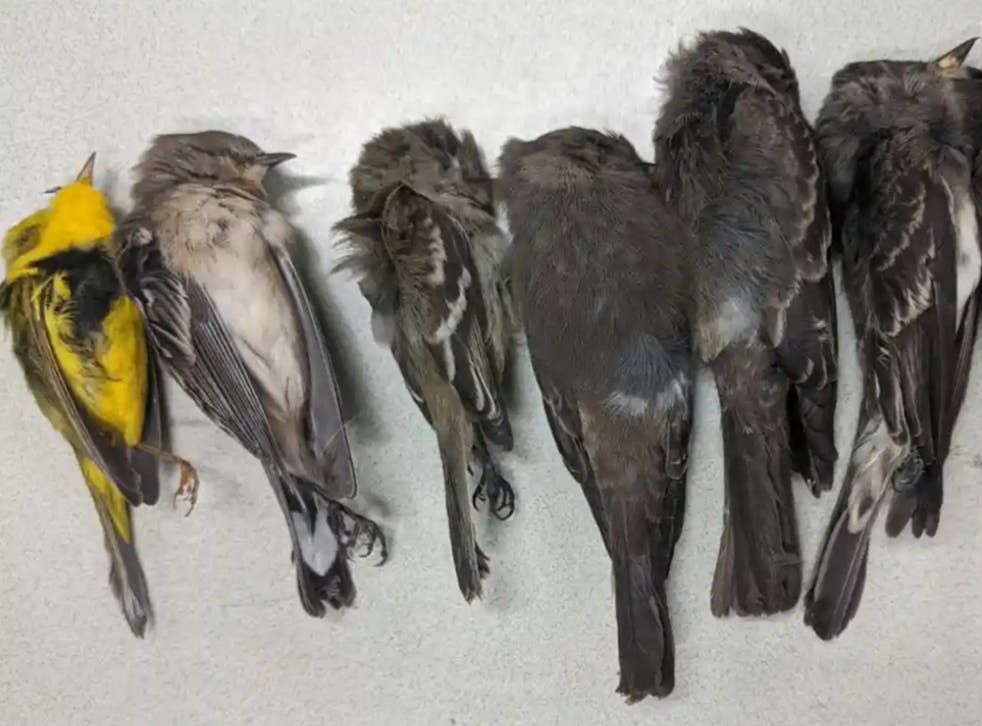 Wildlife experts are investigating why potentially hundreds of thousands of migrating birds are dropping dead in New Mexico.
The alarming discovery came to light after local residents began reporting dead birds at locations across the state. Reports of dead birds have also emerged in Colorado, Texas, Arizona and Nebraska.
It is yet unclear what is killing off species, including swallows and warblers. Martha Desmond, professor at New Mexico State University's Department of Fish, Wildlife and Conservation Ecology, told WBUR that the possibilities include climate change, wildfires or an early cold snap that caught birds off-guard. 
Allison Salas, a graduate student at NMSU, noted that the majority of species being collected are insectivores and long-distance migrants.
"We have very little data, but suspect that the west coast fires, in combination with the local cold front we experienced last week, has altered the migration patterns of many migrants. On top of that, there is little food and water available here in the Chihuahuan Desert," she tweeted.
According to BirdCast.info,  a project run by a number of university ornithologists, the smoke from the West Coast wildfires could be driving the mass die-offs. One 2017 study  pointed to the hazards to birds from smoke inhalation.
The record heatwaves which have impacted the southwest and western regions of the US this summer could also be a factor.
"The combination of record heat with intense fires and smoke conditions may be an additional lethal element of what has occurred in in the last weeks and continues to unfold," they noted.
Researchers have asked members of the public who come across dead birds to send reports to the Southwest Avian Mortality Project. 
America has lost more than one in four birds in the last 50 years, according to the Audobon Society, amounting to nearly 3 billion birds. 
Register for free to continue reading
Registration is a free and easy way to support our truly independent journalism
By registering, you will also enjoy limited access to Premium articles, exclusive newsletters, commenting, and virtual events with our leading journalists
Already have an account? sign in
Join our new commenting forum
Join thought-provoking conversations, follow other Independent readers and see their replies