Women must have equality with men to save the planet, experts say
'Wherever women are empowered educationally, culturally, economically, politically, and legally, fertility rates fall'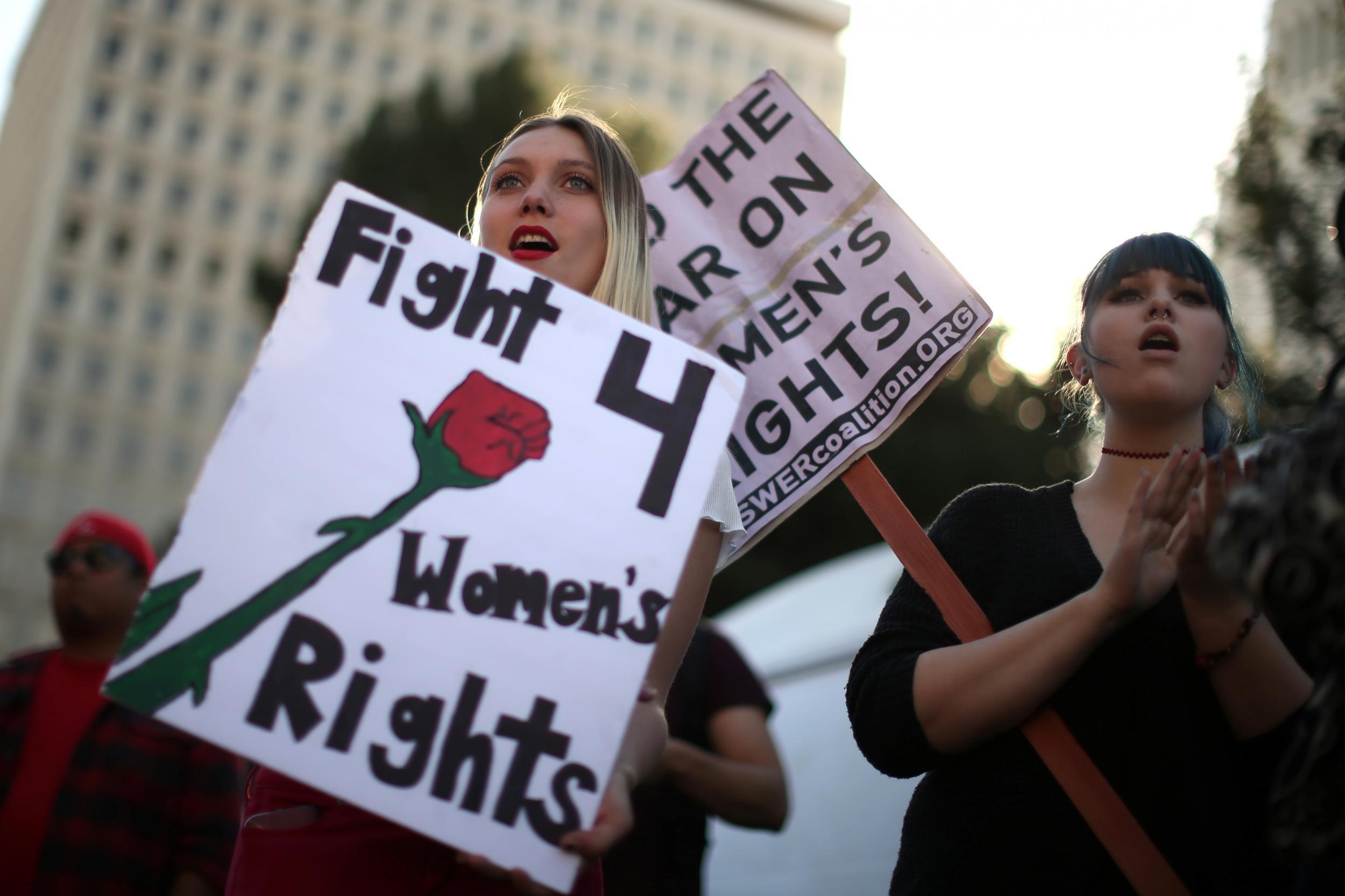 Giving women equal rights with men is necessary to save the planet from the ongoing mass extinction of wildlife caused largely by the need to grow vast amounts of food for the spiralling human population, academics have said.
In a special issue of the prestigious journal Science, called Ecosystem Earth, experts warned that the amount of food produced may have to be tripled to feed the projected global population of 11 billion by the end of the century.
They warned that agriculture was already a primary driver of the loss of species and habitats, which they said was now at a "crisis" level.
Arguing that efforts to control the human population had largely been overlooked, Professor Eileen Crist, of Virginia Tech in the US, and colleagues said there was a proven way to reduce or even halt its growth.
"Wherever women are empowered educationally, culturally, economically, politically, and legally, fertility rates fall," they wrote in a paper in the journal.
"Populations tend to move toward states of zero or negative growth when women achieve equal standing with men, as long as family planning services and contraceptives are readily available."
Education, in particular, was key.
"The importance of female education can be illustrated by a striking statistic from Africa," the researchers said.
"African women with no education have, on average, 5.4 children; women who have completed primary school have 4.3 children, and a big drop, to 2.7, correlates with completion of secondary school; for those who go on to college, fertility is 2.2.
"These figures signal that ensuring educational opportunities for girls and women can move the world more swiftly toward a smaller population.
"Indeed, achieving full gender equality would, in all likelihood, eventually lead to global fertility below – and possibly well below— the replacement value of roughly 2.1 children.
"Such a development could result in a population trajectory even lower than the United Nations' 'low variant' projection, which suggests a population peak at 8.7 billion in mid-century."
And reducing the growth of the human population would help the natural world, which is already struggling to cope.
According to a report by conservation group WWF, the world lost more than half of its wild animals between 1970 and 2010.
This included an estimated 39 per cent of terrestrial wildlife, 39 per cent of marine wildlife, and 76 per cent of freshwater wildlife.
Another paper in the special edition described the loss of species as an "extinction crisis" and warned it was likely to get worse.
"All species are connected to others through ecological interactions. Extinctions therefore reverberate through ecosystems," it added.
"Although conservation efforts have produced some encouraging results, these have done little more than forestall some losses by tackling symptoms of unsustainable use of environments.
"The problem of transforming the fundamental drivers of unsustainable use of nature remains largely unaddressed."
10 photographs to show to anyone who doesn't believe in climate change
Show all 10
A third article in the Science special looked at the psychology of people's responses to the situation.
It pointed out that the idea this was an "environmental problem" was mistaken.
"The ecological systems upon which humans rely for life support are in crisis, and human behaviour is the root cause," the paper said.
"These problems are thus not environmental, but rather related to how humans meet their needs and wants in ecologically disruptive ways.
"Manipulating, exploiting, and destroying nonhuman nature are not new activities for our species, but today these occur at an unprecedented scale and escalating rate."
One reason why individuals can find it hard to change their behaviour was how divorced modern life can be from the natural world.
"Urbanization, industrialization, and technological innovation have transformed the very foundations of human existence, creating a vastly different landscape and lifestyle from those in which the human species evolved, and to which our brains and bodies are adapted," the paper said.
"Some psychologists argue that urban industrialised living compromises an individual's sense of kinship with non-human nature, thereby opening the door to environmentally destructive behaviour. Simply put, humans don't protect what they don't know and value."
Join our commenting forum
Join thought-provoking conversations, follow other Independent readers and see their replies