Only 3 per cent of world surface is ecologically intact, research suggests
Researchers suggest 'targeted reintroductions of species' to improve situation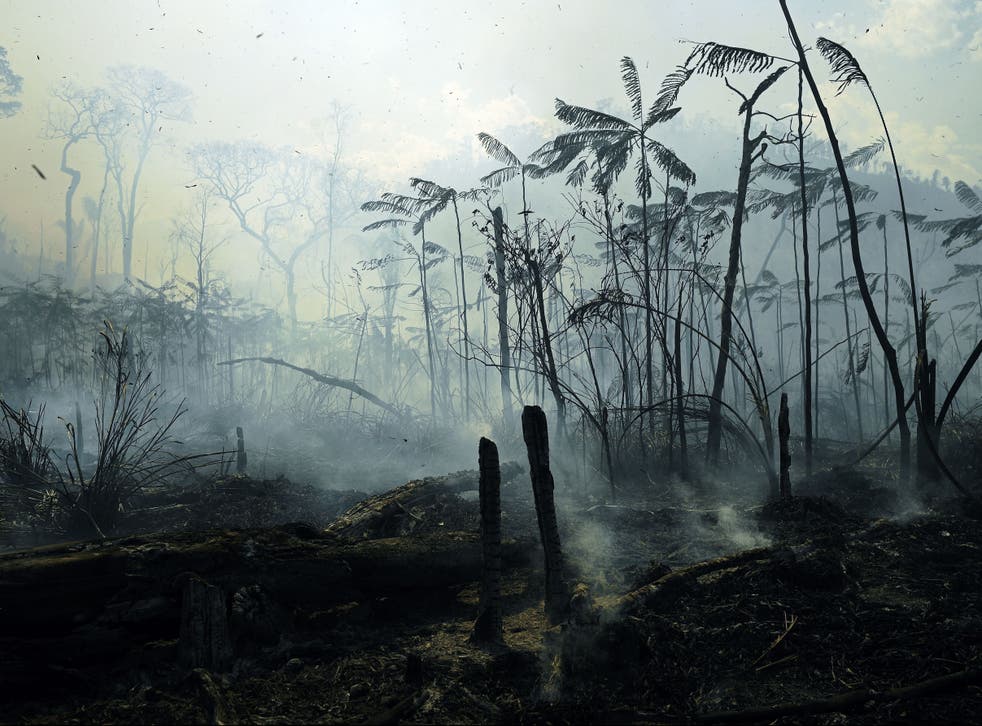 Only 3 per cent of the world's land remains ecologically intact, according to a new study which suggests damage to species' habitats on a far greater scale than previously thought.
Researchers said there are "few areas" across the planet that can still be classed as having "outstanding ecological integrity", despite wilderness being "increasingly recognised as important for biodiversity conservation".
Only 2.8 per cent of the world's land surface is "functionally intact", meaning there has been no loss of species to a point that would affect the healthy functioning of an ecosystem. This was 10 times lower than previous estimates.
The research, published in the journal Frontiers in Forests and Global Change, also estimated estimated around 2.9 per cent of the world's land surface can be considered "faunally intact" without any loss of animal specials.
"We know intact habitat is increasingly being lost and the values of intact habitat have been demonstrated for both biodiversity and people," Dr Andrew Plumptre from the Key Biodiversity Areas Secretariat in Cambridge and lead author of the study said.
"But this study found that much of what we consider as intact habitat is missing species that have been hunted by people, or lost because of invasive species or disease."
Areas identified by the study as functionally intact included east Siberia and northern Canada, parts of the Amazon and Congo basin tropical forests, and the Sahara desert.
The paper, published on Thursday, noted many ecologically intact areas are managed by indigieous communities who "have played a vital role in maintaining the ecological integrity of these areas".
Dr Plumptre said the findings showed it may be possible to increase areas with ecological intactness up to 20 per cent "through the targeted reintroductions of species that have been lost in areas where human impact is still low".
This is "provided the threats to their survival can be addressed and numbers rebuilt to a level where they fulfil their functional role", he added.
Earlier this year, one professor predicted the Amazon rainforest - one of the world's most diverse ecosystems - could be on course within the next 50 years to turn into an inhospitable dry plain.
Meanwhile, other research has found land ecosytems are fast approaching a "temperature tipping point", beyond which they could begin releasing CO2 into the atmosphere.
Register for free to continue reading
Registration is a free and easy way to support our truly independent journalism
By registering, you will also enjoy limited access to Premium articles, exclusive newsletters, commenting, and virtual events with our leading journalists
Already have an account? sign in
Register for free to continue reading
Registration is a free and easy way to support our truly independent journalism
By registering, you will also enjoy limited access to Premium articles, exclusive newsletters, commenting, and virtual events with our leading journalists
Already have an account? sign in
Join our new commenting forum
Join thought-provoking conversations, follow other Independent readers and see their replies