New 'zombie virus' sending caterpillars on a death march
Scientists call for public to be vigilant in reporting sightings of caterpillars suffering from the exploding baculovirus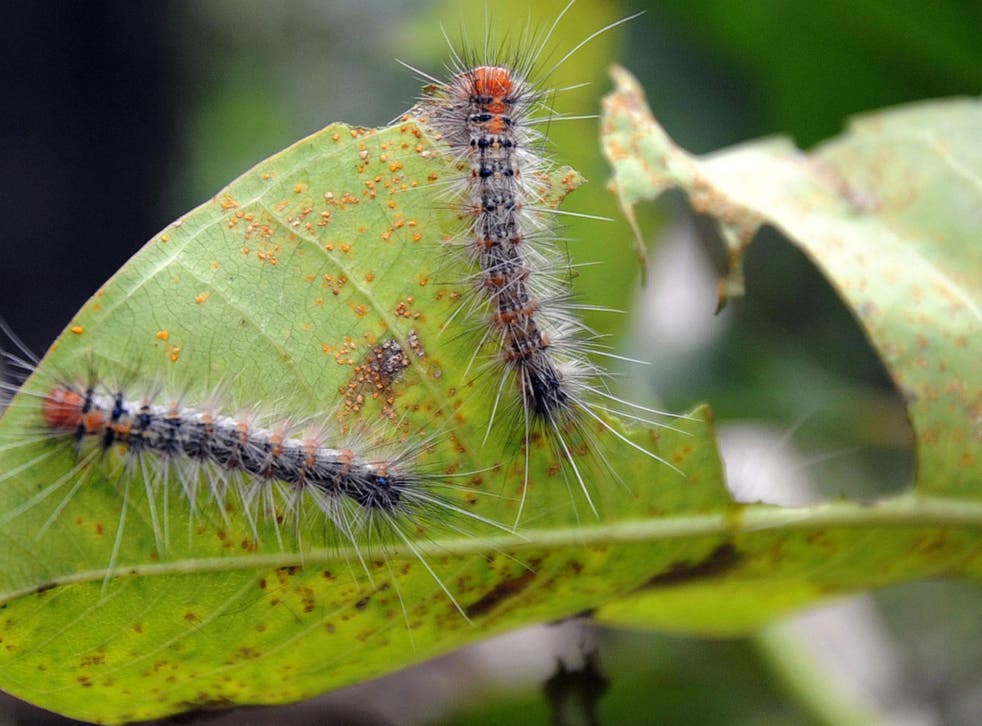 A new 'zombie virus' is sending wild caterpillars across Lancashire on a death march towards the sun.
Named the baculovirus, the microorganism overrides the caterpillars' natural aversion to sunlight, causing them instead to climb to the tops of plants, where they promptly die. What's more, the baculovirus then explodes from the corpse of its host in search of a fresh victim.
"It's like a zombie horror film," said Dr. Chris Miller, Mosslands Manager at the Wildlife Trust for Lancashire, Manchester and North Merseyside.
The virus looks to have infected the larvae of the Oak Eggar – a common variety of moth native to many moorlands and grasslands throughout the British Isles. Dr. Miller noticed the skins of dead caterpillars hanging from the tops of bushes in Winmarleigh Moss Nature Reserve near Gastang, Lancashire.
"Whilst checking some other branches I noticed small scraps of caterpillar skin on a couple of branches, suggesting the two I had seen were not the only ones to be affected," he explained to the Lancashire Telegraph. "It's pretty gruesome when you think about it."
Similar sightings have been noted by scientists across the West Pennine Moors in Lancashire. According to Dr. Miller, it's extremely out of character for these caterpillars to be out in the open, as the heather and bilberry they feed on is located away from sunlight.
UK news in pictures

Show all 50
"It is really unusual seeing caterpillars high up as they can be eaten by birds," he continued. "It is normally hidden in the undergrowth, not at the top of plants."
The mind-altering tendencies of baculovirus have been documented before, and have been found by researchers to change the way insects react to light.
In its advanced stages, the parasite reduces its host to a 'zombie-like' state, causing it to feed constantly, before climbing to higher, more exposed areas. The grubs can also be eaten by wild birds, carrying the infection over long distances.
Following the odd discovery, The Wildlife Trust has encouraged Lancashire locals to be on the lookout for similar happenings.
"We would ask everyone who sees caterpillars, or snails for that matter, high up on leaves to report it to us," a Wildlife Trust spokesman said. "People should remain vigilant and look out for them."
Last year, the West Pennines became the largest protected wildlife reserve since 2004, and covers a total of 76 square kilometres throughout much of Lancashire and Greater Manchester. In addition to the Oak Eggar, the site supports a multitude of breeding birds, including merlins, lapwings and snipes.
Join our new commenting forum
Join thought-provoking conversations, follow other Independent readers and see their replies