Another health crisis is unfolding due to dangerously high pollution levels in parts of Britain
We are no longer bound by the EU's air quality rules – a Clean Air Act is critically needed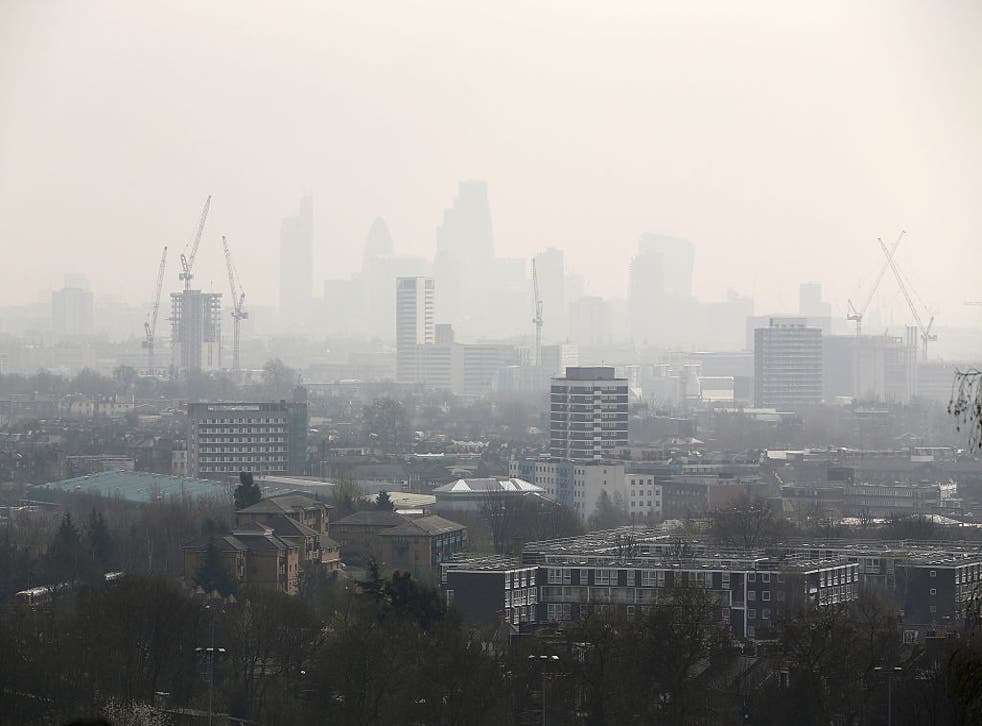 No one could fail to be moved by the big, beautiful beaming smile of Ella Adoo-Kissi-Debrah – whose life was so tragically taken at the age of just nine after being exposed to "excessive" levels of pollution in London.
The landmark inquest recorded air pollution as "a material contribution" to her death. The news reverberated around the country and marks a silent public health crisis unfolding in the capital city and beyond.
As a London resident and MP, but also as the mother of two young children – living close to Heathrow airport and half a mile from a busy dual carriageway on which several local schools are located – I have a moral and personal duty to act.
Therefore, I am campaigning for "Ella's Law" to secure an urgent change in the law bringing legal limits on air pollution in the UK in line with World Health Organisation (WHO) guidance.
This government has a very poor track record on air quality and has failed abysmally to act despite multiple court rulings. Its 2017 National Action Plan air pollution was deemed "unlawful" by the UK High Court as it simply wasn't strong enough to enforce change among local authorities. Even this year, in a case that started before Brexit, the European Court of Justice found the Conservative government to have "systematically and persistently" breached air pollution limits. As we are no longer bound by the EU's air quality rules, we are likely to see even less accountability for their refusal to tackle the problem.
The government's solution to this lack of accountability on air quality was the highly acclaimed Environment Bill, first introduced in October 2019, which is still yet to pass through parliament. After an understandable delay due to the pandemic, the Conservatives decided in January to kick it down the road once again to the next parliamentary session, and the bill is not expected back until at least May. But even before the government delayed the bill again, it had time to demonstrate a willingness to combat the issue, yet 354 Conservatives voted against adopting new air quality targets that follow WHO guidelines.
The Liberal Democrats are working to ensure the government doesn't keep failing us like this. We are urgently calling for Clean Air Act, which introduces legal limits in line with WHO guidance to be enforced by an organisation with the teeth to hold public authorities to account. Our new Air Quality Agency will have enough powers and resources to prevent tragedies like the death of Ella Adoo-Kissi-Debrah.
This is in addition to our call for a £20bn emergency fund for local authorities to tackle the clean air crisis. We will continue to hold the government to account on climate targets and battle air pollution. Despite the heavily publicised announcement last week that aviation emissions will be counted towards our sixth carbon budget, the government has made no moves to cancel plans for a third runway at Heathrow Airport nor to update our Aviation National Policy Statement, which remains in favour of it.
This past year has brought home to all of us, in the most devastating ways possible, that public health must be a priority. Yet the prime minister is continuing to look past the fact that poor air quality is contributing to 9,500 premature deaths in London every year. Our loved ones are at risk every single day as dangerous levels of air pollution continue to contribute to diabetes, heart disease, dementia and even problems for children in the womb. Public Health England found that the cost to the NHS is estimated to be at £1.5bn by 2025 and £5.1bn by 2035. This is risking significant additional strain on our NHS.
We need urgent action against a problem that is affecting the health of millions across this country. The Liberal Democrats will continue to fight for action on air pollution, and we will not stop until everyone has access to clean air. We owe it to Ella and thousands of other children in London and across the country living in areas with toxic air.
Munira Wilson is the Liberal Democrat spokesperson for health, social care and wellbeing and the MP for Twickenham
Register for free to continue reading
Registration is a free and easy way to support our truly independent journalism
By registering, you will also enjoy limited access to Premium articles, exclusive newsletters, commenting, and virtual events with our leading journalists
Already have an account? sign in
Join our new commenting forum
Join thought-provoking conversations, follow other Independent readers and see their replies