Summer silence is a crime against nature – we need to bring back birdsong
The climate column: We can still pull back from the brink of destroying what remains of nature. We can all play a part in this project of hope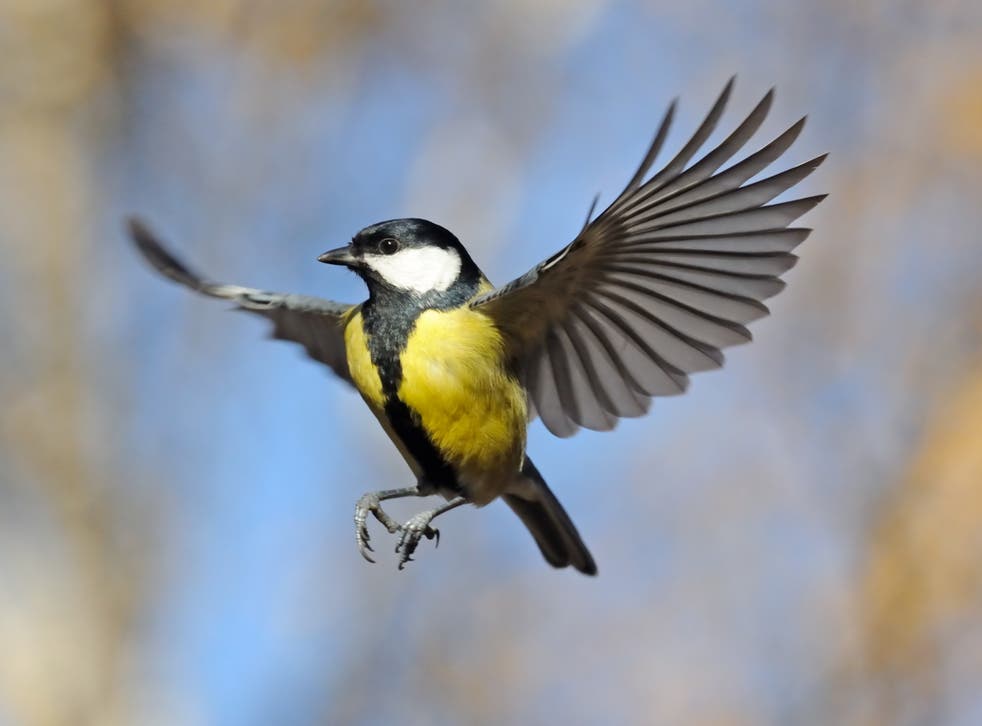 My first and latest lockdowns were bookended by works by two remarkable women. Unfortunately, I read the one that provides a sliver of hope first: Wilding: The Return of Nature to a British Farm, by Isabella Tree.
It tells the inspiring story of how abandoning industrial chemical-based farming heralded the miraculous return of nature to Knepp – a large English country estate.
The second was the 1962 environmental classic Silent Spring, by the US scientist Rachel Carson, which outlines the devastation that the pesticide industry was already wreaking on nature across America; alongside the warning that unless the industry was tamed, nature would be so damaged that birdsong would be lost completely – and the human joy that comes with it.
It was too painful to read more than a dozen pages at a time. Carson listed in devastating detail the consequences for birds, amphibians and marine life of large-scale spraying of one insect after the other. Many of these toxins had been developed during previous world wars.
My pain was exacerbated as I knew that despite Carson's 1960s clarion call, which helped found the modern ecology movement, we have nevertheless failed over intervening decades to restrain the mighty pesticide industries from their destruction of nature's golden goose.
The true extent of this failure hit home during the spring lockdown, when due to the blissful absence of the planes roaring over my home, I was able to leave my windows open at night.
I was shocked to realise that the dawn chorus which I used to hear in London in the 1980s was no more – instead, the break of dawn outside my bedroom window was morbidly silent.
But it was only during the summer that I understood that Carson's warning about the silencing of nature applies to more than birdsong.
For about 30 years, I was part of a campaign to protect a local wildlife site from being built on – and to improve it. To my delight, last winter the council finally planted a wildflower meadow there.
I'd been excitedly anticipating the meadow buzzing with insect life during the summer, providing a feast for the local birdlife. But to my dismay, the buzz of insect life never came – and the summer stayed silent.
The same thing happened with the pyracantha hedge and plum trees in my garden. They were covered in blooms, but almost no bees arrived to pollinate them. There were thus no red berries for the birds this winter – or plums for me.
And these aren't just mournful, personal anecdotes. Peer-reviewed science, such as a 2019 report in the journal Biological Conservation – which analysed scientific date from around the world – backs this up. Flying insects have declined by around 75 per cent in parts of Germany, while the data indicates that – across the world – the total mass of insects is falling by 2.5 per cent a year. A third of insect species are endangered, according to the analysis and more than 40 per cent are declining.
Meanwhile, an earlier study suggested that bird populations across Europe had dropped by more than 420 million in three decades.
Despite this despair, however, Tree's Wilding did plant a seed of hope. She tells of how nature started recovering at Knepp at an extraordinary speed, once they stopped the spraying of pesticides and implemented natural solutions recommended by the rewilding experts that they sought advice from.
Marshy fields were allowed to rewild, and the river was liberated to meander and flood again; rather than being corseted within a concrete canal.
Endangered bird species miraculously started appearing out of nowhere, including turtle doves, nightingales, cuckoos and many more.
The activities of a small herd of old English longhorn cows and Tamworth pigs helped various wild plants regain a foothold, and their associated insects began to thrive again.
Unlike the slow pain of Carson's Silent Spring, Tree's Wilding is a page-turner. I sped through it in a matter of days, my heart experiencing the joy of every small, but no less victorious, return of nature to the estate.
But what will stay with me was the Damascene revelatory moment when they learnt of the damage caused by the industrial farming that had been the norm on the estate for decades.
The tree expert, Ted Green, had come to advise on some ailing old oak trees – and got excited at discovering some extremely rare fungi living on one of the 500-year-old oaks.
It was a revelation to them (and to me) that there are a slew of fungi and insects that only grow on ancient trees, which are now all teetering on the edge of extinction. This is another reason why I believe the cutting down of some of our few remaining ancient woodlands by HS2 is so unacceptable.
Green, as Tree writes in the book, explains that the industrial farming in the fields around the oak trees was killing them. The heavy ploughs were compacting the earth, and the chemical fertilisers and pesticides were killing the precious mycorrhizae – the fungi that enable tree roots to soak up the necessary nutrients from the soil to keep the trees alive.
Green's visit inspired Tree and her husband Charlie to embark on rewilding their estate, and all the wonders that have since flown from that decision.
There's a lesson for all of us in Tree's book: Knepp Estate shows that we can still pull back from the brink of destroying what remains of nature. We can all play a part in this project of hope.
How? There are some easy ways: by buying organic produce if you can afford it, or grow it yourself, if you cannot. Reduce or eliminate the amount of meat you consume so the released land can be rewilded – and, most importantly, lobby your MP to ban all hazardous pesticides.
Let us put to positive purpose the love of nature that millions of us relearnt during the lockdowns of 2020 and 2021, and let us bring back birdsong and the buzz of spring and summer once more to the land. Yes, we can.
Join our new commenting forum
Join thought-provoking conversations, follow other Independent readers and see their replies