Rather than creating jobs at the Cumbria coal mine, we should focus on employment in renewable energy
It would be far more sustainable – both in terms of stability for the citizens of Whitehaven, and the environment –for the government to invest, instead, in green industries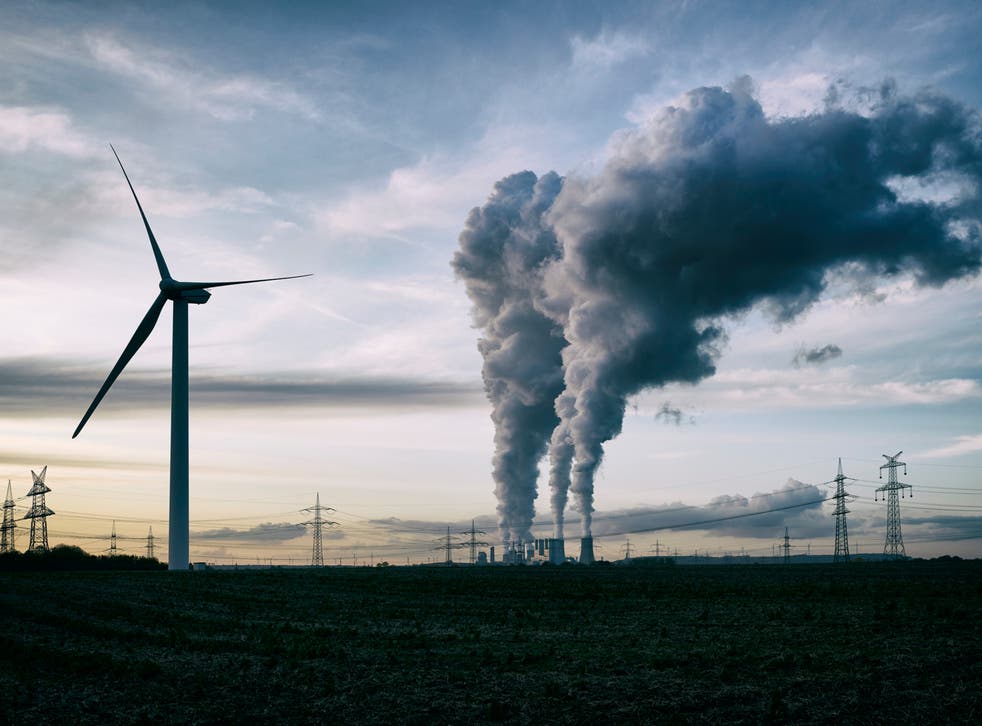 If plans for a new coal mine in Cumbria – Britain's first deep coal mine for 30 years – go ahead, it will create 500 jobs for the citizens of Whitehaven. This is both a blessing and a curse.
Here's how: since it was revealed that the government would not be blocking the planning application for the mine, many have highlighted their lack of action as an environmental disaster, while others have claimed it will provide a lifeline for one of the UK's poorest areas.
In July 2020, ITV reported that unemployment in Cumbria had almost doubled. Mark Kirkbridge, of West Cumbria Mining Ltd, said: "If we don't supply it locally, then this is still going to be brought in."
But while the mine will provide much-needed employment, it is only a short-term fix – and the government's decision not to intervene flies in the face of Boris Johnson's new climate targets for the UK, which would see a reduction of 68 per cent in annual carbon emissions by 2030.
The PM said, little more than two months ago, that we have "proven we can reduce our emissions and create hundreds of thousands of jobs in the process". "We are taking the lead with an ambitious new target to reduce our emissions by 2030, faster than any major economy … The UK is urging world leaders to bring forward their own ambitious plans to cut emissions and set net zero [carbon] targets."
Why, then, allow such a project to take place?
It would be far more sustainable, both in terms of stability for the citizens of Whitehaven and the environment, for the government to invest, instead, in renewable energy industries. As the PM himself claimed in December, reducing emissions can create "hundreds of thousands of jobs".
And jobs in the renewable energy industry are on the rise. In 2019, Forbes reported that the sector was among some of the fastest growing industries in the U.S. In 2019, some 3.3 million Americans were working in renewable energy, three times the number employed by the fossil fuel industry.
In 2018, the Office for National Statistics (ONS) reported that 224,800 people were in full time employment "in the UK low carbon and renewable energy economy". 

The issue then, lies in the fact that carbon is still such an important part of our economy and industries. Although the government claims to be moving towards a greener future and "taking the lead", this new development proves how central fossil fuels still are to our economy.
According to a report by the Department of Business, Energy and Industrial Strategy (BEIS), in 2019, 6.5 million tonnes of coal was imported. A large majority of coking coal is used in the production of steel which requires a huge amount of heat and energy. In 2019, The Financial Times reported that the steel industry currently generates about 7-9 per cent of global emissions.
Because of this, there is, ironically, a need for coal to invest in renewable energy resources such as wind. Turbines are made from steel (a whopping 71-79 per cent of the entire structure). The conclusion is, we need steel. However, we don't have to produce it using carbon.

The development of new technology means that coal may not be needed in the manufacturing of steel for long. In Sweden, the new Hydrogen Breakthrough Ironmaking Technology (HYBRIT) is striving to reduce the carbon element of the steel-making process by replacing it with fossil-free energy and hydrogen, almost reducing the carbon emissions to zero. The process will replace the by-product of CO2 with water.
On January 24, climate activist Greta Thunberg addressed the World Economic Forum, saying "the climate and ecological crisis can unfortunately no longer be solved within today's systems.

"The longer we pretend that we can solve the climate and ecological emergency without treating it like an emergency, the more precious time we will lose."
Greta is right. Now would be the perfect time to invest in projects like HYBRIT in the UK, not only avoiding the creation of new coal mines and reducing our reliance on coal, but also providing wide-scale employment. Our government, which claims to be a leader in fighting climate change, needs to do more. By investing in greener energy and industries, they will be investing in everyone's futures.
Matilda Martin writes on lifestyle, culture and women's rights
Join our new commenting forum
Join thought-provoking conversations, follow other Independent readers and see their replies