We need to use science when deciding the future of Cumbria's coal mine – and forget about public relations
The relevant question is whether the project makes economic and environmental sense. In this case, it doesn't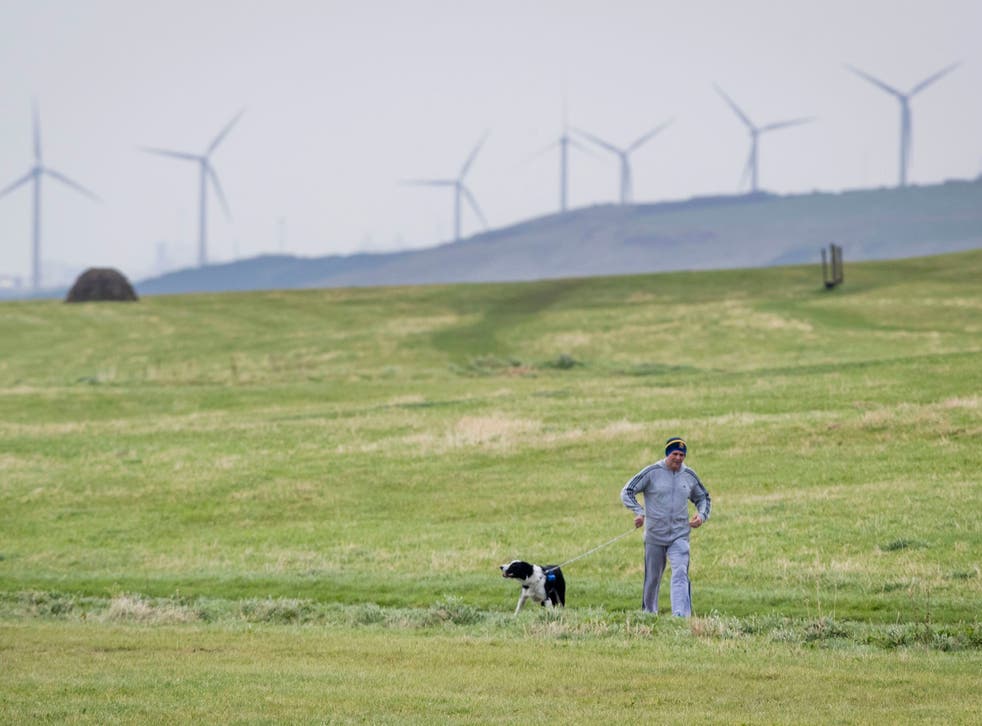 It is always good to hear politicians talking about using "sound science" when making decisions. It is a reassurance that they haven't fallen into the clutches of conspiracy theorists, spin doctors and lobbyists.
So I was worried when I heard the prime minister's father, Stanley Johnson – a self-appointed environmental champion and supporter of Extinction Rebellion – shooting down the proposal for a new underground coal mine in Cumbria; not because it was unsound, but because "it was a massive mistake in public relations terms".
Public relations have nothing to do with science. The relevant question is whether the project makes economic and environmental sense, looking at the scientific evidence.
The project's promoters are at pains to point out that the coal is not destined for power stations where renewables or gas now provide cleaner alternatives in terms of carbon emissions: the main reason why there is no longer a demand for British coal in general.
The Cumbria mine, is, instead, to produce coking coal for the steel industry. Steel can be made, without coal, using electric arc technology; which is better for carbon emissions –assuming the electricity is generated in an environmentally-friendly way.
But the British steel industry, or what is left of it, primarily uses blast furnaces – and coking coal is the reducing agent required to convert the iron ore to iron on the way to making steel. The remaining British integrated steel works, mainly in South Wales and Scunthorpe, are surviving on the hope that their new Chinese owners have more commercial success than their British and Indian predecessors.
Having spent a substantial part of my time as business secretary tending the life-support machine for the industry, my instincts are that building up a competitive UK supply chain for the steel industry must be good news. The environmentalist counter-argument on the proposed mine is partly that the steel industry will only be a sideline, and its real viability will depend on exports to other countries.
Their other argument is that the mine is to have a 30-year life; but, with luck (and government backing), coking coal will have been replaced by hydrogen as a reducing agent by 2035. I hope that they are right. I have just joined the board of a hydrogen company (Element 2, promoting hydrogen filling stations on the road network). But this is a hope; not yet a fact.
On balance, the environmentalists win this particular argument; and the likes of Ed Miliband and Ed Davey are right to have endorsed that judgement. I only worry that the strong scientific case for action on global warming sometimes edges into quasi-religious fervour and moralistic lectures.
The local and county councils for the proposed Woodhouse mine represent one of the most "left behind" parts of Britain. Their belief that the project will generate 300 jobs directly, and many others indirectly, in a town with little else going for it, cannot just be swept aside.
I recall my very mixed feelings when – as business secretary – I had to pull the plug on the last deep mine five years ago, at Kellingley. EU state aid rules were used to justify closure, knowing that this was another blow for a depressed part of Yorkshire. I also remember how my progressive friends, who now treat coal-mining as "the devil's work", were, not too long ago, lionising miners as the shock troops in the battle against the evils of Thatcherism.
We have to be able to answer the question of how alternative new employment will be generated instead. As such, it is necessary to show that at least some high quality employment will be generated by the "green revolution", as with the Siemens wind turbine manufacturing in Hull.
Short sighted decisions – like the sell-off of the Green Investment Bank and abandoning onshore wind power – means that there are fewer such jobs than there ought to be.
An inconvenient and uncomfortable truth is that the success of Cop26 will hinge less on British public relations, than on the willingness of the big coal-using countries to put into practice a brutally Thatcherite programme of contraction of their coal mining and coal; using industries in order to meet their net-zero targets.
Even the ruthlessly effective government in China, which still has coal supplying almost 60 per cent of its massive energy requirements, is going to find this a challenge.
For India, whose democratic system is a powerful brake on economic reform, the prospect of taking on the coal miners will daunt even the bravest political souls. For Britain, and most Western countries, coal is now a marginal issue. The big carbon users are oil for transport, and gas for power.
I saw that some of the "green" reaction to the collapse of Shell's profits, and dividends, last week was one of barely suppressed glee. It is an interesting twist of fate that financial markets are now environmentalists' best friends.
Since interest rates are so low, long term risks for companies like Shell, BP, and Exxon are not discounted; which has meant that market valuations of oil and gas companies are collapsing.
By contrast, hitherto unknown renewables companies are more valuable, even though they exist mostly on paper. The same applies to Tesla, even though they are neither producing many cars nor turning a profit.
But I would caution against premature glee, and not because I once worked for Shell and found them good employers. Financial markets are notoriously short-term. The boom and bust cycle in oil prices hasn't been abolished. Interest rates may not stay low for much longer, in which case the value of these companies will resurge.
In any event, hoping that the oil and gas giants go bust or hand back their cash to shareholders may not be the best way to help the planet.
Their engineers know how to manage big, complex projects. They understand a lot about offshore structures. They know how to build up a distribution infrastructure (which is why it was good news when Shell launched a UK network of electric charging points at petrol stations). And, for the next few decades, they will be supplying the transitional hydro-carbon fuels we will continue to consume.
As the demise of the coal mining industry in the 1980s – and the more recent struggles of the oil and gas industry – remind us, decarbonisation is going to produce losers as well as winners. We know from experience that losers fight back. The "gilets jaunes" mobilised to cripple Macron's attempted carbon tax, and dwindling American open-cast mines, provided foot soldiers for Trump's populist army.
The government, therefore, needs more than a public relations exercise on the Woodhouse mine. It is not lofty commitments at Glasgow or temporary trouble for oil companies that will make a lasting difference for the planet.
It is sustaining political and public support for the green transition, by supporting active labour market policies and industrial strategy. Only by coming up with better futures for the people of Whitehaven and their equivalents around the country, and the world, can we avoid the green revolution hitting the buffers.
Register for free to continue reading
Registration is a free and easy way to support our truly independent journalism
By registering, you will also enjoy limited access to Premium articles, exclusive newsletters, commenting, and virtual events with our leading journalists
Already have an account? sign in
Register for free to continue reading
Registration is a free and easy way to support our truly independent journalism
By registering, you will also enjoy limited access to Premium articles, exclusive newsletters, commenting, and virtual events with our leading journalists
Already have an account? sign in
Join our new commenting forum
Join thought-provoking conversations, follow other Independent readers and see their replies