Is carbon capture the key to the future of green energy?
Transformative technologies to capture and store CO2 emissions and produce clean hydrogen power need to be scaled up to meet climate targets
Saturday 23 October 2021 16:24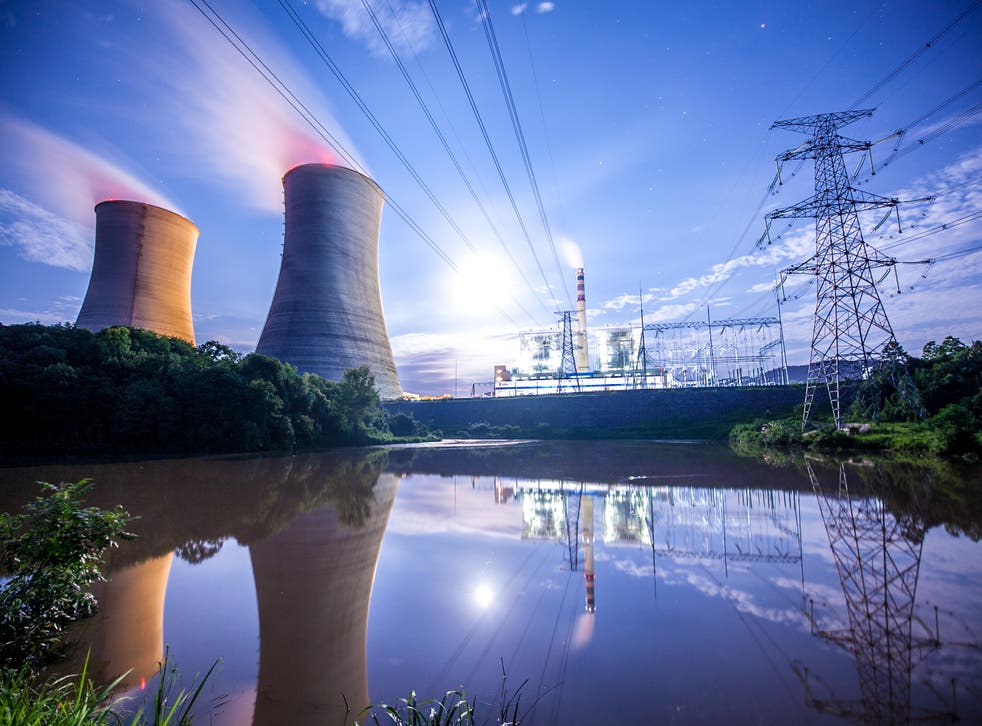 Saudi Arabia has signalled its intention to become a leading exporter of clean energy, as part of a range of goals announced at the Saudi Green Initiative (SGI) Forum in Riyadh on 23 October.
"We can demonstrate to the globe that environment issues and a carbon neutrality strategy are core values for the Kingdom," said Yousef Al-Benyan, CEO of Saudi-based chemical manufacturing company Sabic.
Sabic is committed to the Paris Agreement Goals and will explore all solutions towards carbon neutrality – including reducing carbon emissions from gas by 20 per cent compared to 2018, Mr Al-Benyan said.
Benoit Potier, Chairman and CEO of Air Liquide, joined the panel to express his company's commitment to clean energy.
"We all recognise that hydrogen has a role to play in the new energy transition phase over the next 30 years," he said. "Now, we need to organise the hydrogen supply chain, develop technology to bring down costs and organise the financing of the necessary infrastructure."
Along with several other companies, Air Liquide has created the first clean hydrogen fund to invest up to €15bn (£12.7bn) in hydrogen fuel technology.
In order to achieve carbon neutrality across the globe, experts also agree that countries need to take urgent action to trap and store the carbon dioxide produced by power plants and accelerate efforts to produce an alternative energy source to fossil fuels.
The UN's Economic Commission for Europe (UNECE) says that carbon capture, usage and storage (CCUS) technology must be implemented on a far-reaching scale across industries. However, cost is a barrier.
The commission estimates that for Europe alone, €320bn (£270bn) will be needed to deploy the technology, and another €50bn (£42bn) required to create the necessary infrastructure.
Saudi Arabia has increased its investment in CCUS projects that convert captured CO2 into useful products in recent years.
In 2016, for example, Saudi Aramco acquired the technology to turn captured carbon dioxide into industrial grade polyols, a chemical compound that can then be used for making everything from industrial adhesives to household packaging.
As part of its commitment to the SGI targets, Saudi Arabia's Oil and Gas Climate Initiative (OGCI) – of which Saudi Aramco is a founding member – is also investing $7bn (£5bn) a year into the development of new low carbon solutions.
"CCUS must play a huge part in achieving carbon neutrality," said Eng. Fahad Alajlan, president of The King Abdullah Petroleum Studies and Research Center (KAPSARC). "Without this critical technology, it is almost impossible to achieve these goals."
Register for free to continue reading
Registration is a free and easy way to support our truly independent journalism
By registering, you will also enjoy limited access to Premium articles, exclusive newsletters, commenting, and virtual events with our leading journalists
Already have an account? sign in