MY SUSTAINABLE LIFE
Dawn Butler MP: My Sustainable Life - 'We could all learn more about environmentalism by following the example of Rasta men'
The Labour MP tells Olivia Petter how sustainability influences her daily life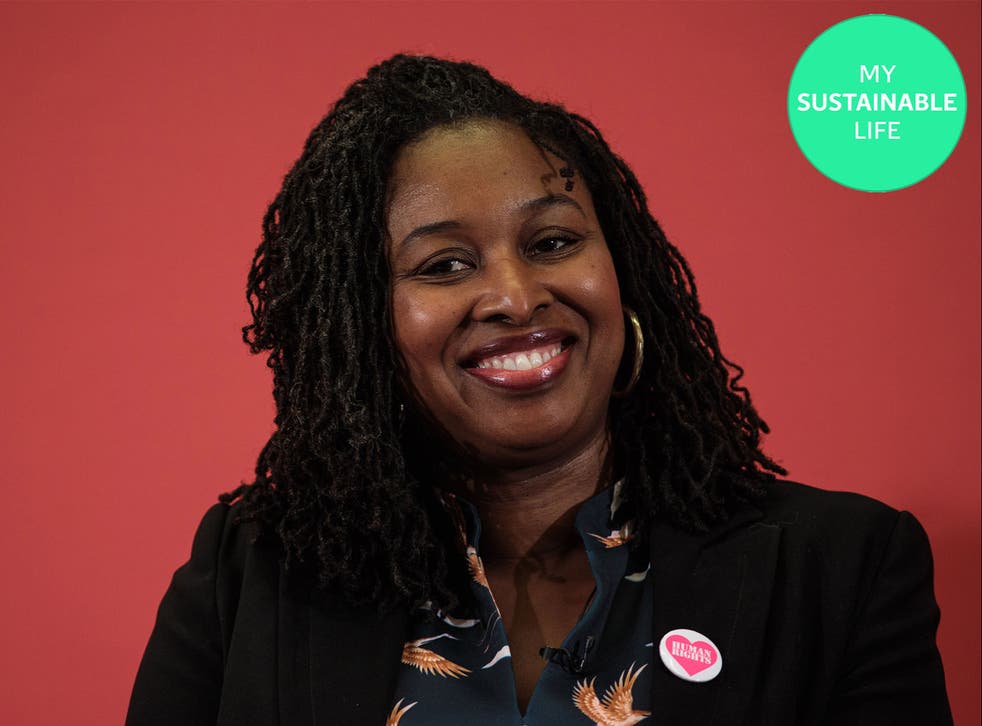 The Independent's My Sustainable Life is a Q&A series in which famous faces reveal their personal approach to the climate crisis
This week, for My Sustainable Life, we hear from Labour MP for Brent Central and former Shadow Secretary of State for Women and Equalities, Dawn Butler.
Previous guests on My Sustainable Life include singer Birdy and TV presenter Laura Whitmore.
Butler has been the MP for Brent Central since 2015 and was the first elected Black female government minister in the UK. Last year, she was also named in British Vogue's list of the top 25 women shaping 2020.
Here she explains how old fashioned medicines could revolutionise the pharmaceutical industry, why she's so inspired by Rasta men and her visits to a favourite tree.
The most sustainable decision I made in the past year was...
Insulating my house and shopping locally.
My least sustainable guilty habit is...
Driving to my mum's when I could probably take the train.
If I ruled the world, I would make it more sustainable by...
Ensuring that everyone eats more locally-sourced and in-season food, while making sure there is no food waste. And if there is global travel of food, it would be to countries where people die of hunger.
When I want to feel in touch with the natural world I...
Mindfully go for a walk in the park and see what's left of my favourite tree.
If I could invent one thing that would make my life more sustainable it would be...
Old fashioned remedies and medicines. They would take less processing, less packaging, less profit for big pharma companies and remedies are not only better for the environment but probably better for the body as well.
My sustainability hero is...
The Rasta men living in the hills of Jamaica. They are completely sustainable, they eat what they grow, they don't waste money on unnecessary clothes and they use everything resourcefully. There is no waste, it is ingenious what they do with stuff others throw away.
The one thing everyone should watch or read about the climate crisis is...
The Meaning of the 21st Century by James Martin. It offers a lot of food for thought.
My favourite vegan or vegetarian restaurant is...
Shayona restaurant in the grounds of the BAPS Shri Swaminarayan Mandir in Neasden.
My one piece of advice to people trying to be more sustainable is...
Every little thing counts. Just start by doing one thing at a time, whether it is giving up meat or not buying new clothes it will make a difference.
Register for free to continue reading
Registration is a free and easy way to support our truly independent journalism
By registering, you will also enjoy limited access to Premium articles, exclusive newsletters, commenting, and virtual events with our leading journalists
Already have an account? sign in
Register for free to continue reading
Registration is a free and easy way to support our truly independent journalism
By registering, you will also enjoy limited access to Premium articles, exclusive newsletters, commenting, and virtual events with our leading journalists
Already have an account? sign in
Join our new commenting forum
Join thought-provoking conversations, follow other Independent readers and see their replies